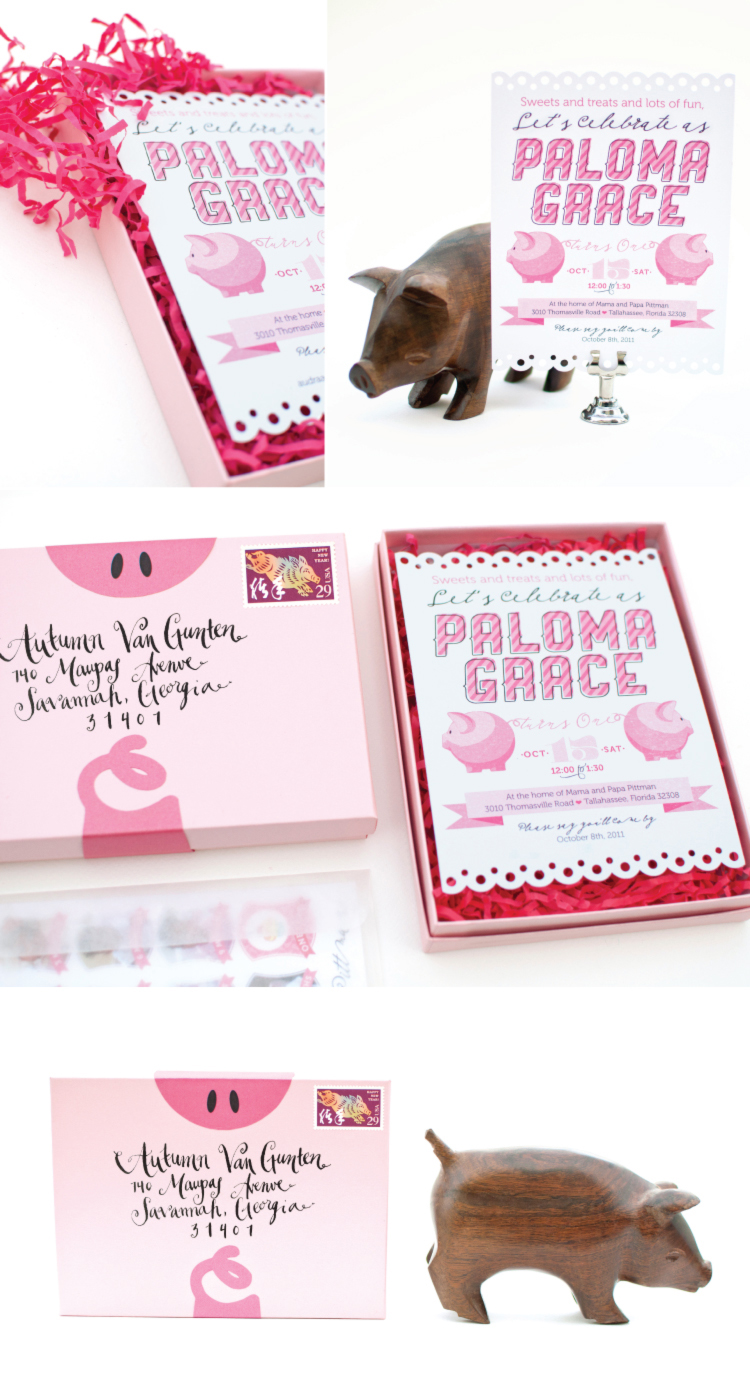 Piggy Party
A short while back an old college friend, Audra, reached out to me to design a first birthday invitation for her daughter Paloma. Audra and I both studied art at the University of Connecticut – me as a designer, she an amazing illustrator/painter – and I knew she was going to have some fantastic ideas for her little girl's birthday. She did not disappoint! Audra had created a board on Pinterest that was chock full of inspiration. Her vision was to create a Piggy Party for Paloma with loads of pink and ruffles and of course lots of little piggies. What developed is a super-sweet invitation for the most adorable little girl.
The design is a mix of a playful script and a chunky modern font with varying shades of pink and the scalloped edge adds a playful touch to the invitation. A small photo card documenting each month of Paloma's first year was tucked into a glassine envelope and mailed with the invitation. Hands down, my favorite part of the invitation is the piggy snout and curly tail mail label that wraps around the shimmer pink mailing box. It doesn't get much cuter than that! Audra completed the suite by penning the beautiful calligraphy addresses on all of the boxes. I told you she was talented!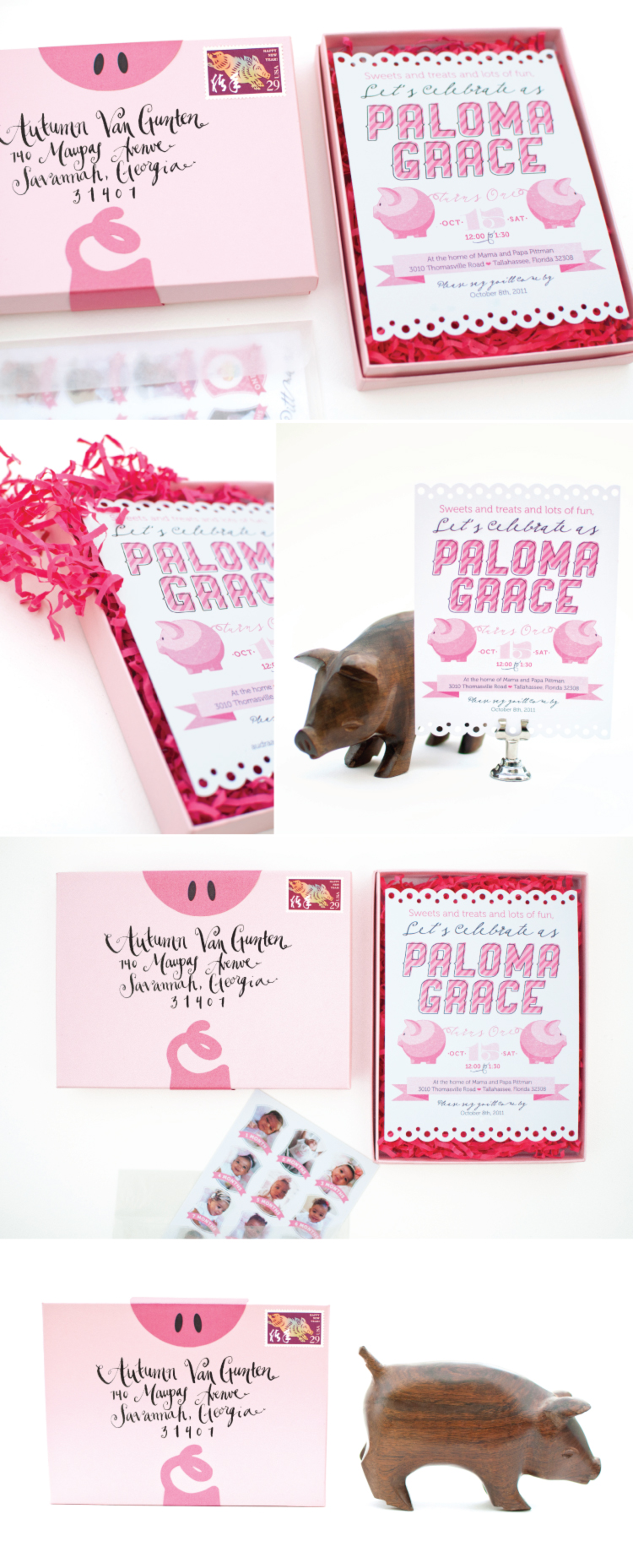 Is this little lady not the most precious babe?! Audra pulled out all the stops with beautiful confections, piggy decorations and even a food truck serving loads of tasty BBQ. This girl knows how to throw a party!