Nicole & Patrick's Modern Gatsby Wedding Invitations
The wedding celebration of Nicole and Patrick was held at The Branford House, a turn-of-the-century mansion with carved Gothic paneling and grand Baroque fireplaces overlooking the Long Island Sound. The magnificent Gatsby-esque venue, combined with details from the bride's stunning beaded gown and palette of purples, pinks and gold was all the inspiration needed to bring this stationery suite to life!
The invitations were gold foil stamped and letterpress printed on blush Arturo cotton stock – duplexed to make it extra thick. Deco-inspired fonts were paired with beautiful calligraphy by MM Ink. Each invitation was mounted into a custom designed, laser cut, violet stardream folio. For a modern take on the inner envelope, the folios were wrapped with a gold shimmer belly band each bearing the guest's name in calligraphy. The entire package was slipped into a gold shimmer envelope lined in a scallop pattern that was inspired by the beading on the bride's gown. The outside of the envelope was just as carefully considered as the invitation. A collection of vintage stamps in coordinating shades of pink and purple adorned the outside and further ornamentation was added by MM Ink's gorgeous penmanship.
For the day-of stationery, the laser cut folio was re-imagined as the cover for the wedding programs and an enlarged version of the die cut details card became the dinner menu. The welcome box contained sweet and salty snacks with coordinating labels and the cover of welcome booklet featured the scallop pattern used on the envelope liners. Nicole embraced every opportunity to bring elements of her invitation design to her celebration – and I adored her for that level of detail!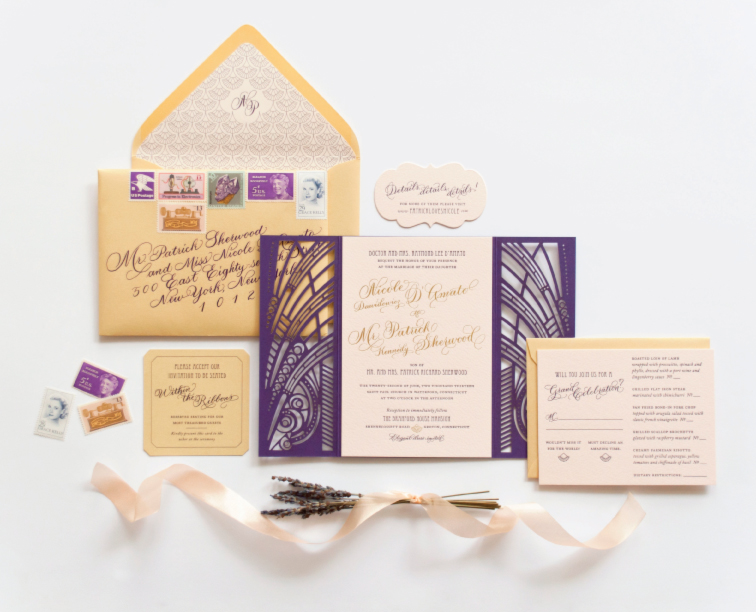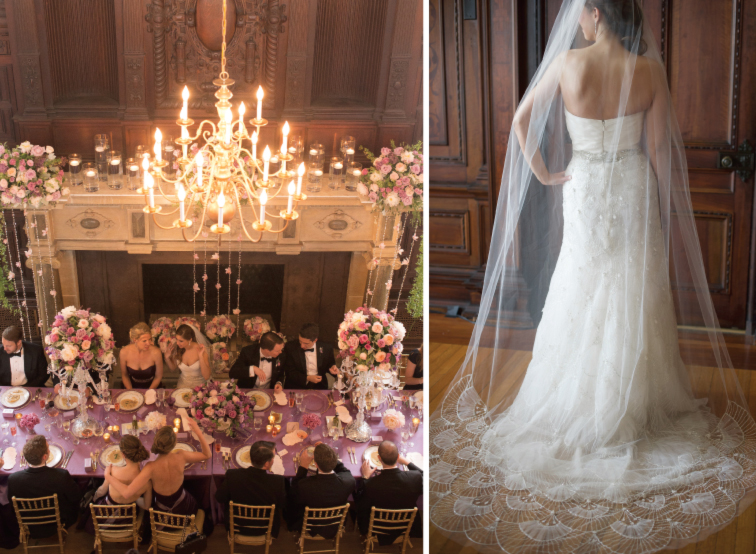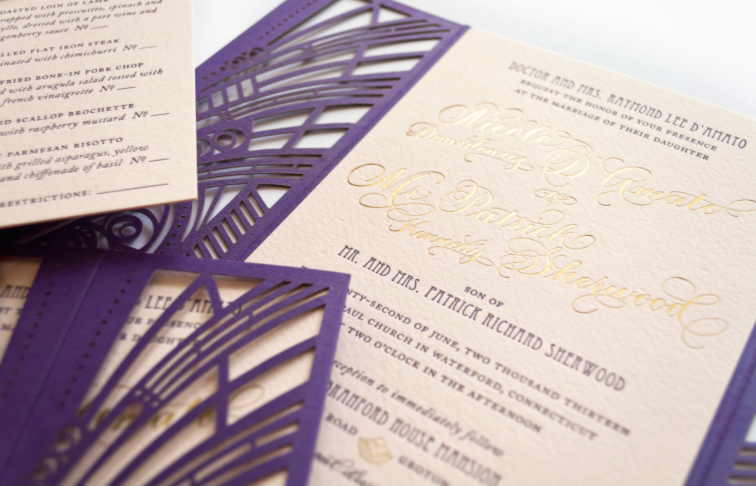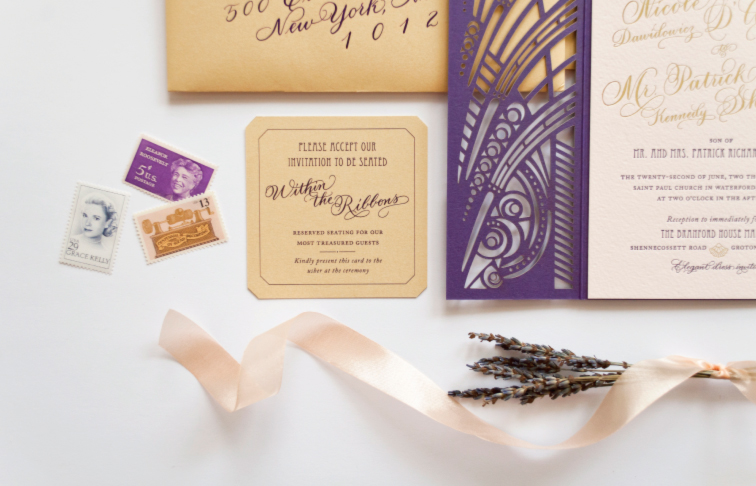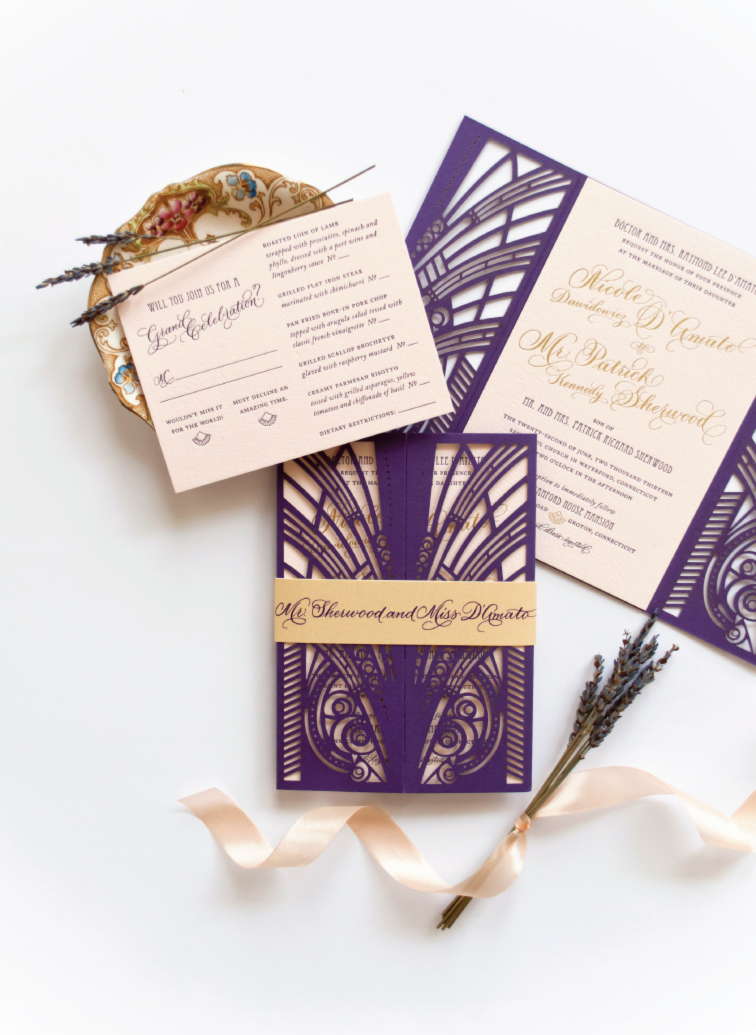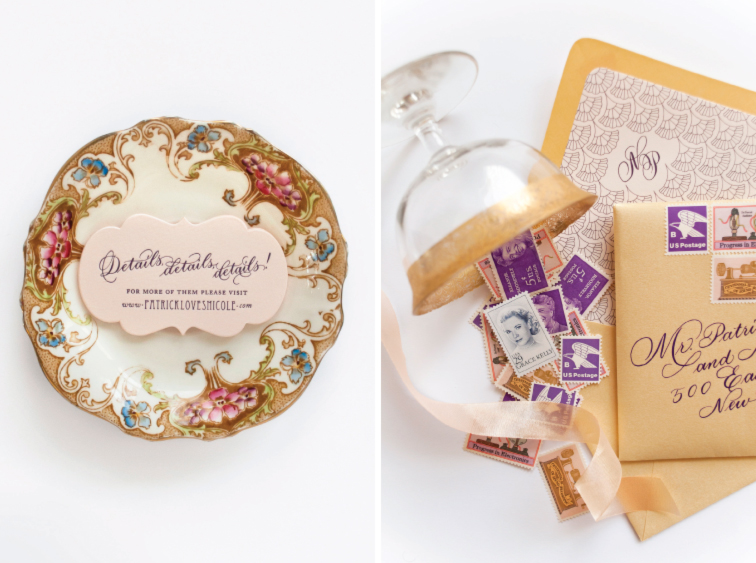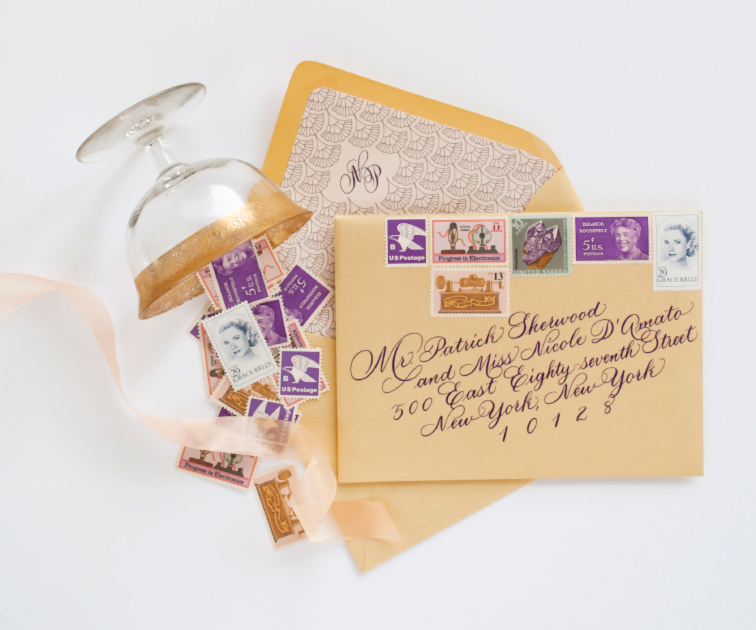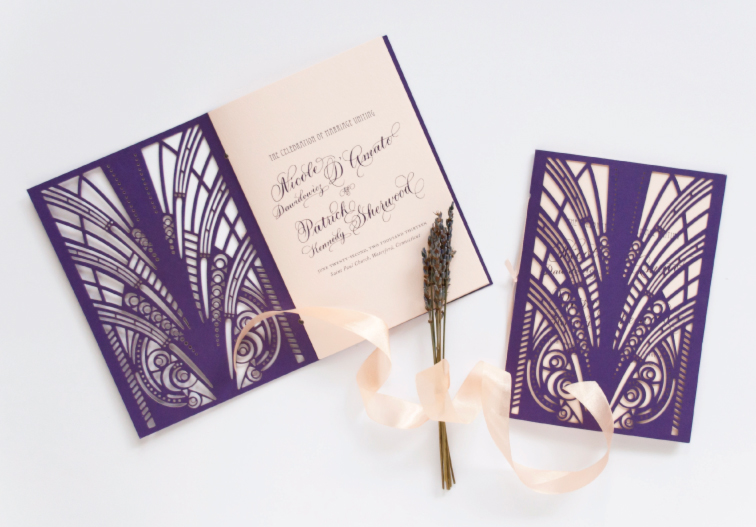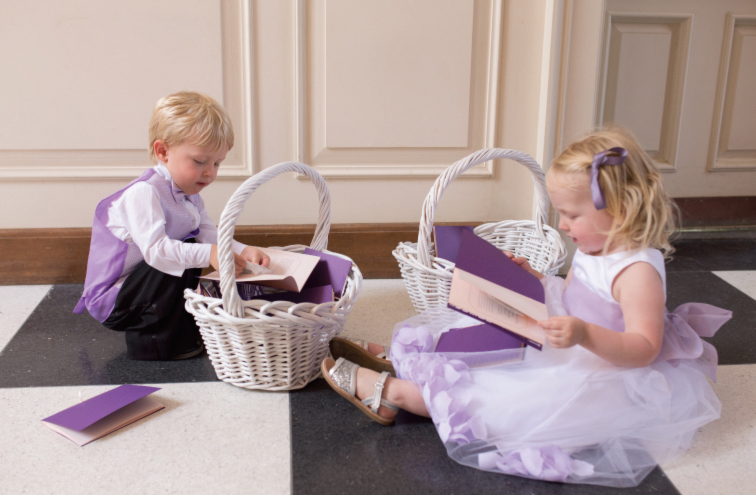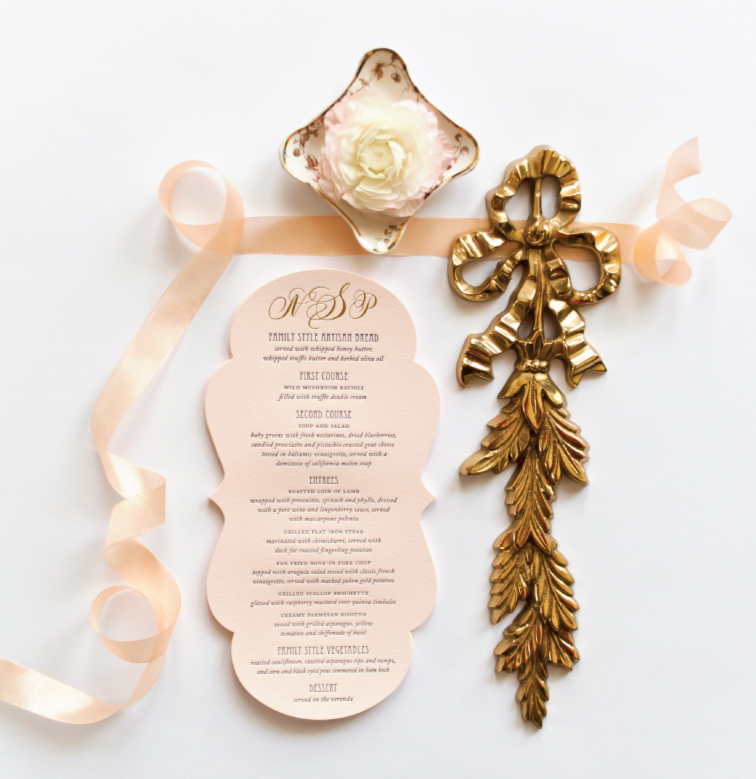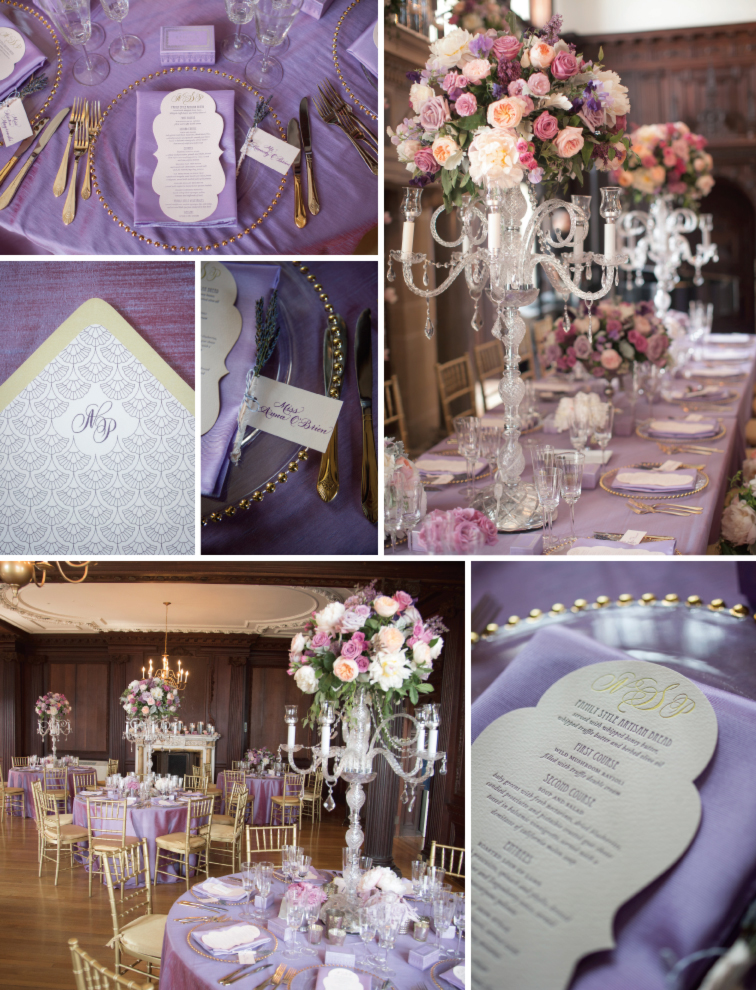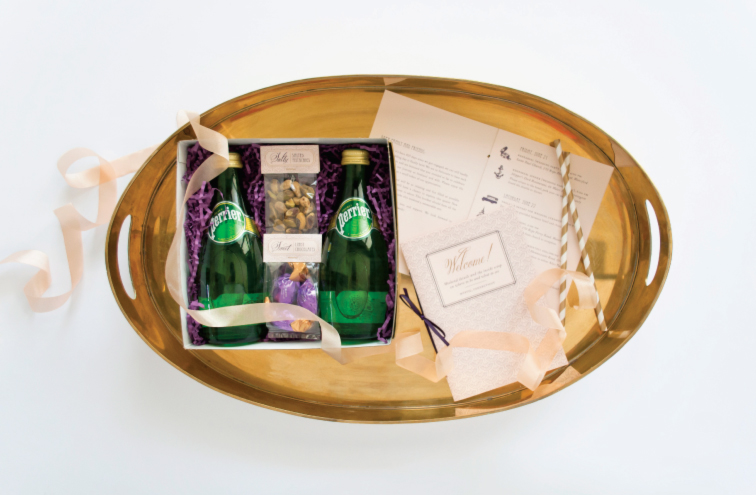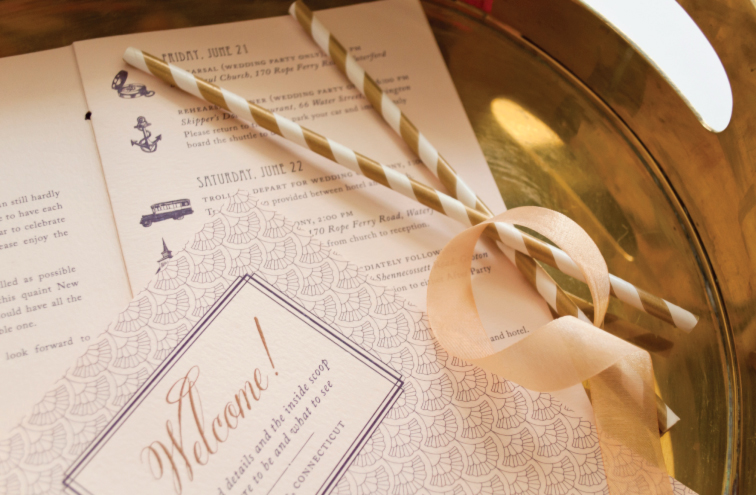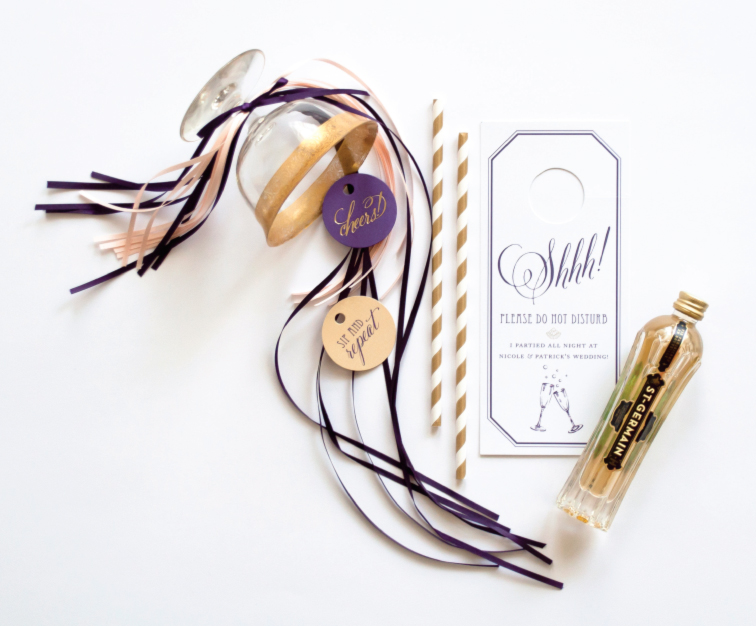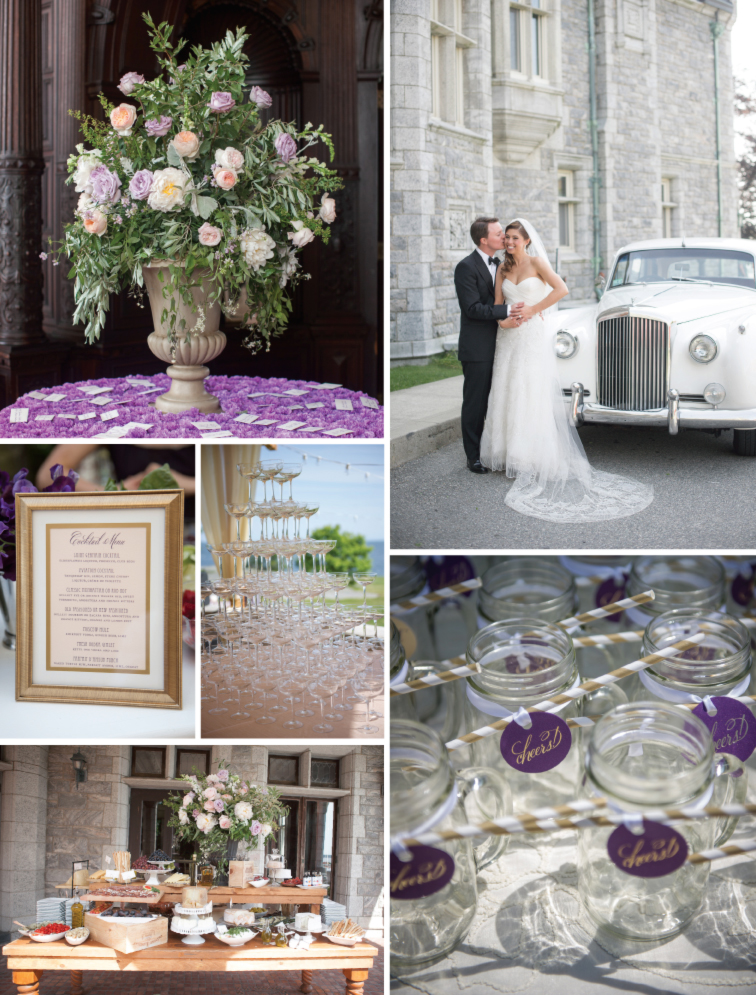 I also worked with Nicole to create her Save the Dates – a perfect example of choosing a different design direction than that of the invitation. Nicole wanted to incorporate the groom's love of maps with a vintage nod towards their wedding venue. The map highlights the area near The Branford House and encourages guests to make a weekend trip for the celebration. Details on the reverse side guide guests to their wedding website which listed a variety of local activities. Similar to the invitation, vintage stamps and calligraphy adorned the outer envelope.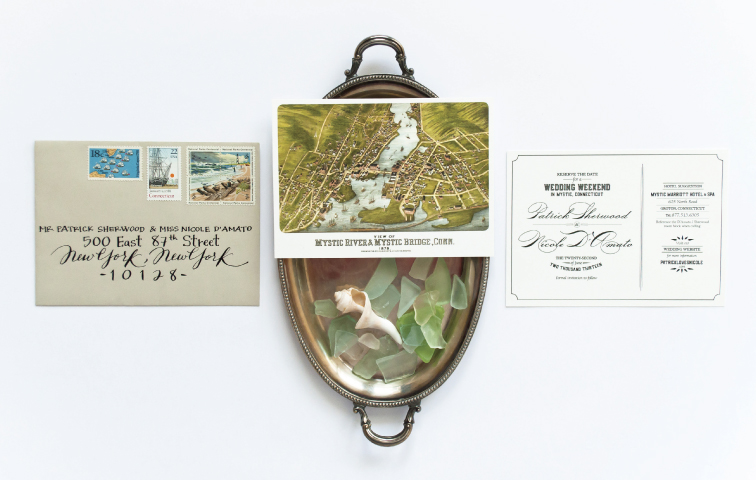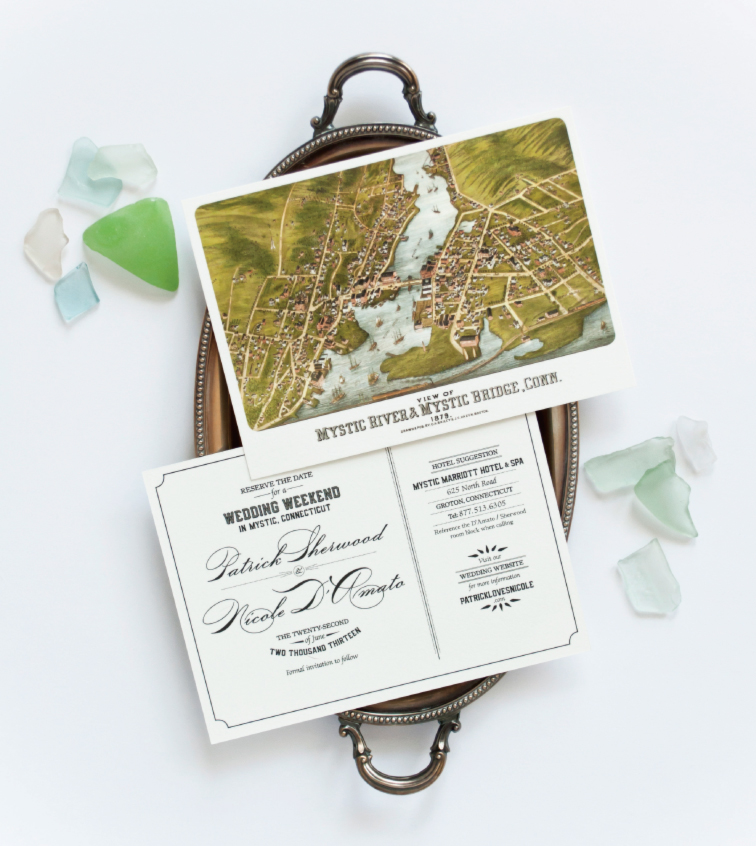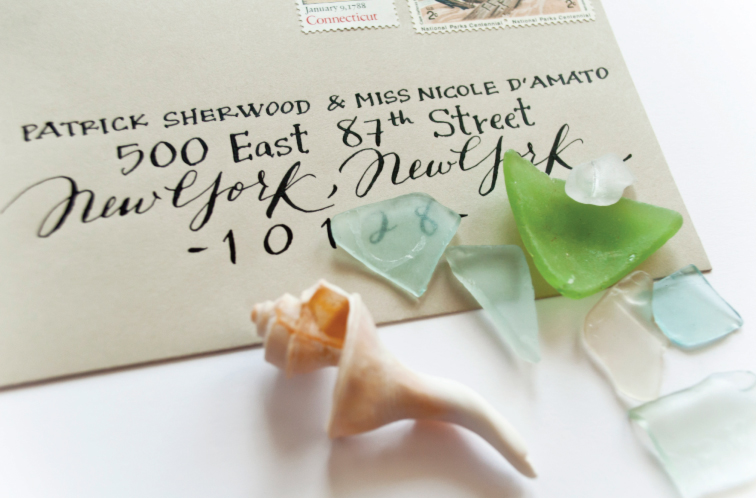 Paper Design, Styling and Photography: Coral Pheas­ant Sta­tionery // Invitation Calligraphy: MM Ink // Event Photography: Carla Ten Eyck // Event Design: A Jubilee Event // Save the Date Calligraphy: Brown Linen Design