Romantic Swan-Inspired Wedding Invitations
Last year I had the pleasure of working with the magnificent florist Diane Gaudett, of Custom Floral Designs, and her daughter Jocelyn to create a custom wedding invitation suite. Truth be told, it more a family affair with Jocelyn's fiancé, Justin, and her sister being involved too! They all came to the first design meeting, each contributing and offering ideas that were built upon. The vision for the wedding was a super romantic affair with lush florals, crystal chandeliers and luxe linens to be held at the Lace Factory in Deep River, Connecticut. Those details and the darling last name of the groom (Swann!) were the driving bits of inspiration for the suite.
The invitation itself is completely typeset in a script full of romantic flourishes, set at a slight angle and is letterpress printed on double-thick Crane's Lettra. While the language on the invitation is traditional, playful wording is used on the response card. My favorite part of the suite is the die cut details card that features a swan with outstretched wings. Seriously, could the groom's surname be any more fitting for a wedding?! Swans mate for life and are symbols of elegance and beauty. The swan reference is repeated on the patterned envelope liners and again on the custom postage stamp. Blush envelopes bring a hint of color to the palette and calligraphy by Graceline complete the suite.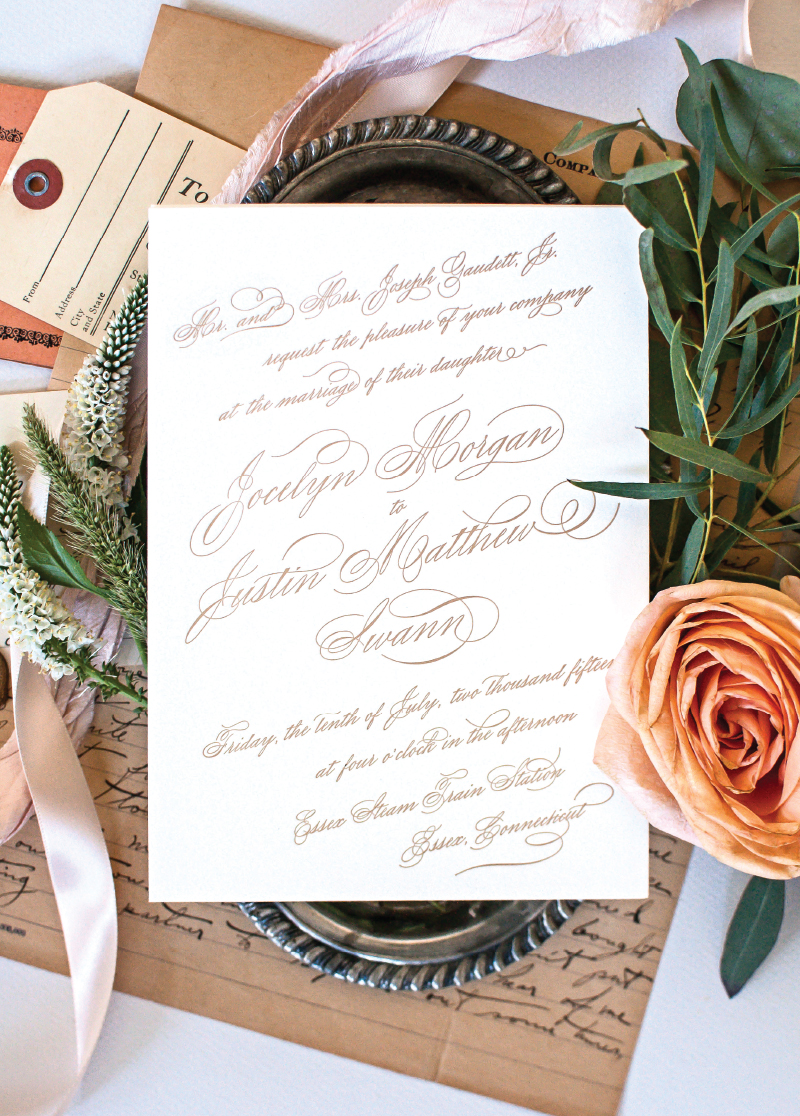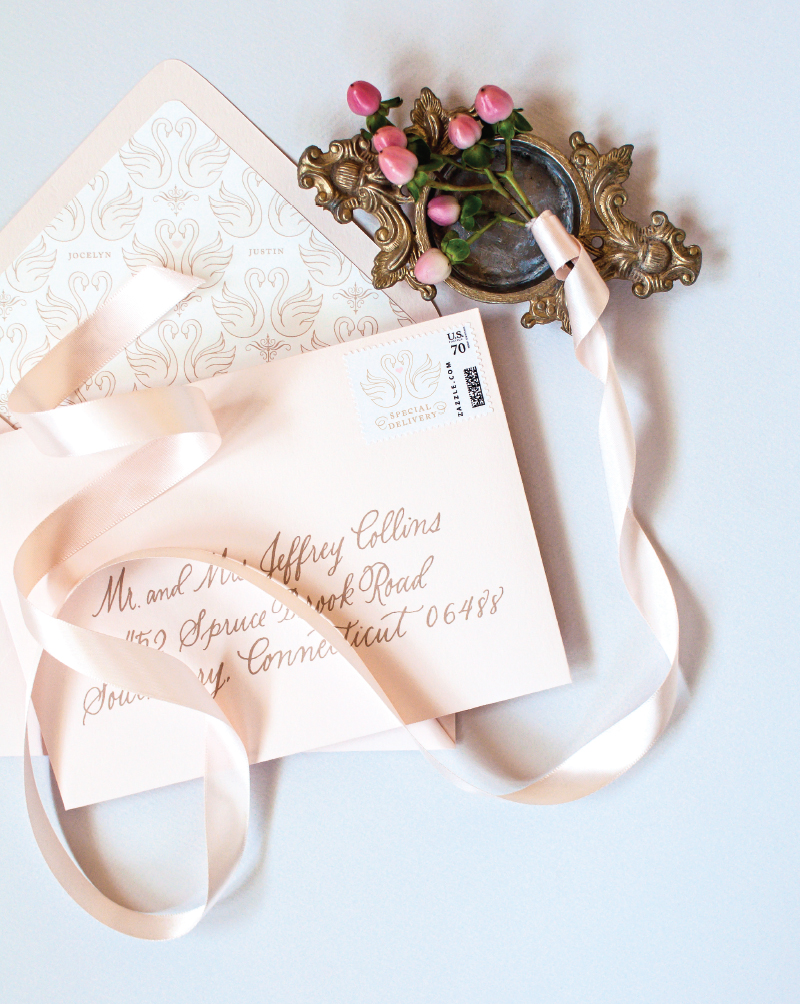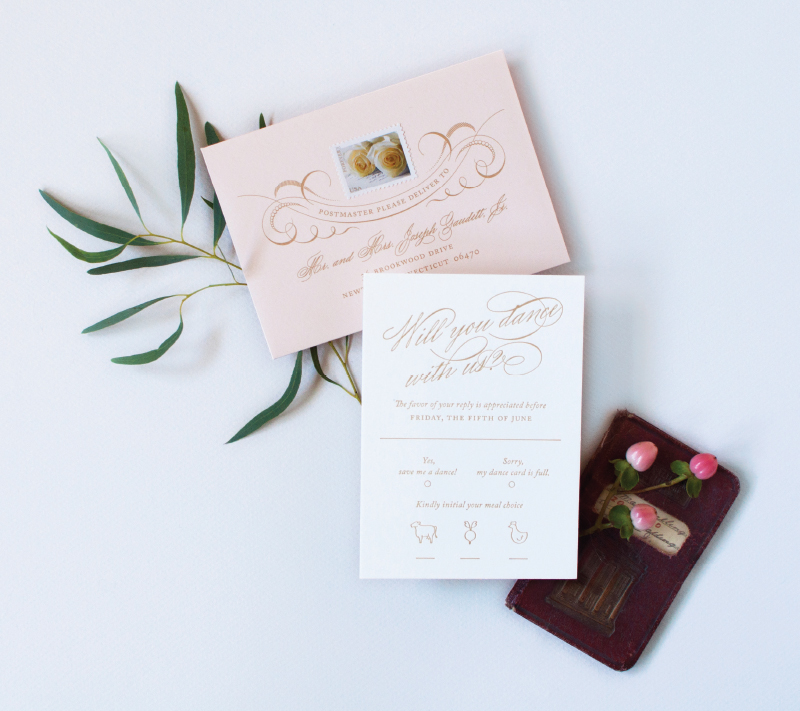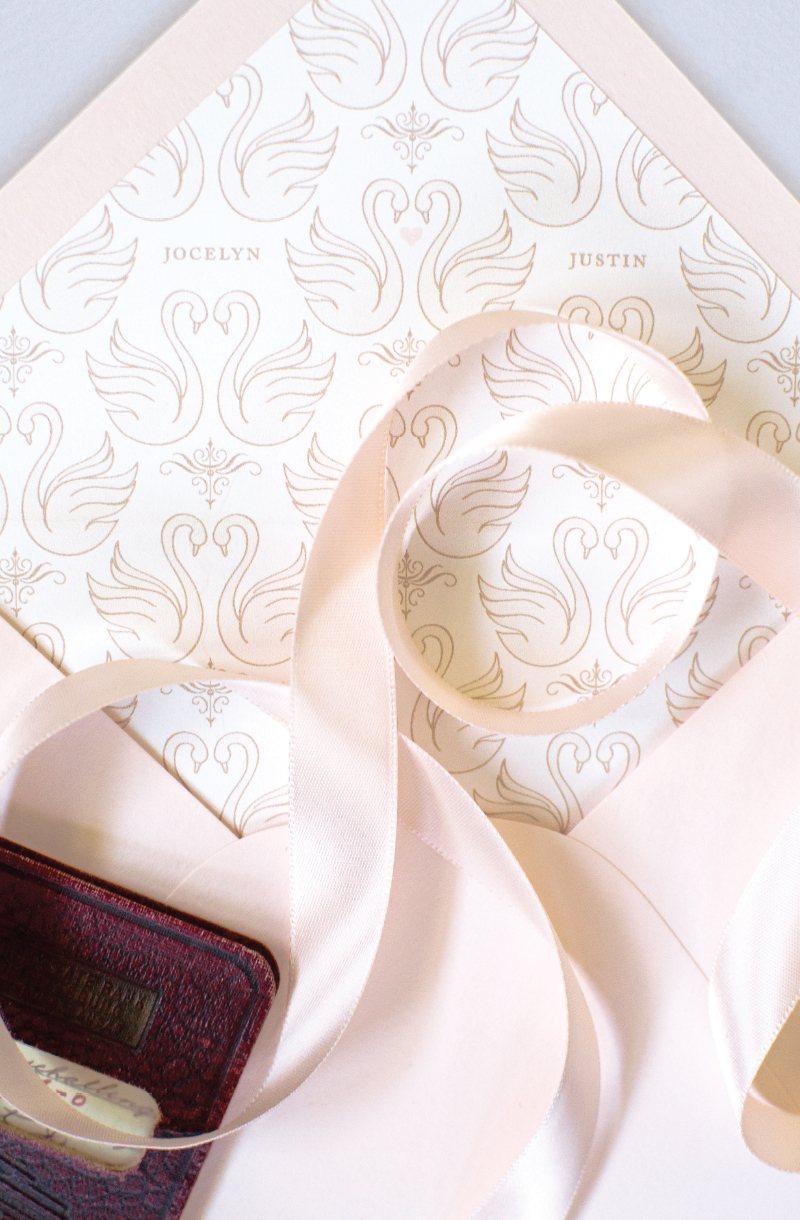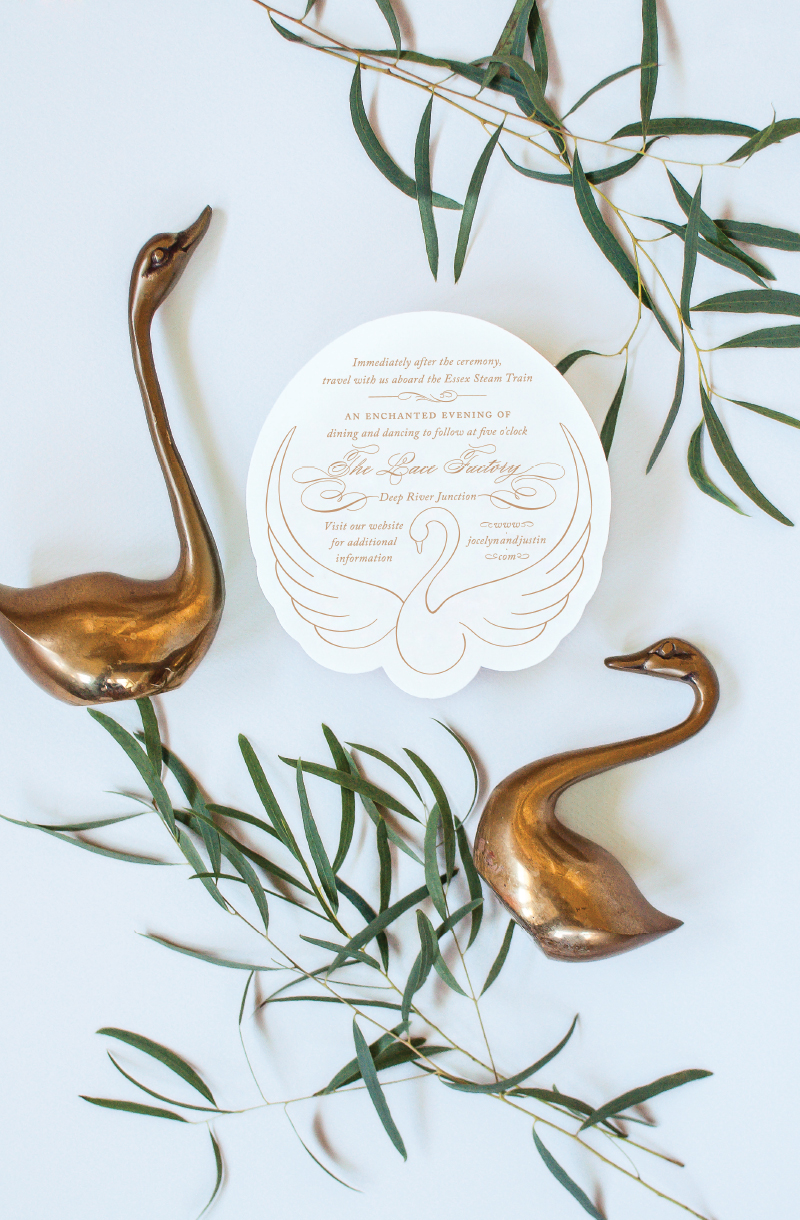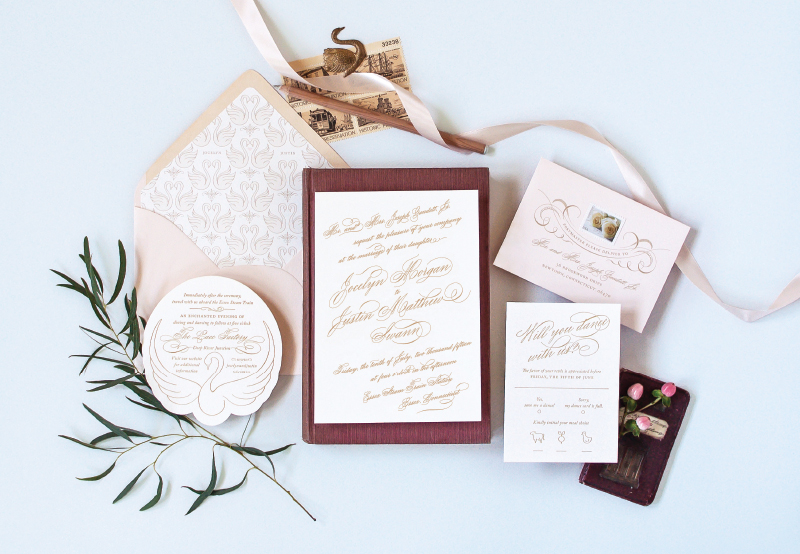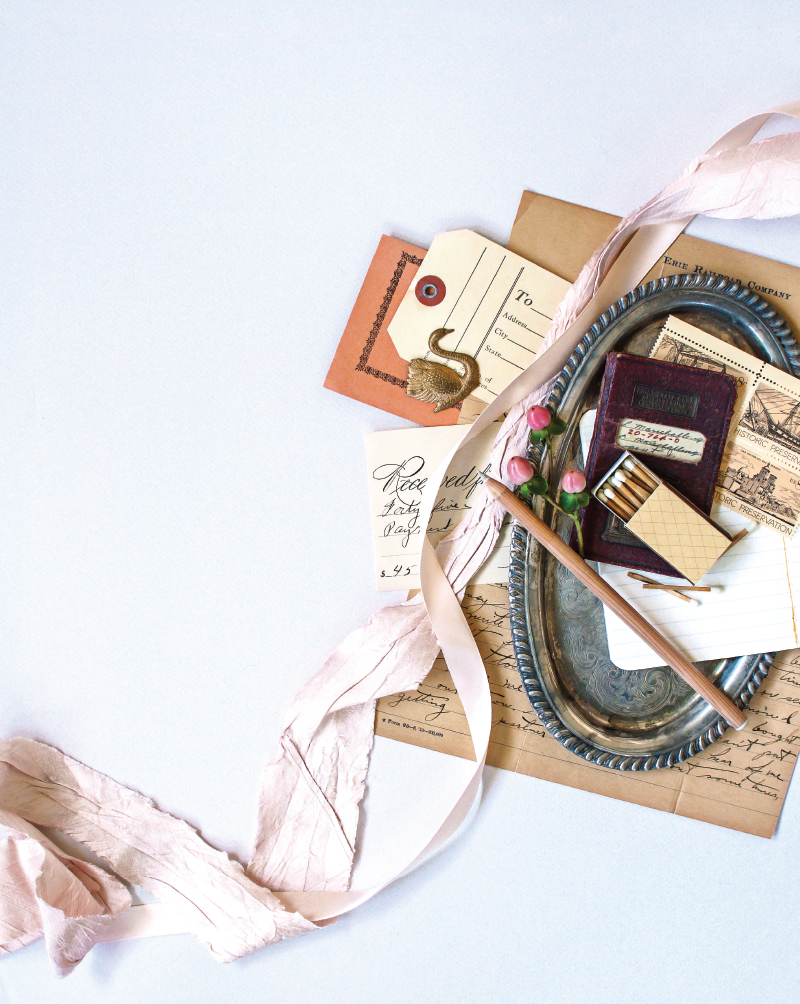 Save