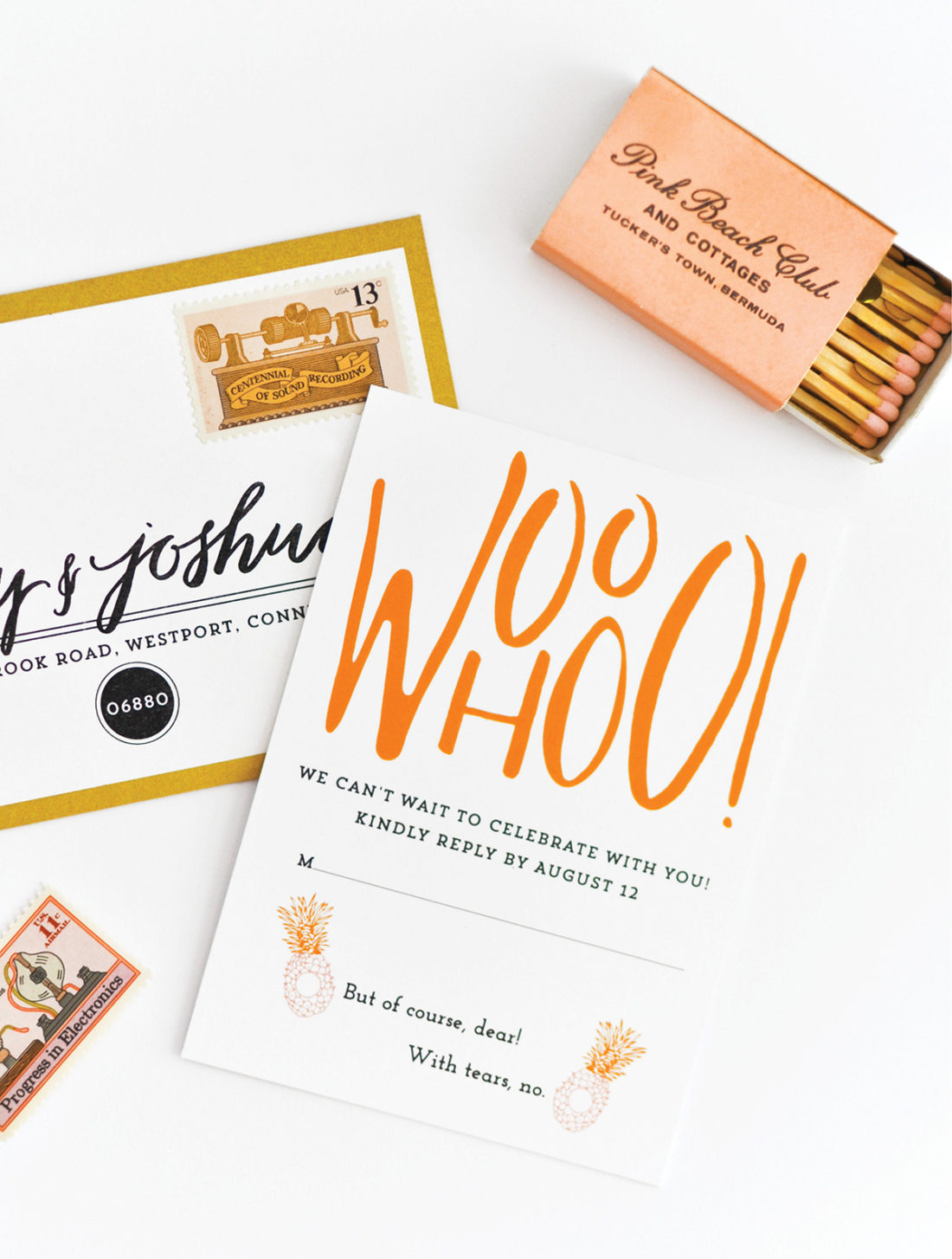 As Seen In: Bliss Celebrations
Bliss Celebrations Magazine recently released their newest issue and I couldn't be more exited to share with you the editorial we created for them. (See it in it's entirety here.) The icing on the cake? The shoot graced the cover of the annual magazine and the invitation suite was recently featured on my favorite stationery blog, Oh So Beautiful Paper.
Candice of Jubilee Events dreamed up the concept after spotting an ad for Pampelonne's Rosé Lime wine cooler in InStyle magazine – proving that inspiration really can come from anywhere. She loved the colors – orange, gold, bright pink – and the graphic stripes on the packaging. Immediately she envisioned a story board filled with punchy colors, pineapples and a preppy chic Palm Beach vibe. It was game on! For the stationery suite, I asked Jenny of Moira Ink to create playful brush style lettering that I incorporated into the suite and signage. Striking envelopes with bold edge coloring were paired with a pineapple patterned envelope liner. This same pattern was used to create custom fabric that became matching napkins and a bow tie for the groom – a great and unexpected way to carry this design element throughout creating a really cohesive experience. (Something to think about all you brides-to-be!) A laser cut pineapple belly band repeated the motif and held all the pieces together. Laser cutting was also used to create the front of the wedding program and mini laser cut pineapples adorned cute cupcakes.
One of my favorite elements were the pineapple welcome bags. Treats for the guests included tropical trail mix and a pineapple upside down cake shot! Little pineapple juice cans were wrapped in coordinating labels and a recipe card provided illustrated instructions. The instructions were tucked into a polka dot bag and affixed to the welcome letter. I don't know about you, but I'd love to be on the receiving end of this cute package – and I'd be super stoked for the wedding!
The heart pillows were made for me by a childhood friend for my own wedding. They were a perfectly colored detail to add to the shoot!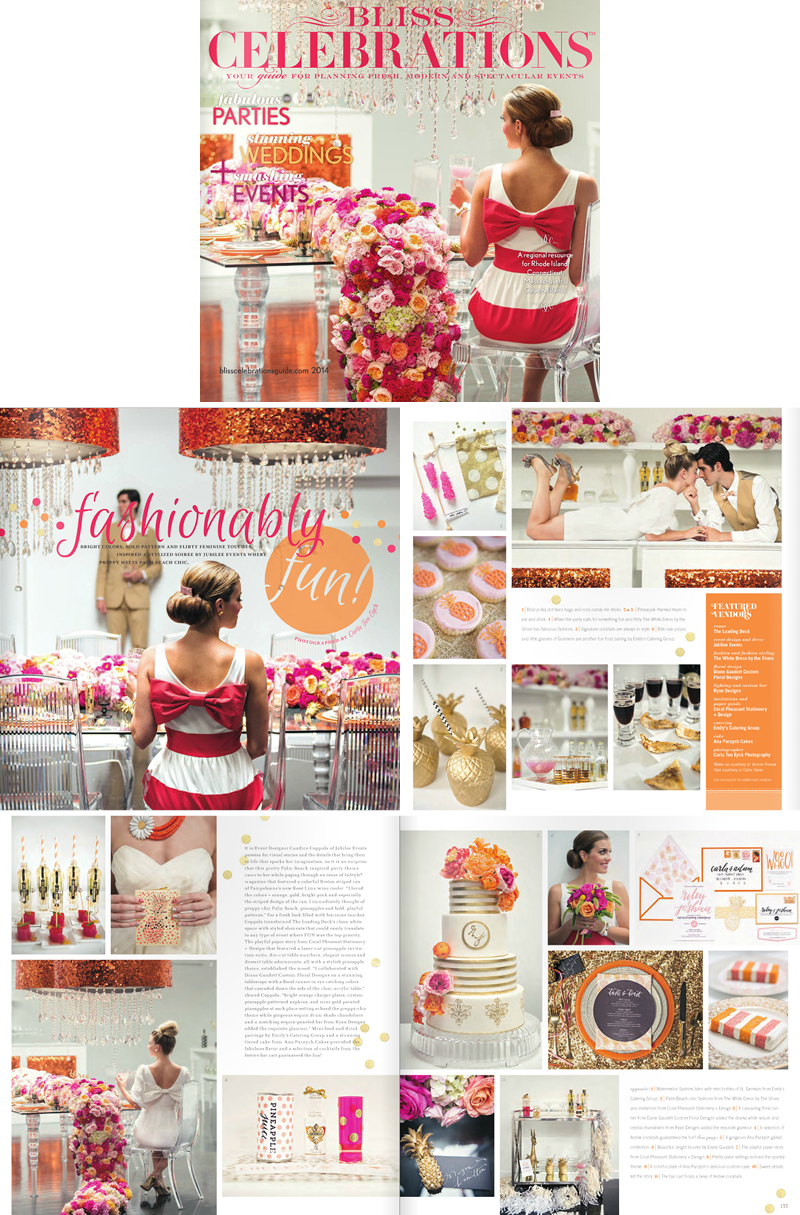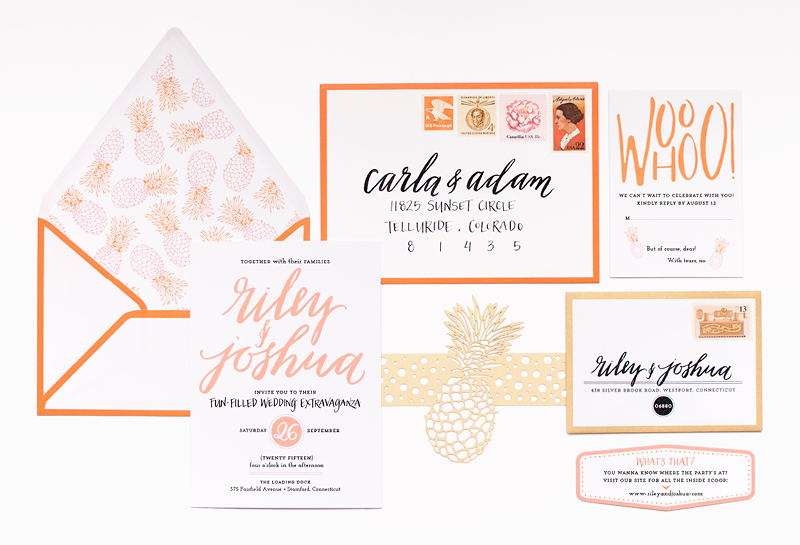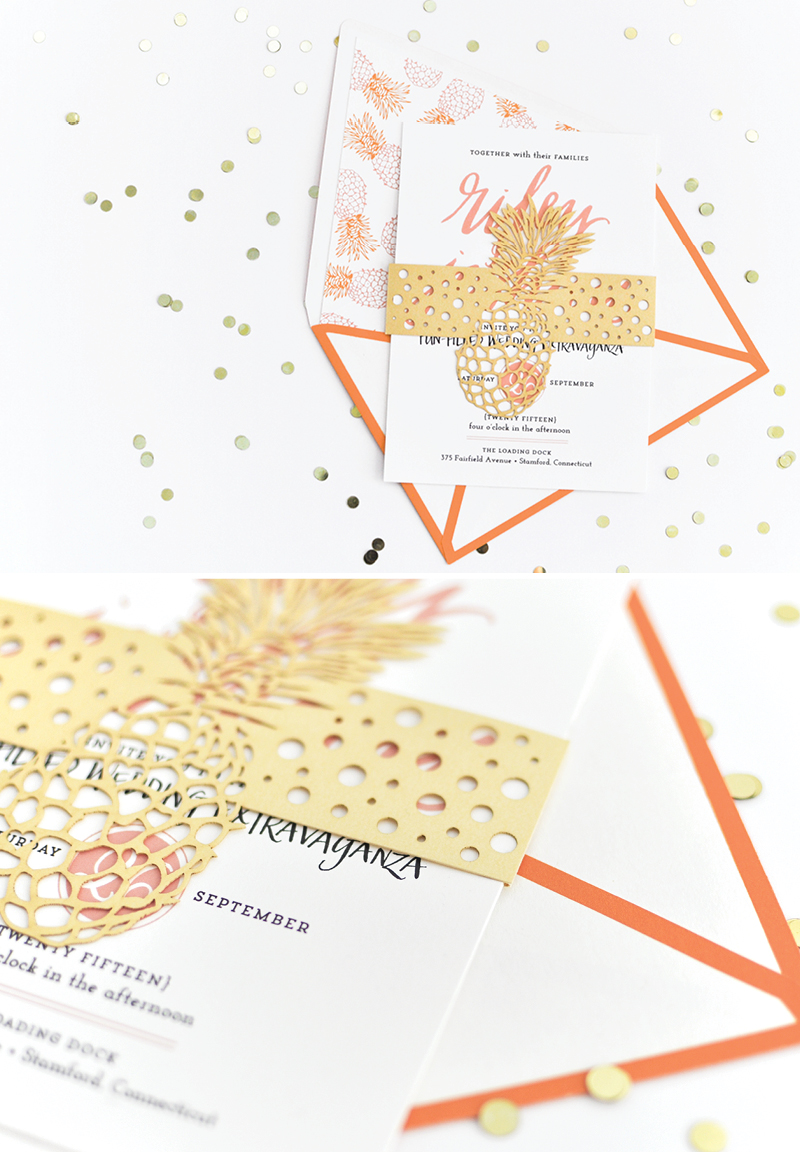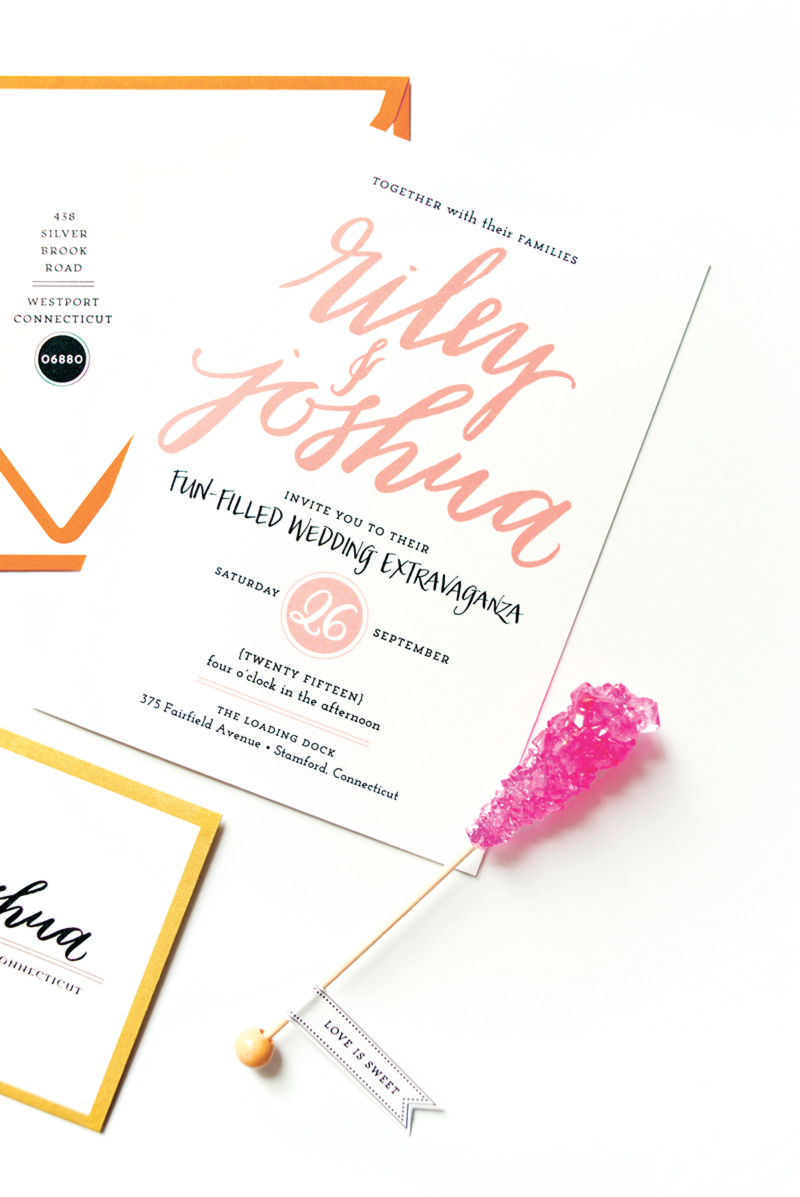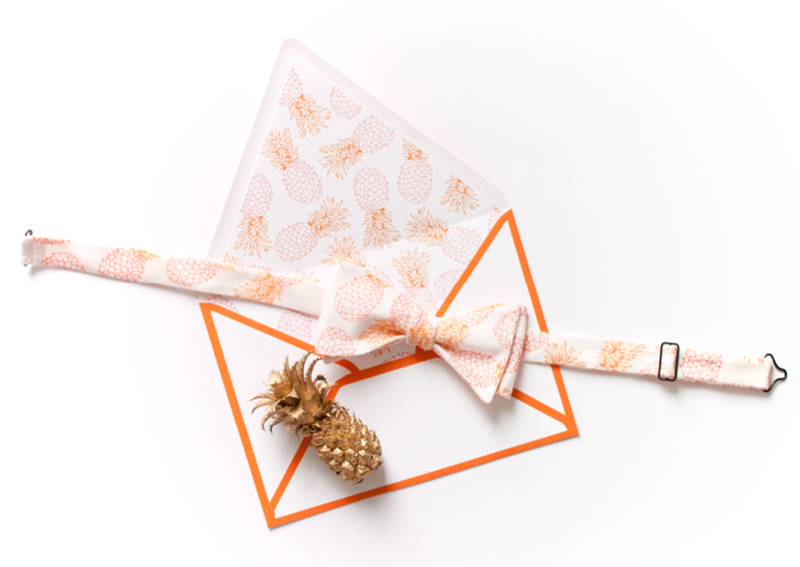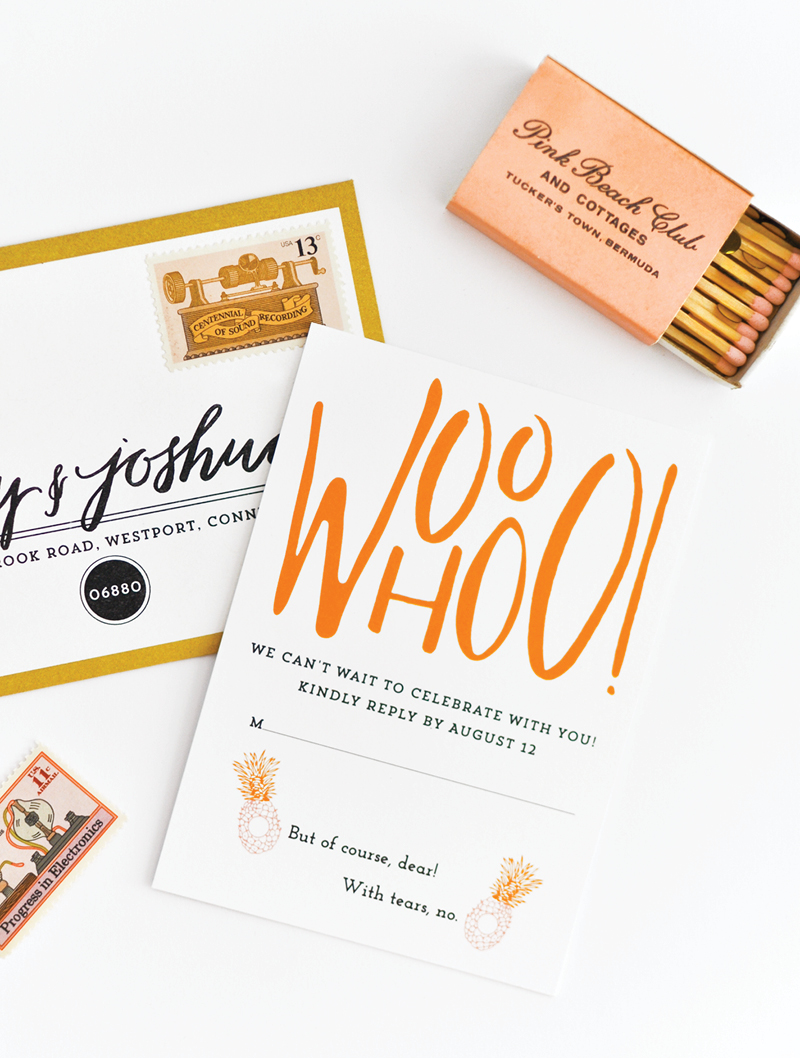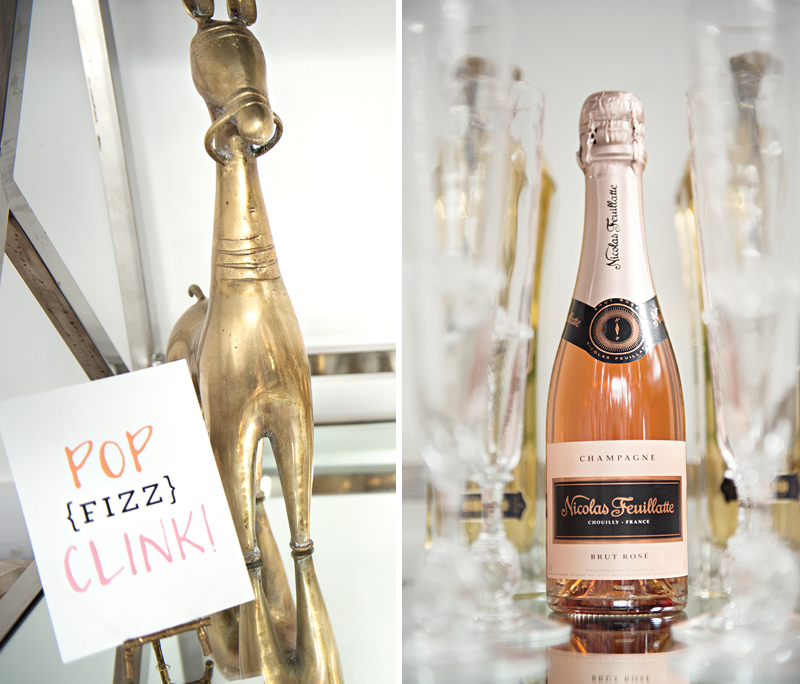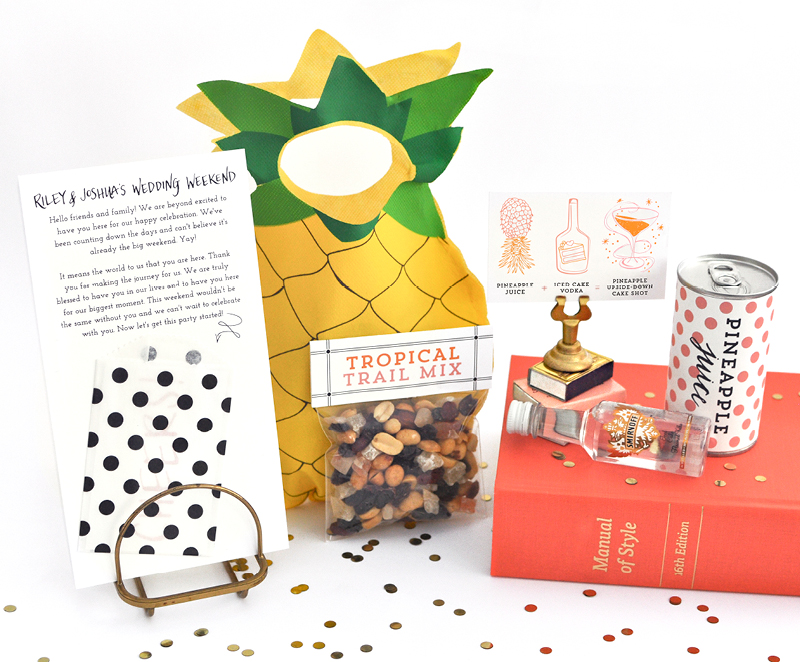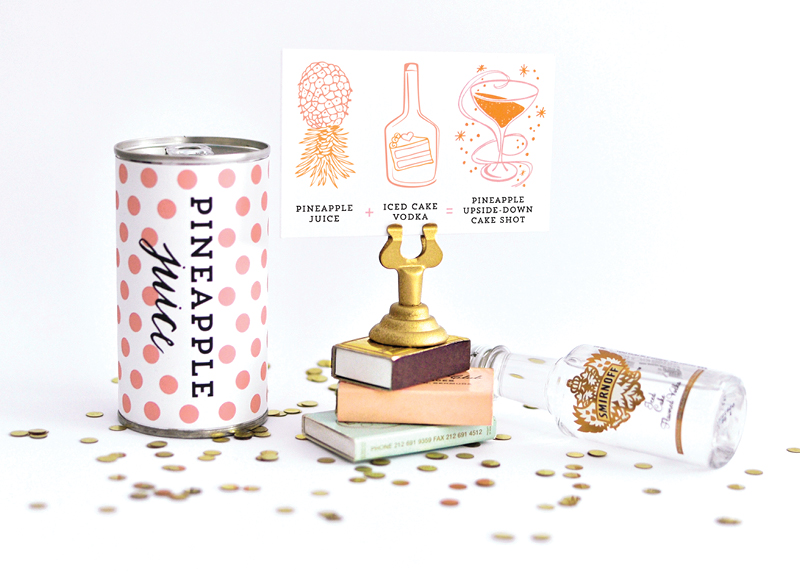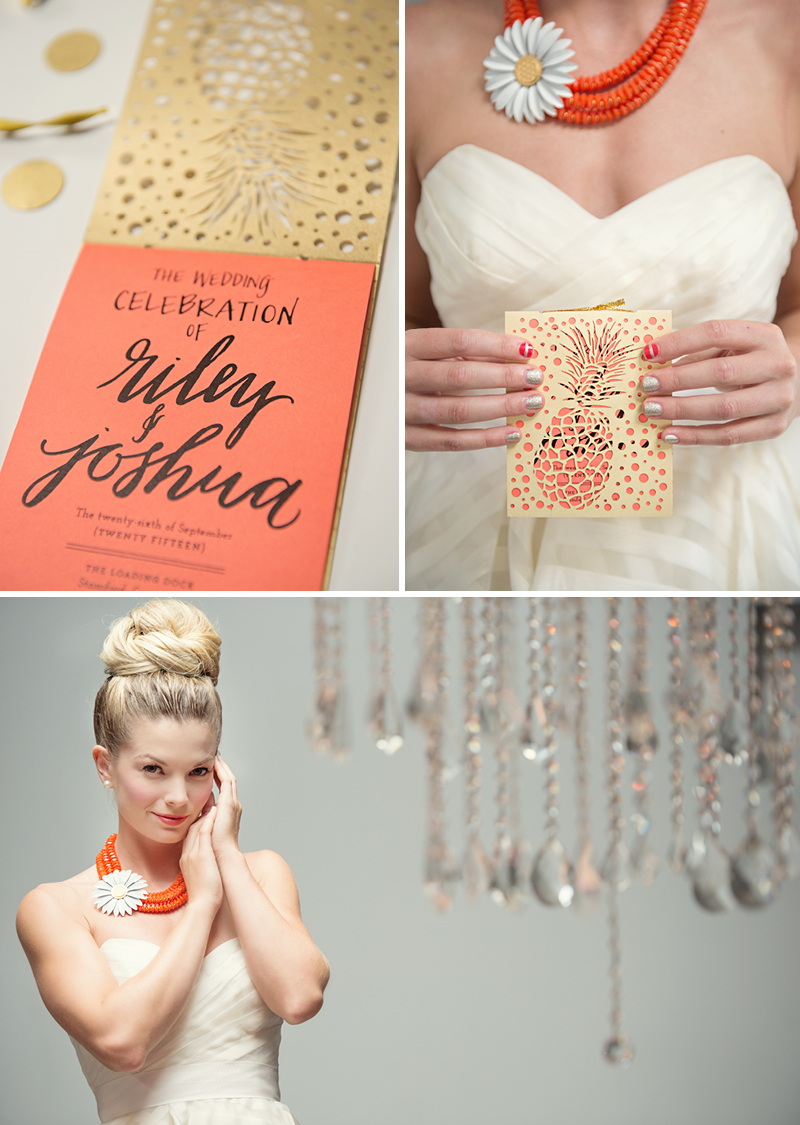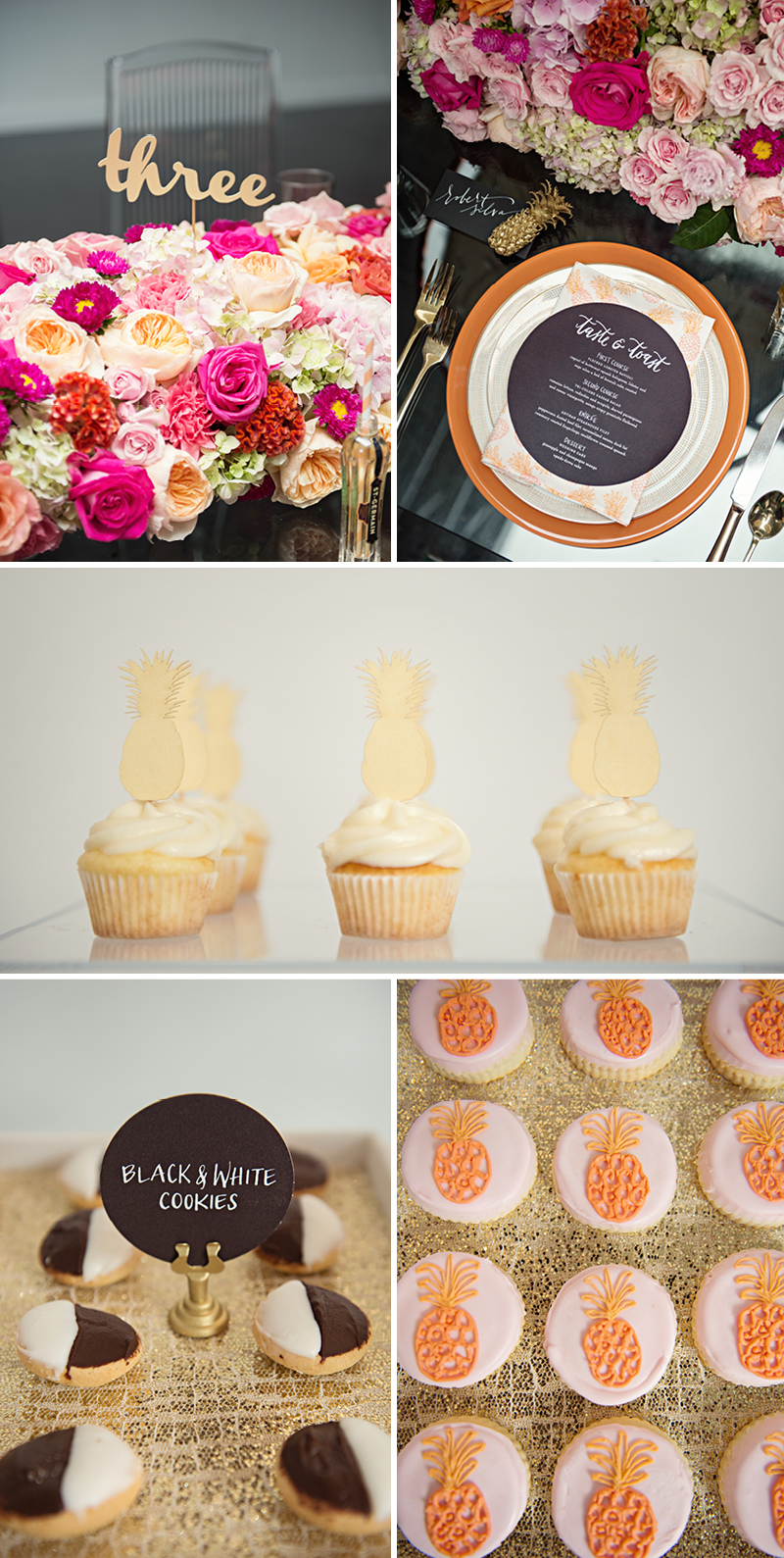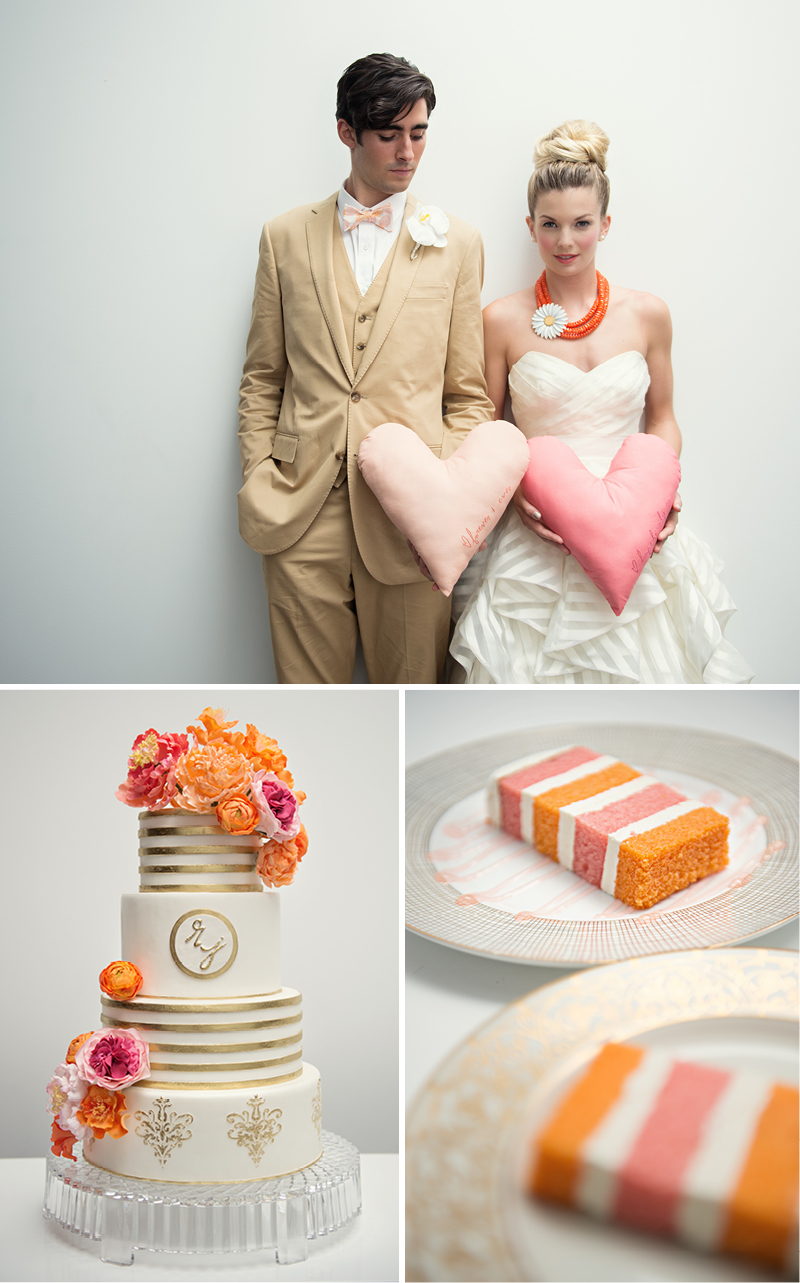 Photography­: Carla Ten Eyck // Stationery Photography on White­: Coral Pheasant // Event Design/Coordination: Jubilee Events //Fash­ion Styling: The White Dress by the shore // Paper Design: Coral Pheas­ant Sta­tionery // Calligraphy: Moira Ink // Flowers: Diane Gaudette Custom Floral Designs // Hair: Catie & Amy //Beauty: Jennie Fresa // Cake: Ana Parzych Cakes // Confections: Sweet Maria's Bakery // Lighting and Custom Bar: Ryan Designs // Catering: Emily's Catering Group