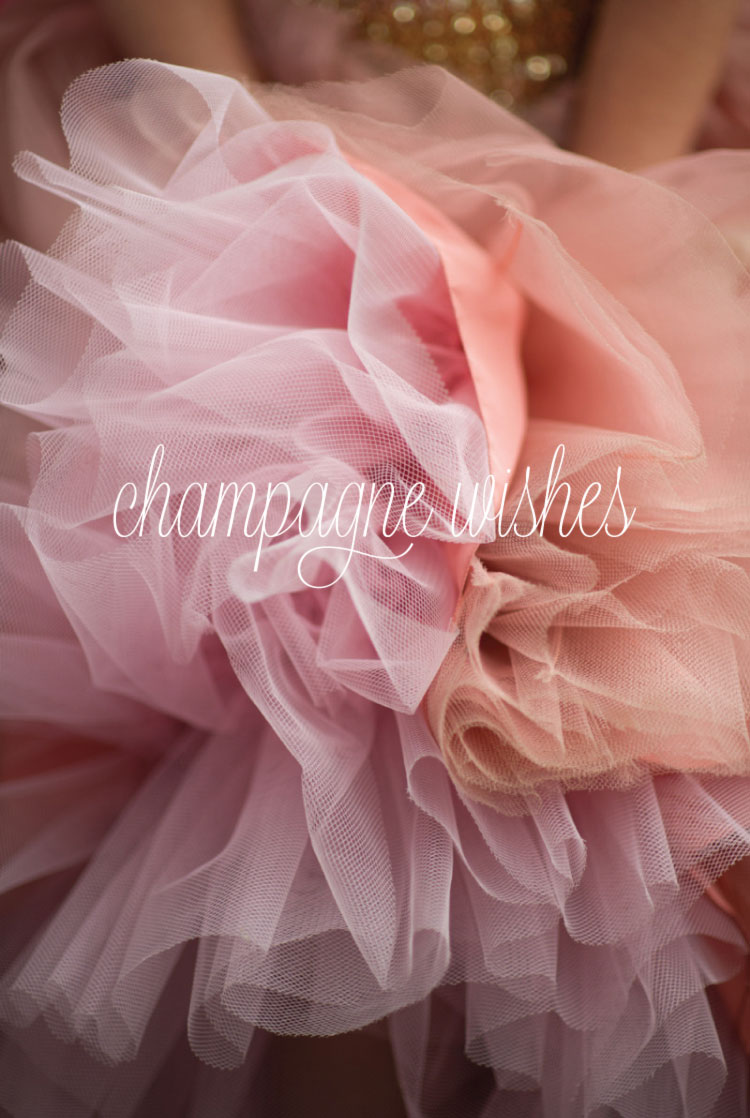 Bliss Celebrations: Parisian Fête
I want to live in this tulle and drink glass after glass of champagne. The subtle shifts in the pink and the beautiful folds of the material are so dreamy. Carla Ten Eyck knocked it out of the park again with her photo taking skills. Actually, I need to go one further and say that everyone who contributed to this shoot killed it! Each image is filled with so much gorgeousness and texture: luxe linens, mottled concrete, electric magenta roses, gold flatware, beautiful boxwood and decadent confections. Make note of Datura's floral masquerade mask and the petit chapeau custom designed by Bijou Van Ness – they are two of my favorite accessories from this shoot!
For the stationery, opalescent textured paper is folded to create a folio. Inside, the invitation is mounted on a shimmer gold stock; a gold belly band and gold cording wrap the folio to create a precious package. I would love to produce this invitation using gold foil for all of the printed text. How exquisite would that be?! The menus feature a raised gold frame and a sweet ribbon accent woven through the top of the card with the ends peeking out the sides.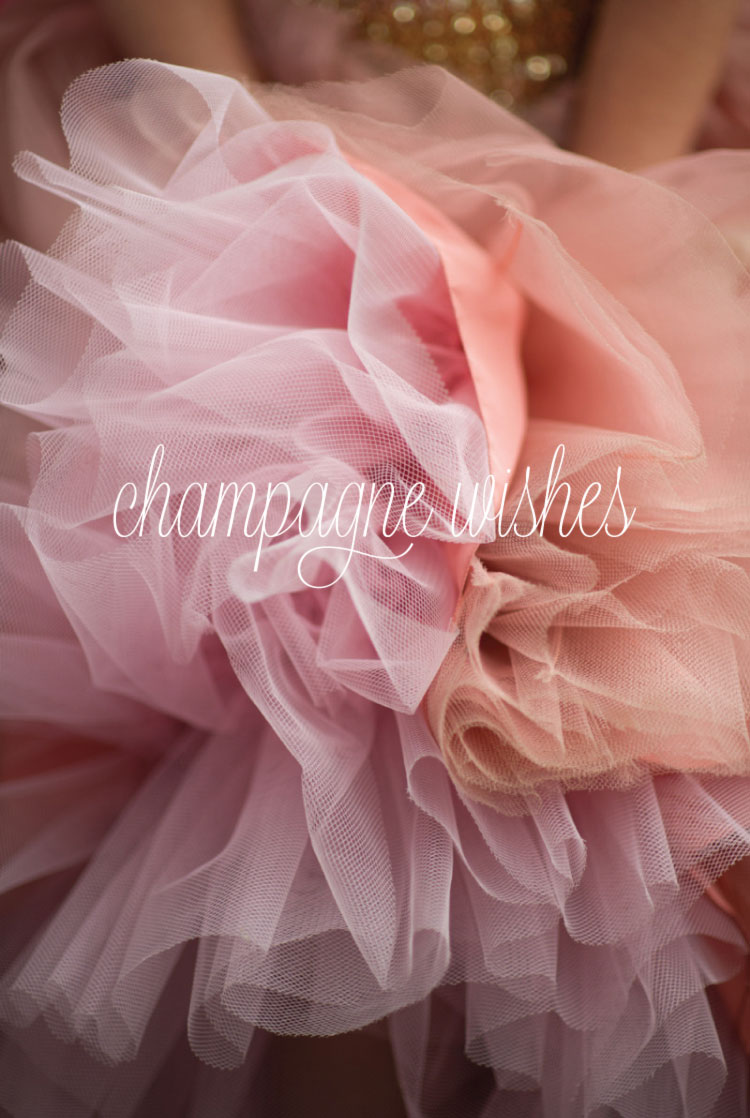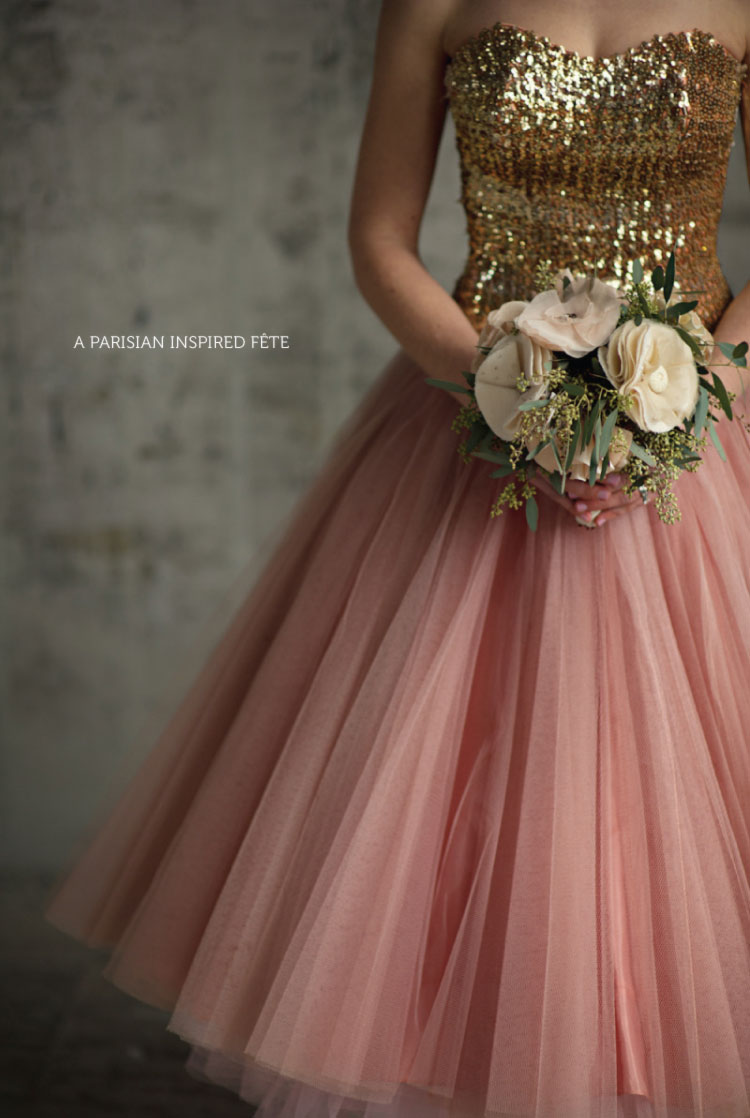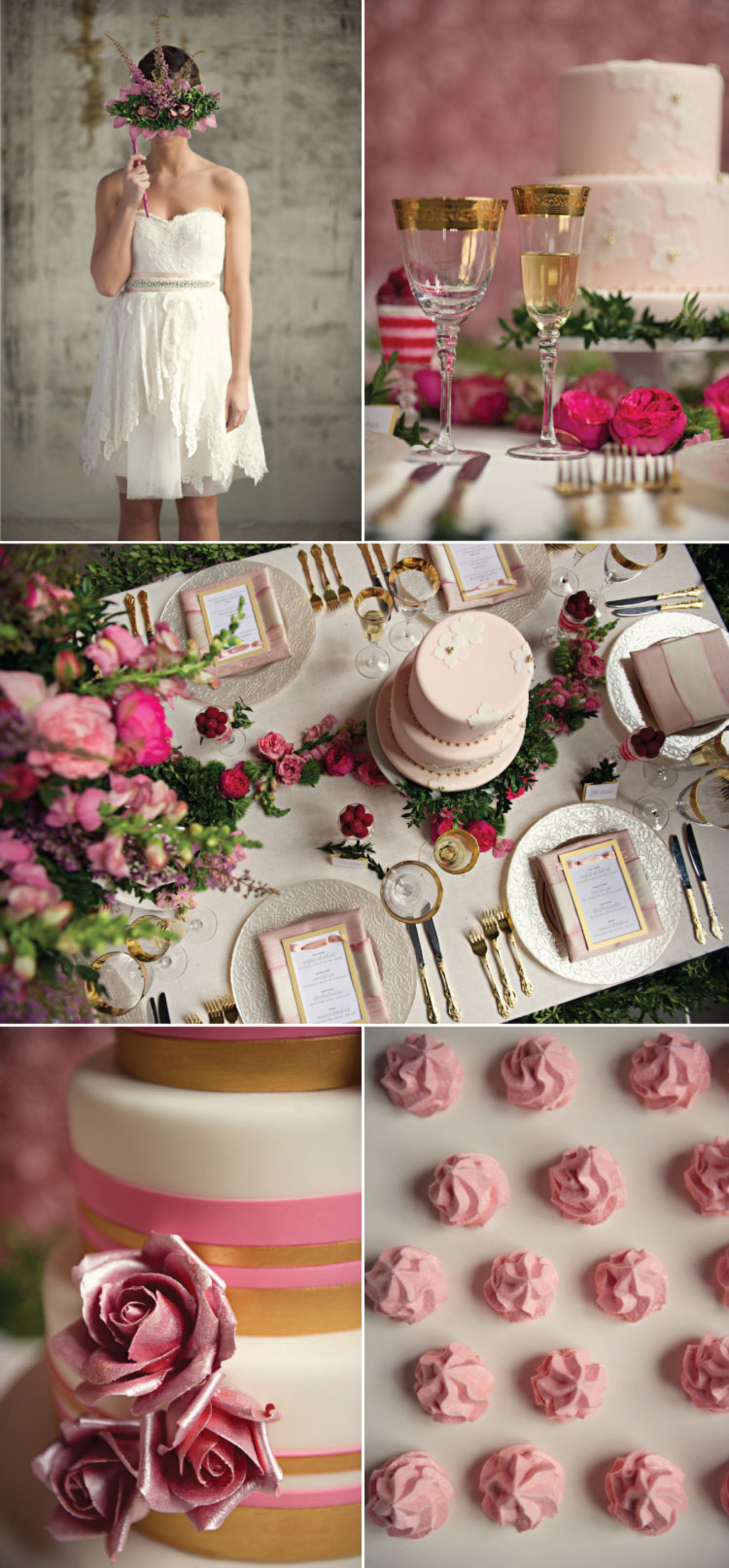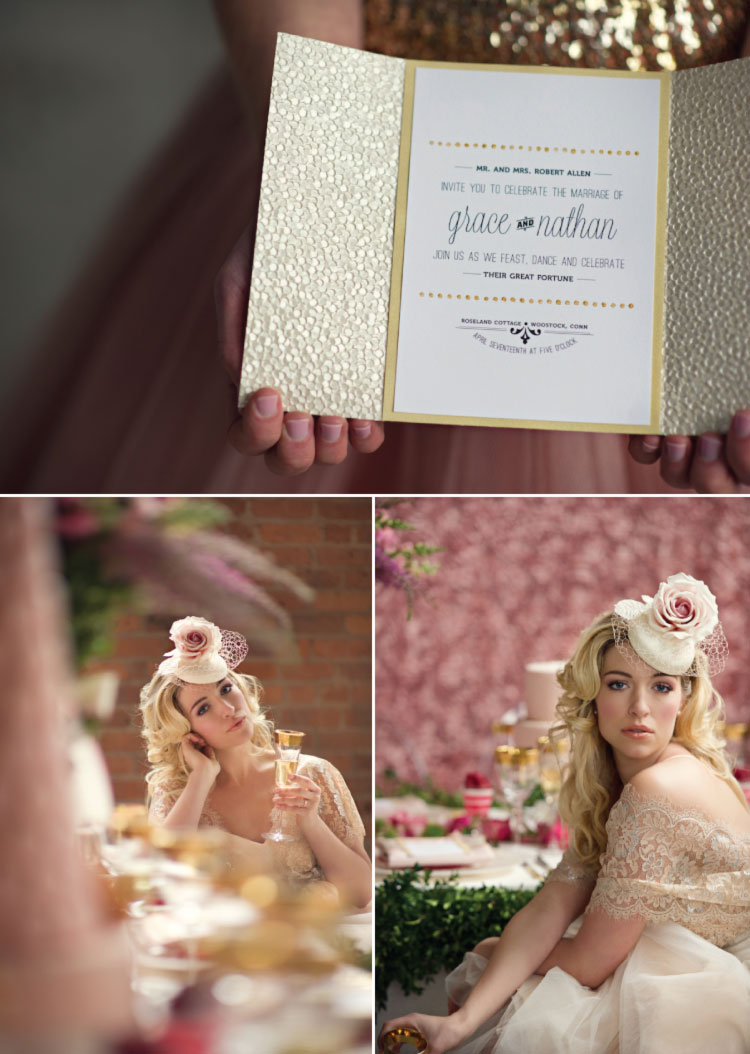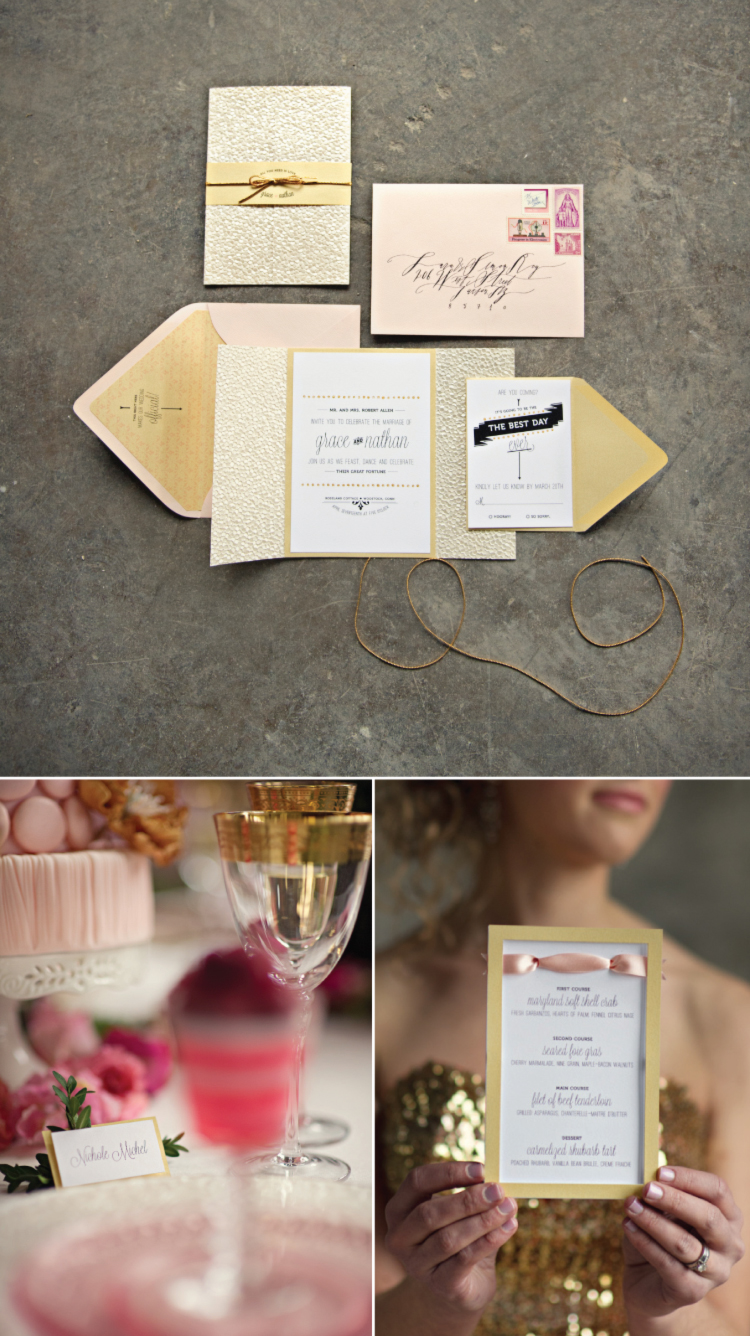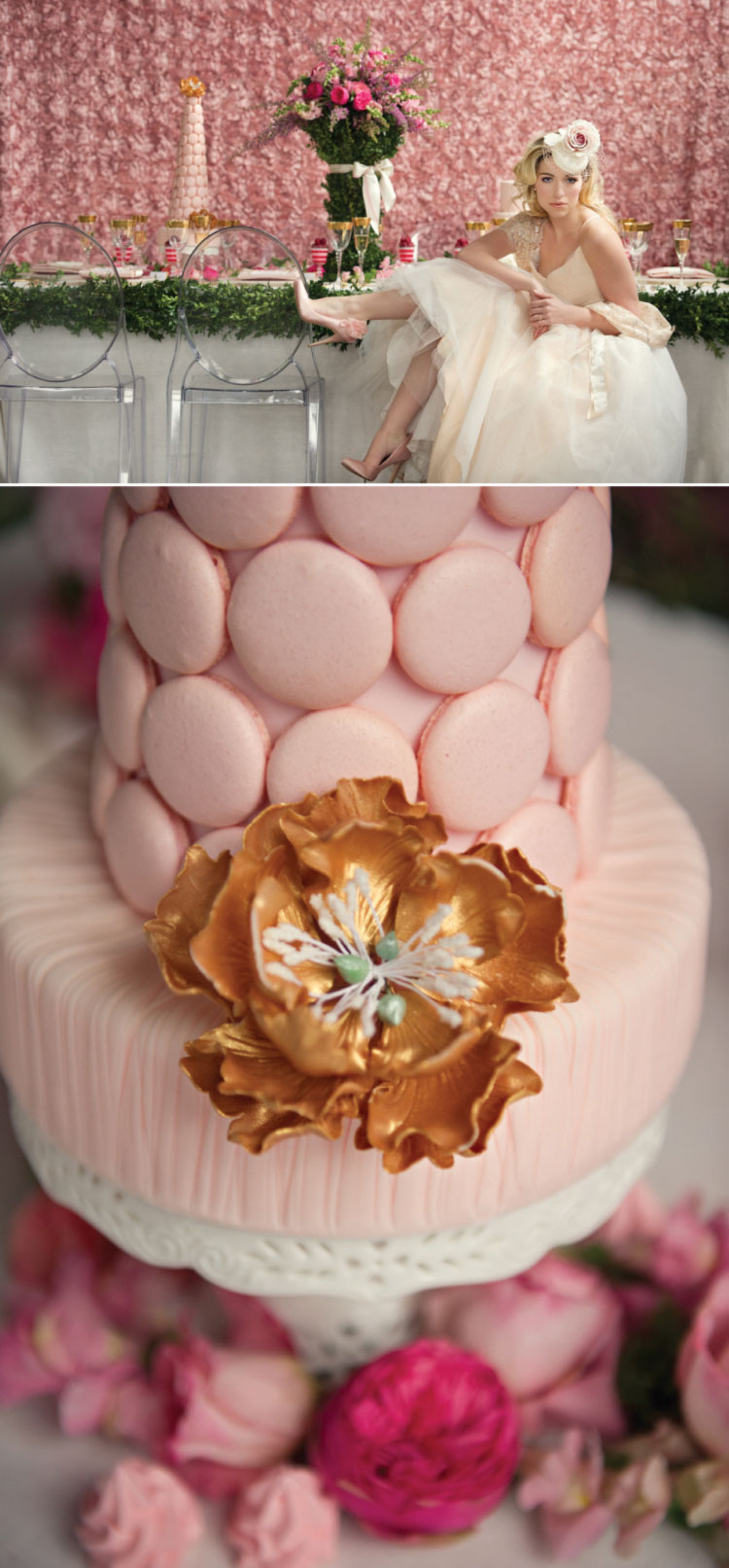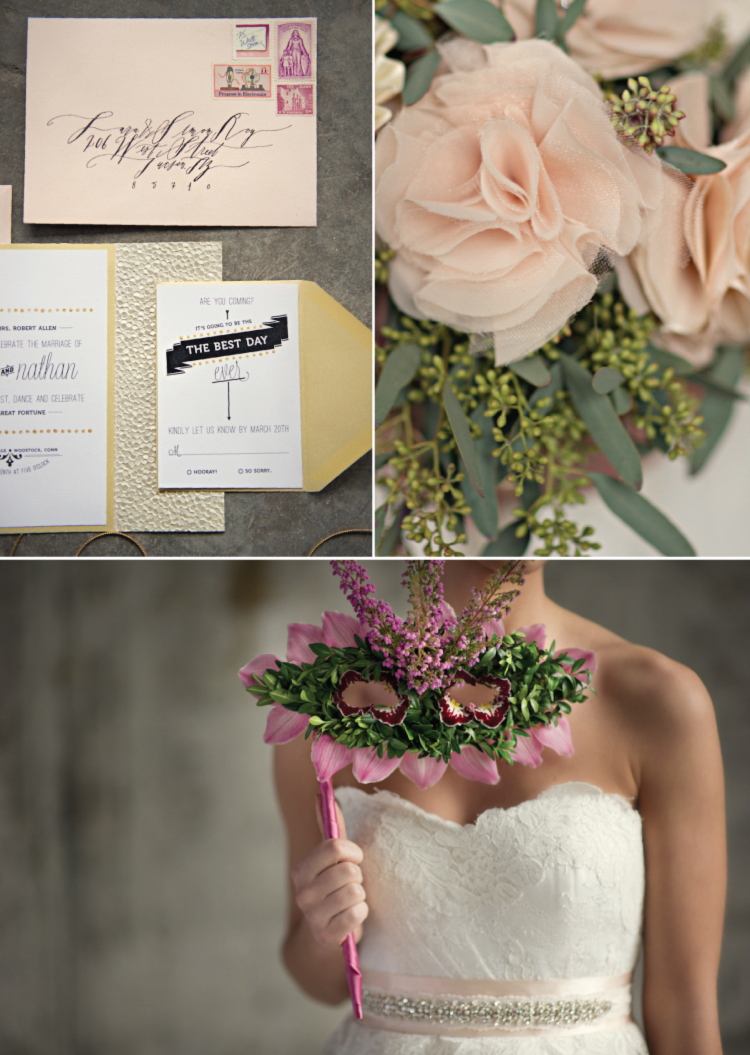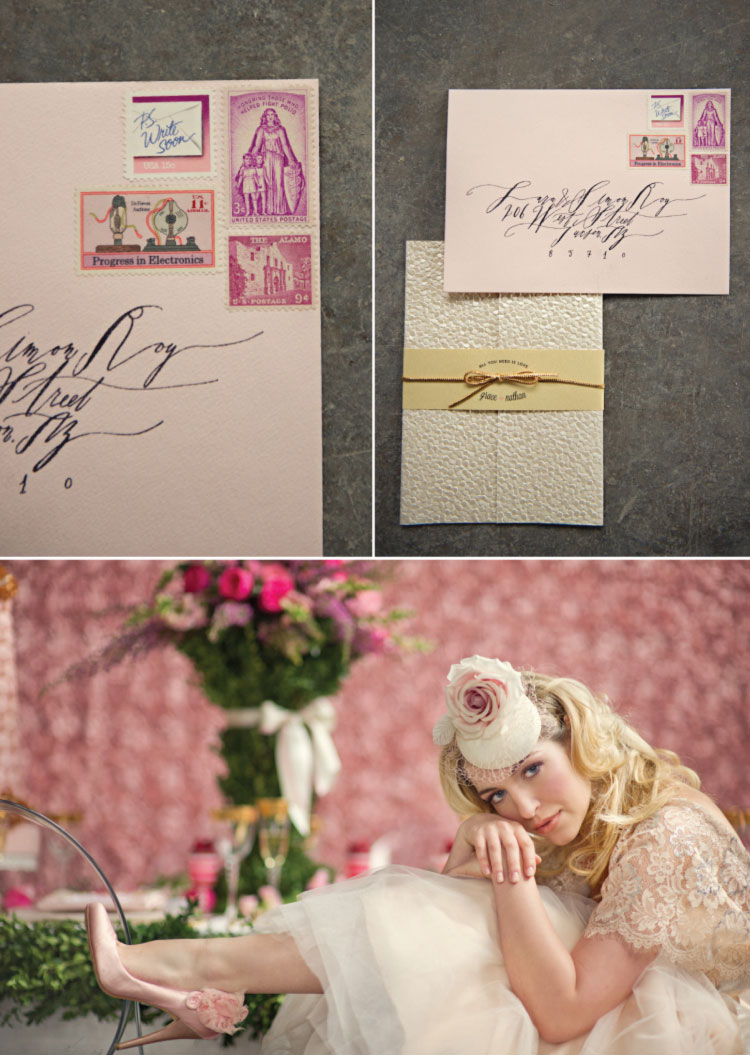 The photos above were part of a Parisian-inspired shoot for the cover of Bliss Celebrations. If you haven't had the good fortune of perusing this wonderful magazine, go pick up a copy and be prepared to be inspired! Inside you'll find more images from this photo shoot and 260 other pages filled to the brim with fresh ideas and loads of beautiful photos.
Pho­tog­ra­phy: Carla Ten Eyck* // Event Design/Coordination: Jubilee Events* // Fash­ion Styling: The White Dress by the shore* // Flo­ral Design: Datura, a mod­ern gar­den // Paper Styl­ist: Coral Pheas­ant Sta­tionery* // Cake & Confections: Confectionery Designs // Hair and Makeup: dd Nickel
*Carla Ten Eyck Photography, Jubilee Events, The White Dress by the shore and Coral Pheasant Stationery + Design are all members of inWHITE: a luxury wedding collective