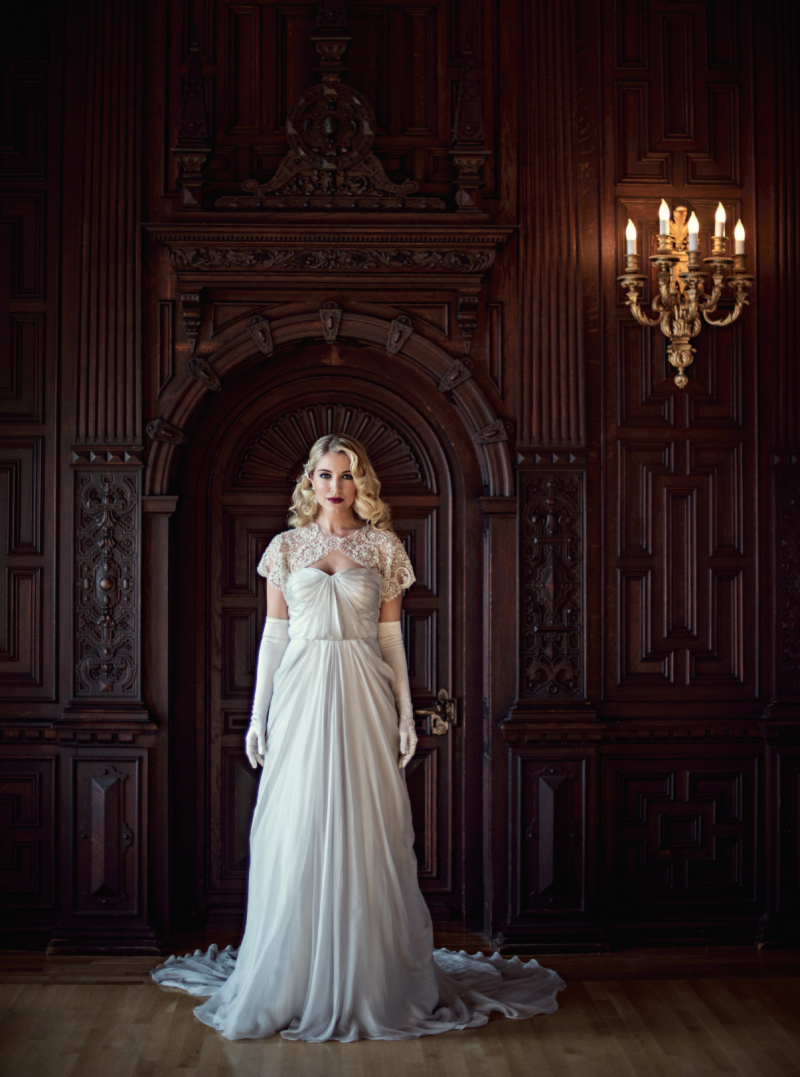 Great Gatsby Inspired Editorial
With the upcoming silver screen release of The Great Gatsby, Art Deco inspired designs from that era are taking the design world by storm. This trend can most certainly be seen in the world of weddings making it ripe for a styled shoot. Cue the talents of Carla Ten Eyck, The White Dress by the shore, Jubilee Events, Hana Floral Design, d.d.Nickel Makeup Studio, Jennie Kay, Ana Parzych Cakes, New England Country Rentals, and Jeremy White. Together the team crafted an opulent, enchanting shoot that evoked the feel of The Great Gatsby novel by F. Scott Fitzgerald. The scene was set at the historic Branford House Mansion with its stunning melange  of ornamentation. (The story of the Branford House is quite fascinating. For you architecture + history buffs, you can read more here.) A big thank you to Style Me Pretty for featuring the editorial in all its prettiness!
The paper story was heavily influenced by the geometric shapes prevalent from the Deco era. I strive to include elements of discovery and cheeky language into all of my designs and this suite was no exception. The matchbook-style reception card was a nod to the rise in smoking during that time period and also became another piece for guests to open and discover. The favors doubled as place cards. Inside the gold boxes were acrylic diamonds filled with chocolate candies and adorned with a tag reading "You're a gem! We treasure your presence." For a new twist on the ever-popular flagged cocktail straws, I designed tags that spiraled around the straw – playful and sexy! The tags read "Giggle Water", 1920's slang for an intoxicating beverage. I adore slang BTW, and the 1920's coined so many fun phrases. There is a great list of words here that I find to be highly entertaining. Okay, enough with beating one's gums, let's get a wiggle on with the eye candy: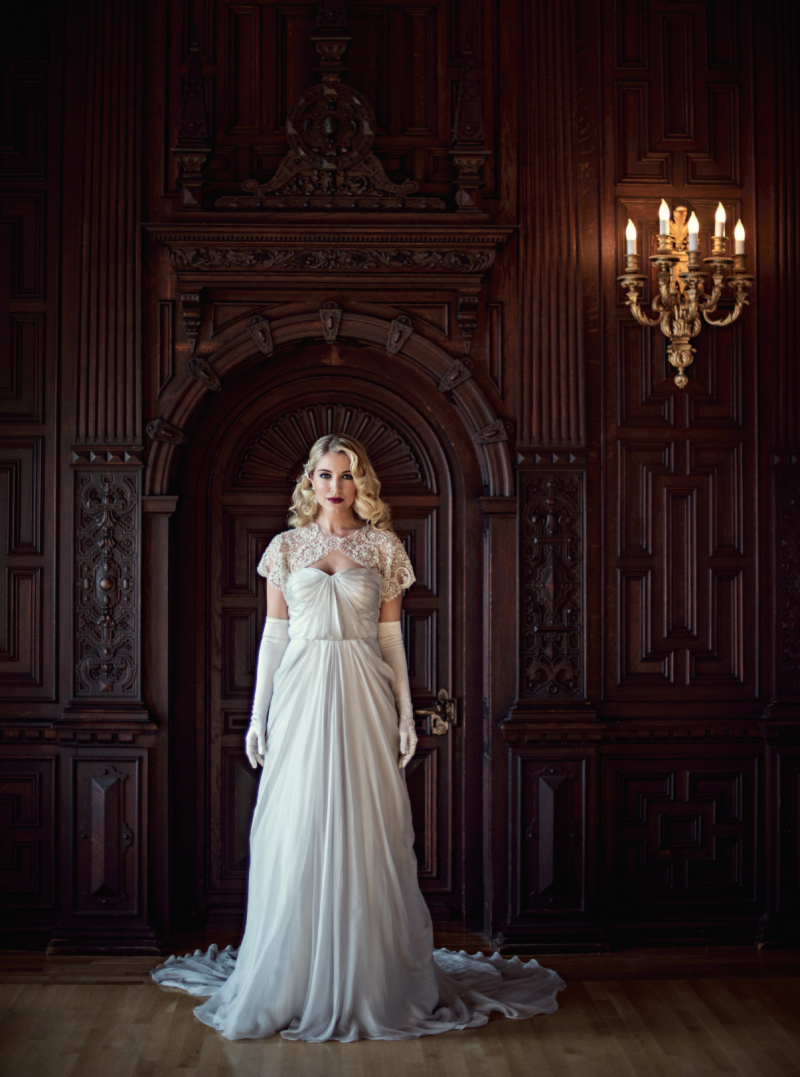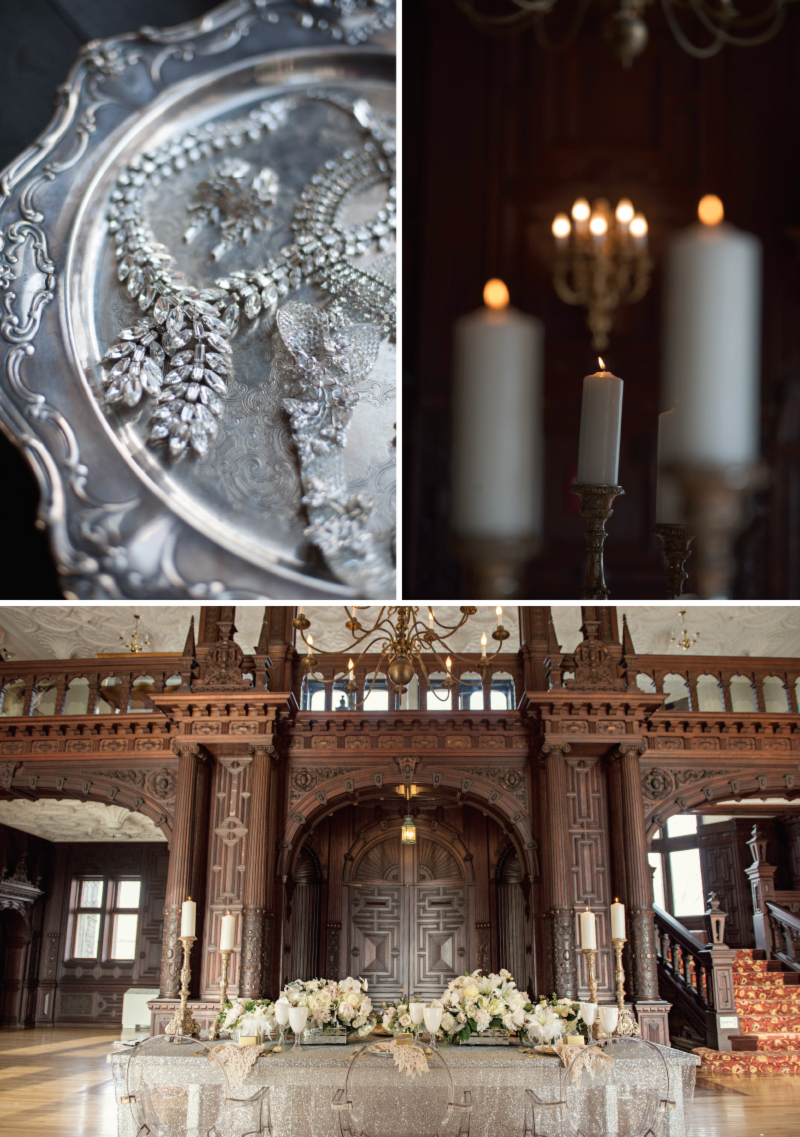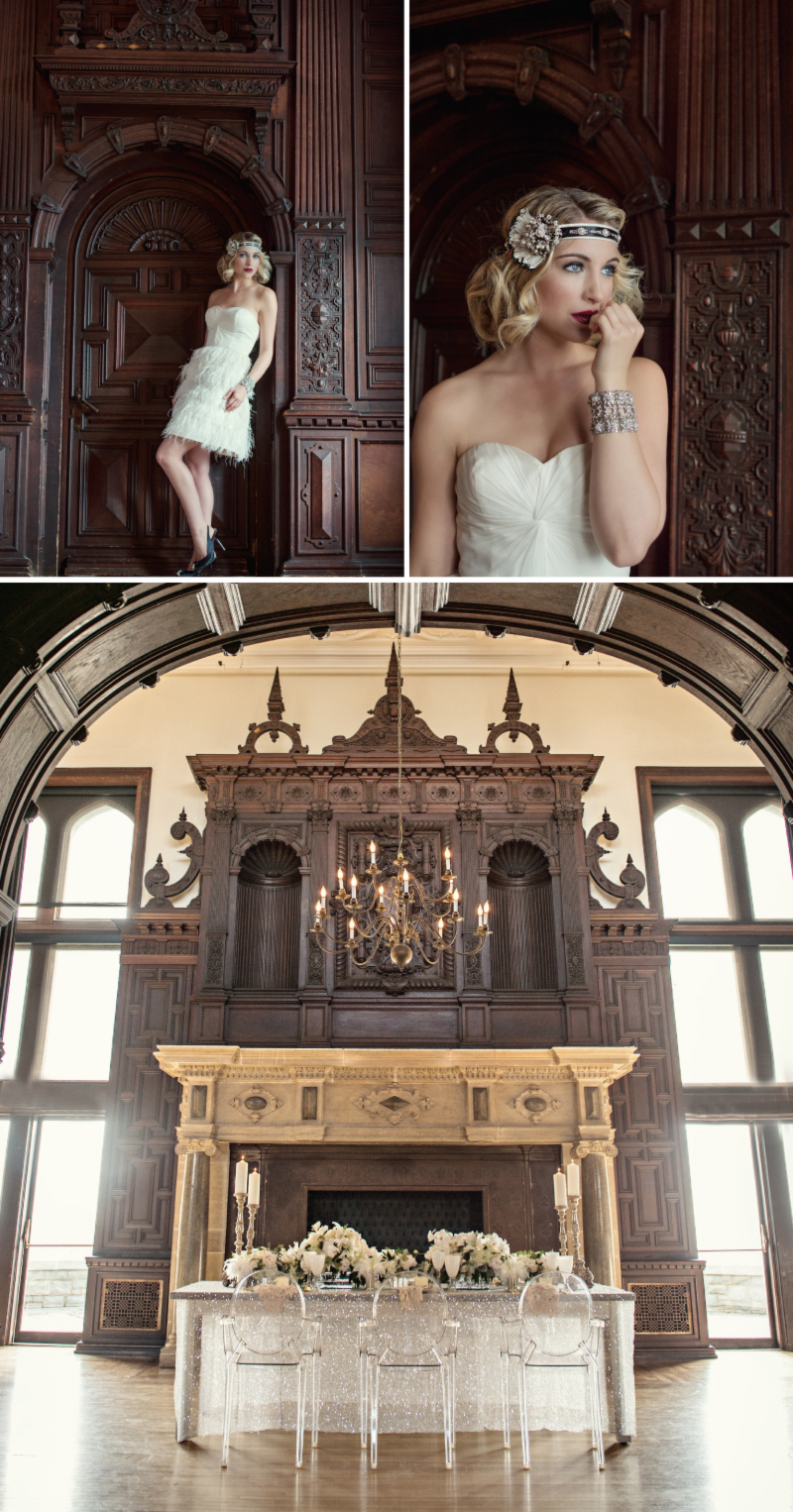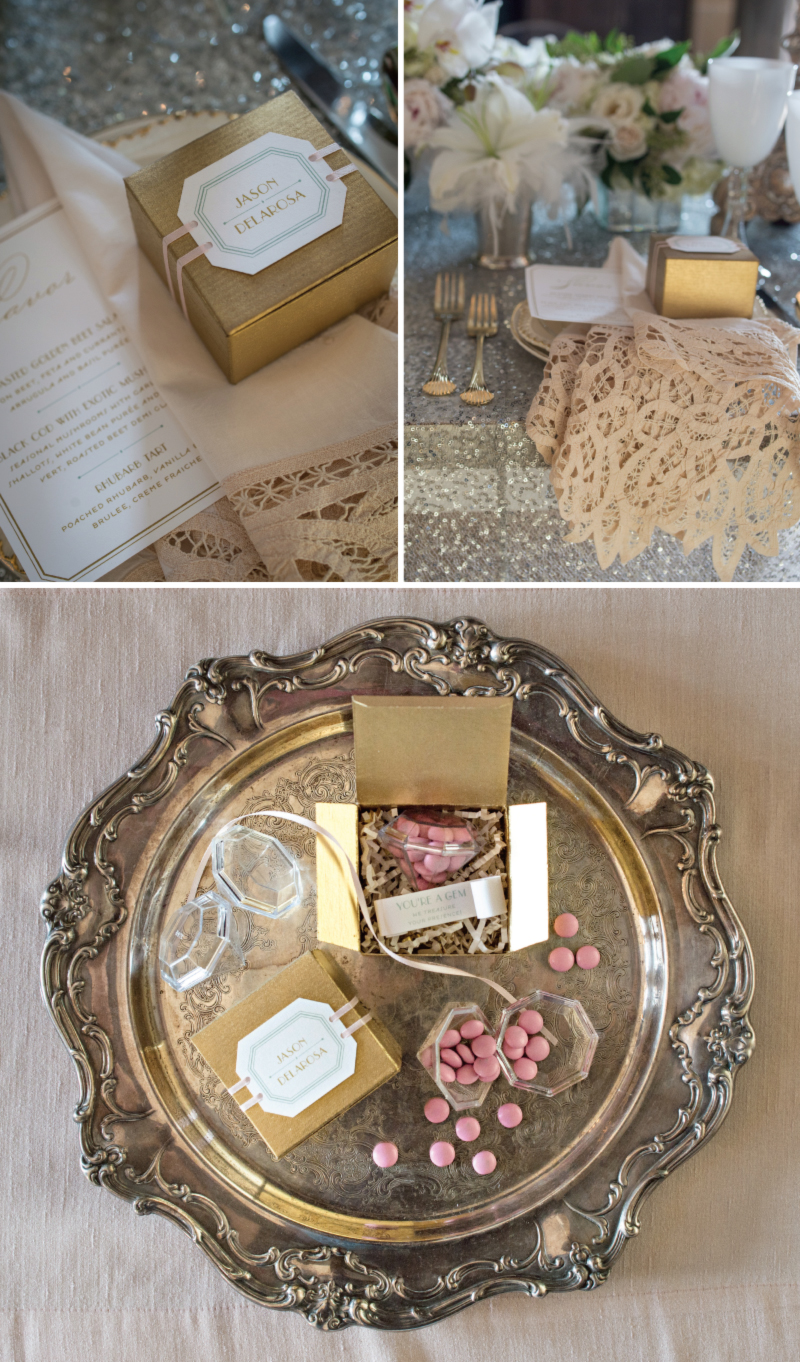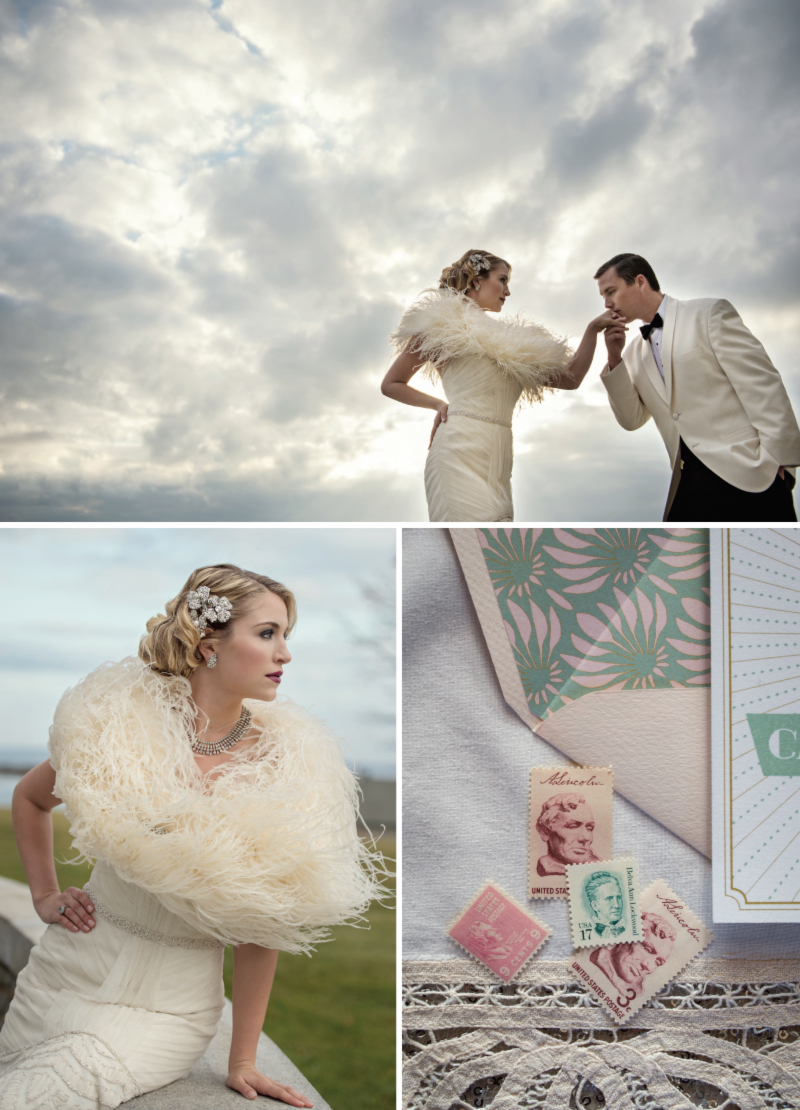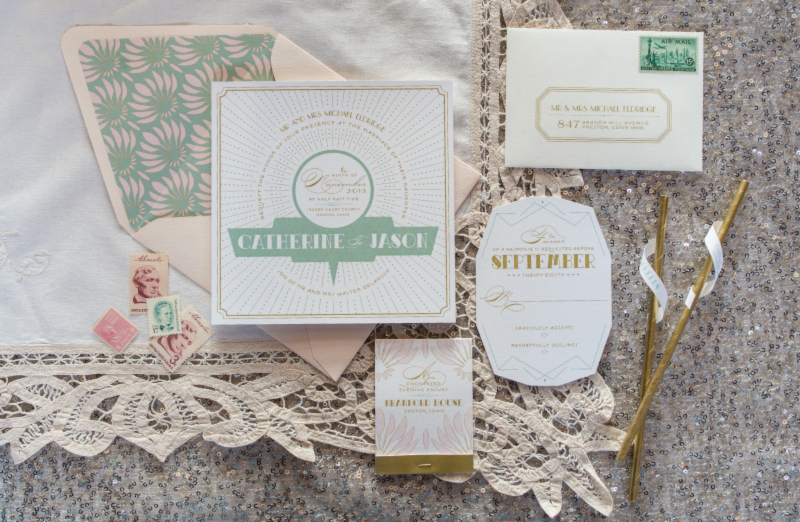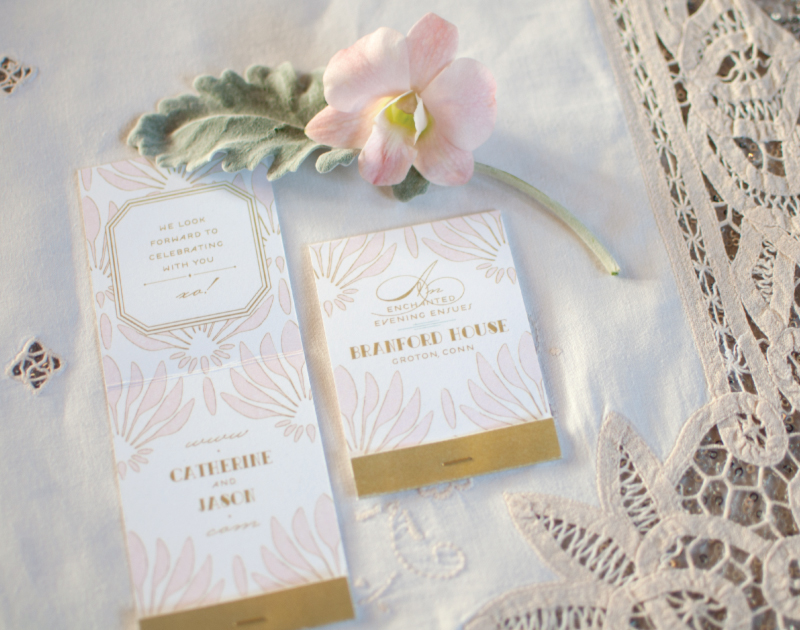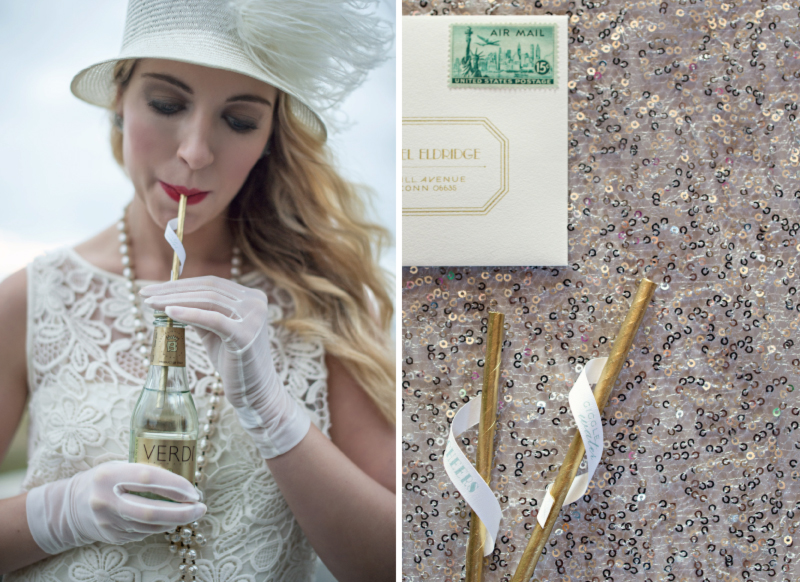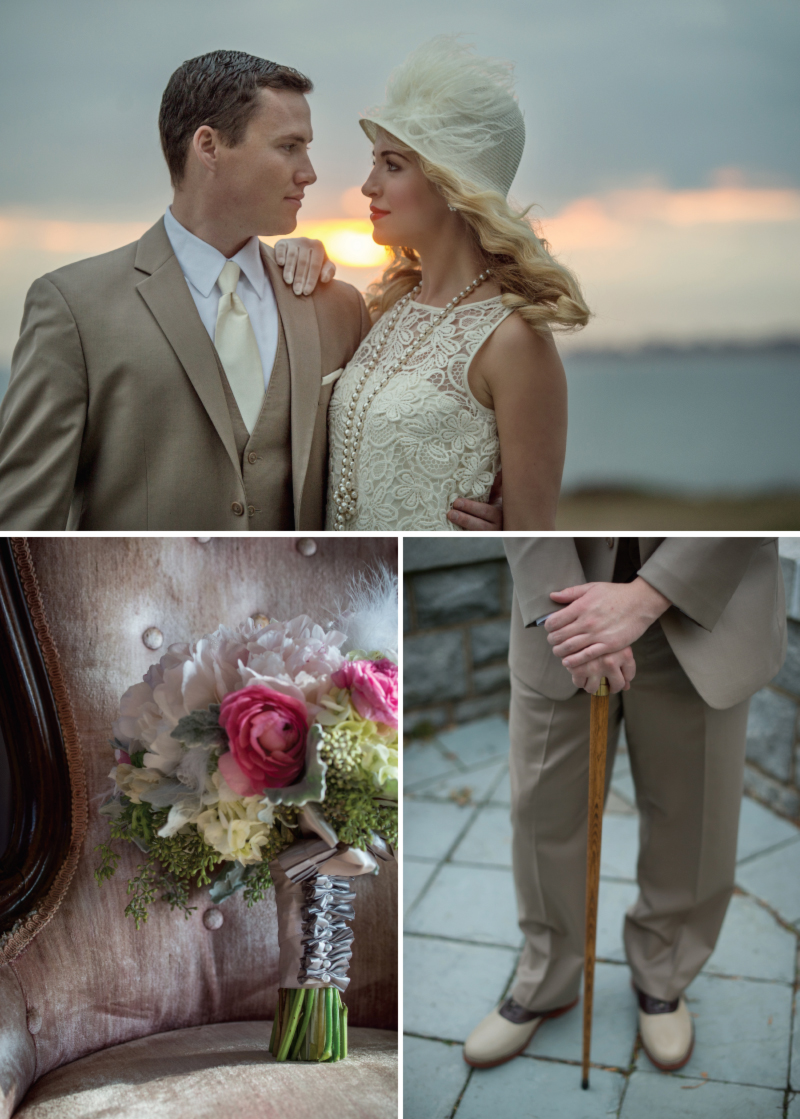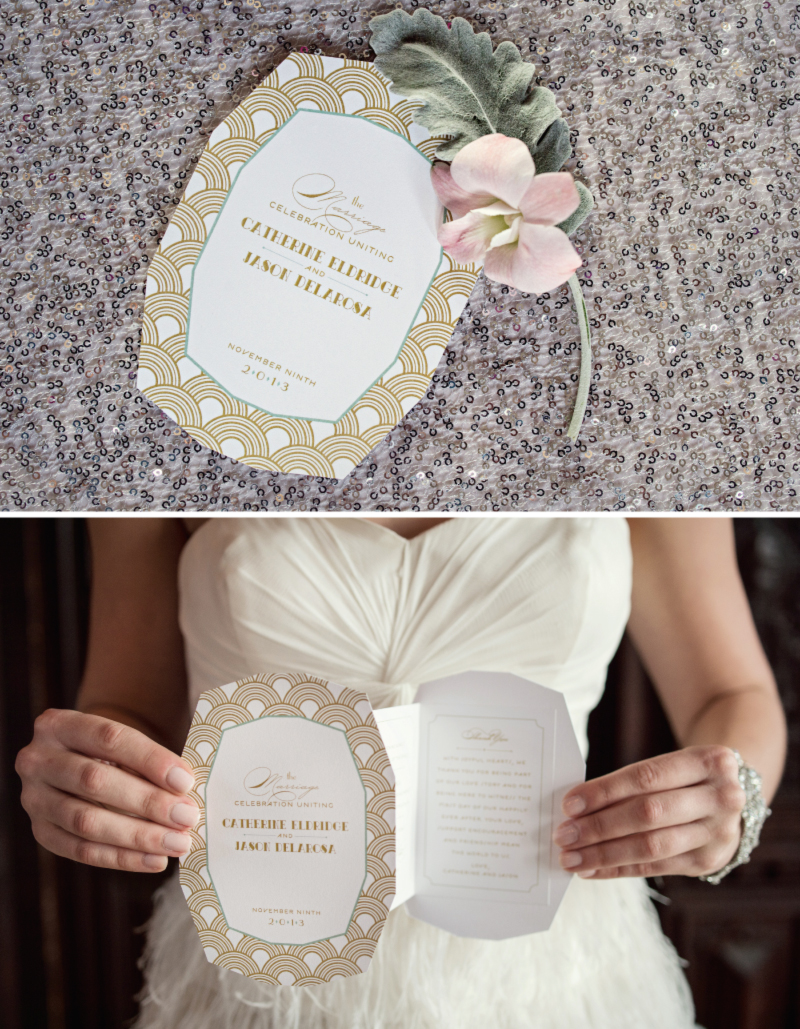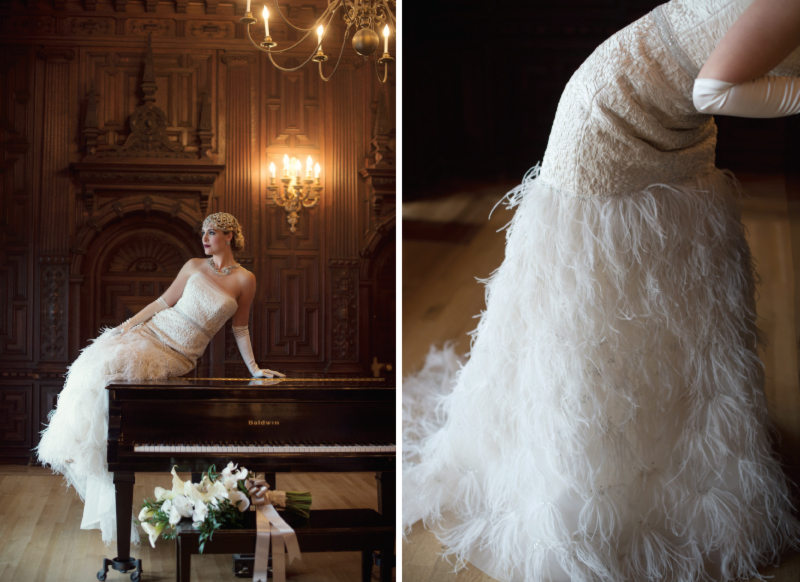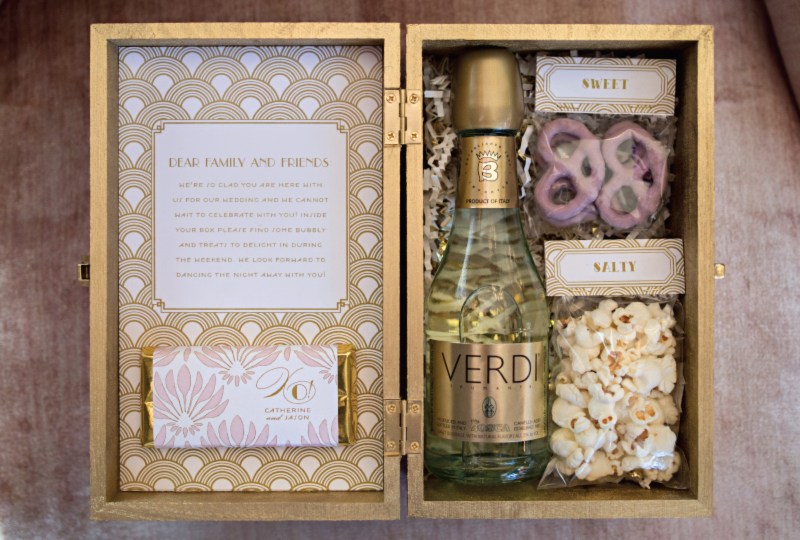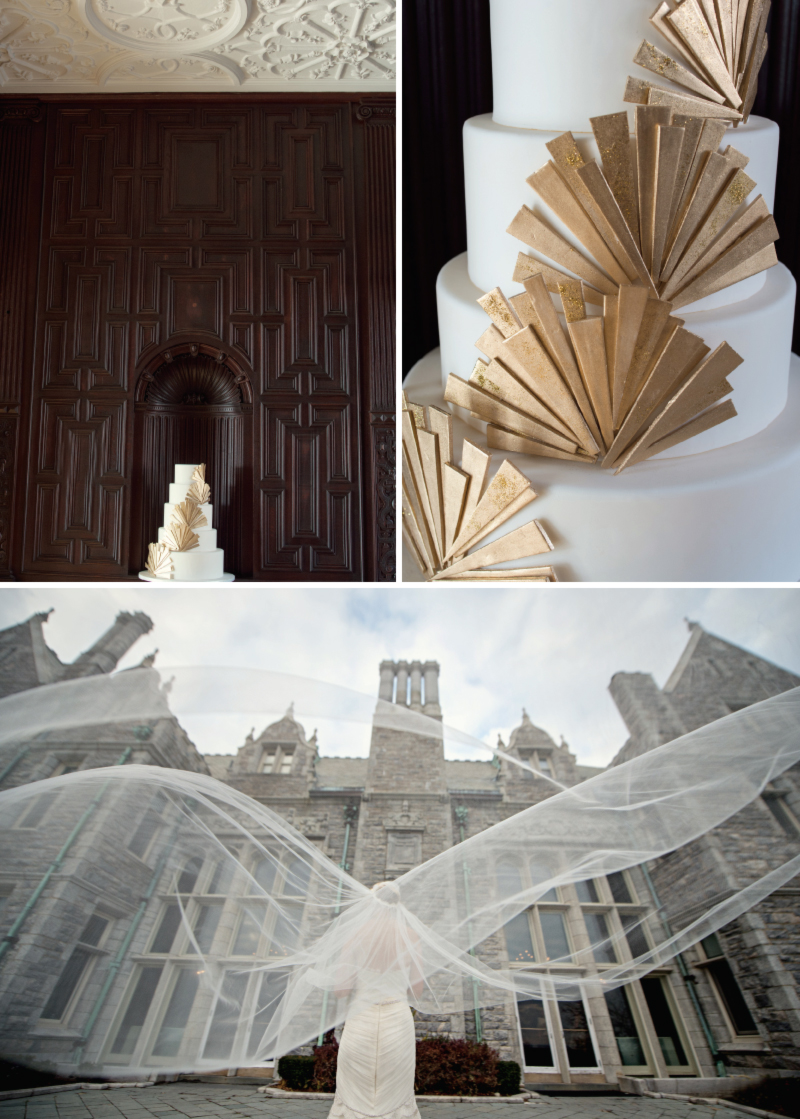 Want more? Check out the video below by Jeremy White and Steve DePino.
Photography: Carla Ten Eyck  and Anna Briggs // Event Design/Coordination: Jubilee Events // Fash­ion Styling: The White Dress by the shore // Flo­ral Design: Hana Flo­ral Design // Paper Styl­ist: Coral Pheas­ant Sta­tionery // Cake & Con­fec­tions: Ana Parzych Cakes, // Makeup: d.d.Nickel Makeup Stu­dio  // Hair: Jen­nie Kay // Rentals: New Eng­land Coun­try Rentals // Video: Jeremy White