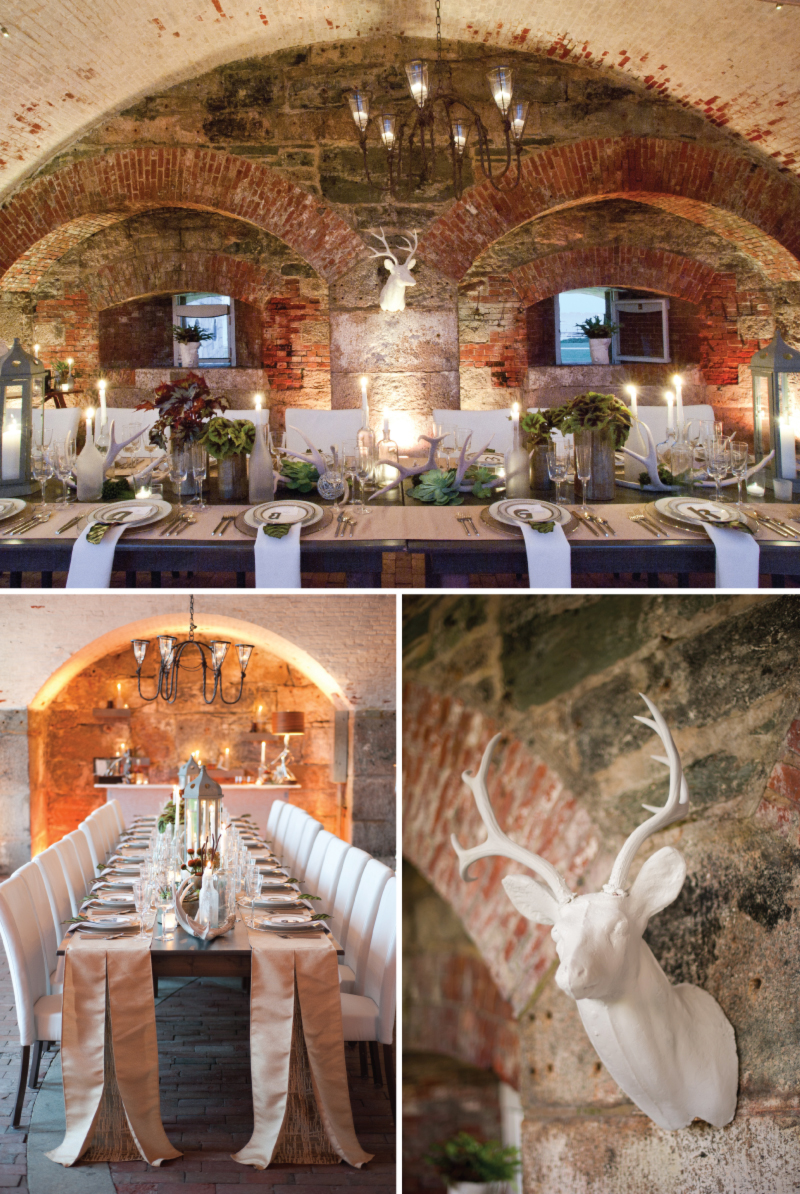 Last Bastion Birthday Editorial
Inspired by the moody, mystical feel of Fort Adams' arched brick ceilings and granite walls, the team at Bliss Celebrations Magazine developed an editorial shoot around an imagined 30th birthday dinner for "Carter". The concept was to create a refined celebration that marked this milestone birthday with a modern meets Gothic sensibility layered with luxurious touches. The warm glow of the candles bathed the brick walls in amber tones while corrugated metal containers held a variety of begonias, succulents and moss. Mixed metal place settings added sophistication to the table scape. The custom table runners by Rentals Unlimited are one of my favorite details. Their tailored construction, parted slightly to reveal a modern lace fabric is brilliant. Add antlers to the mix and this is a party I want to have for myself!
For the stationery suite, I kept the palette predominately white with bits of grey. I was really drawn to the quirky "architectural" slab serif font. The strong lines of the typeface paralleled the strong lines of the arched casemates at Fort Adams. Fun facts about the year the birthday boy was born were used to create trivia cards and coordinating coasters carried the paper story to the bourbon bar. To see the full editorial spread, check out the latest edition of Bliss Celebrations magazine.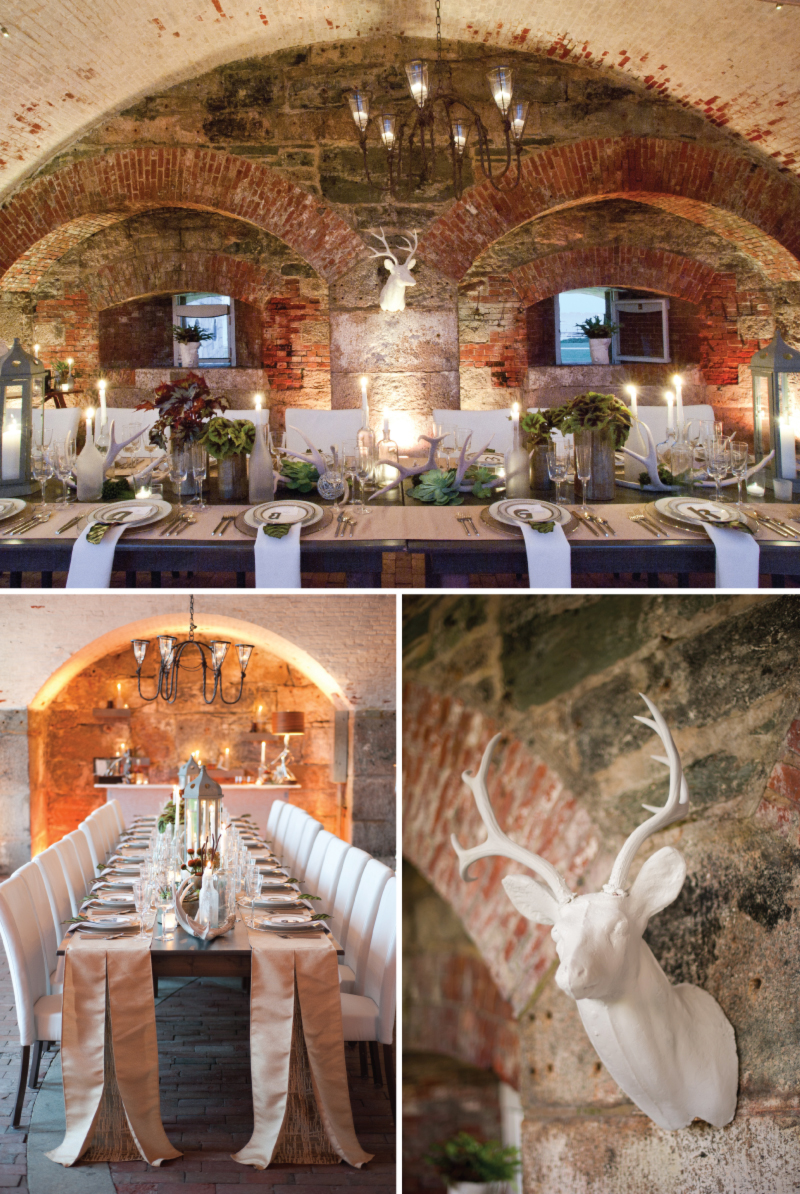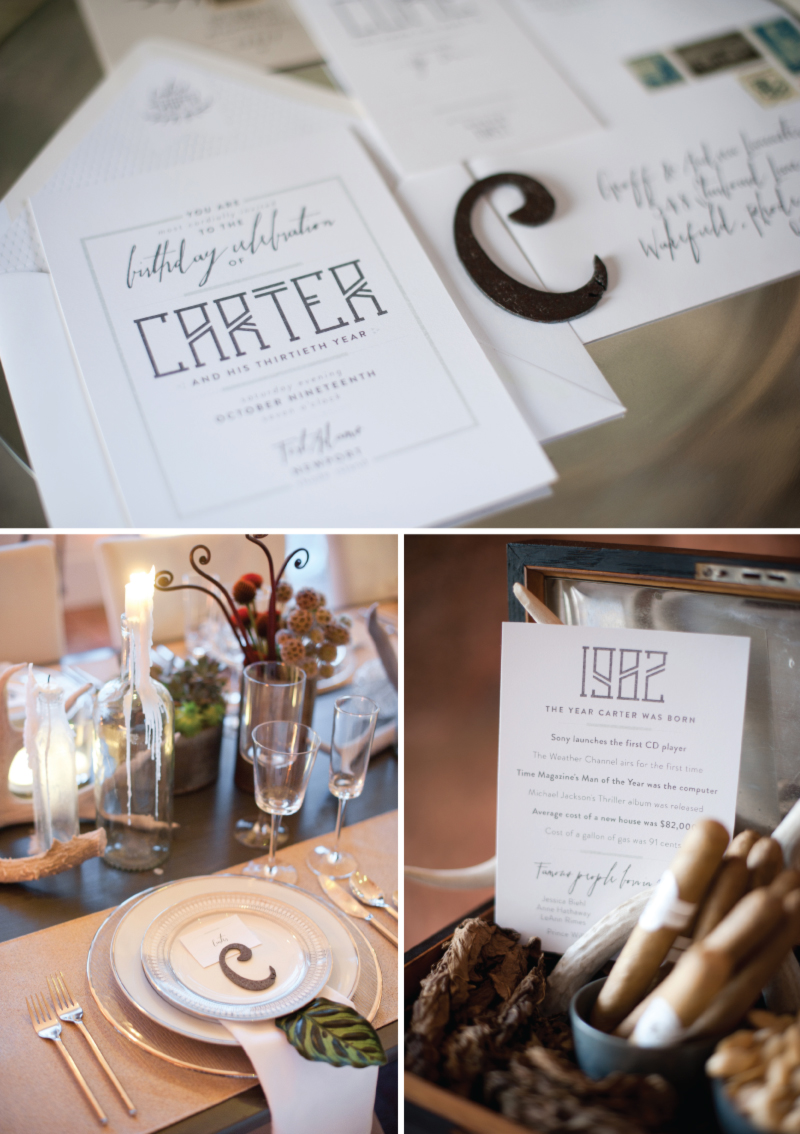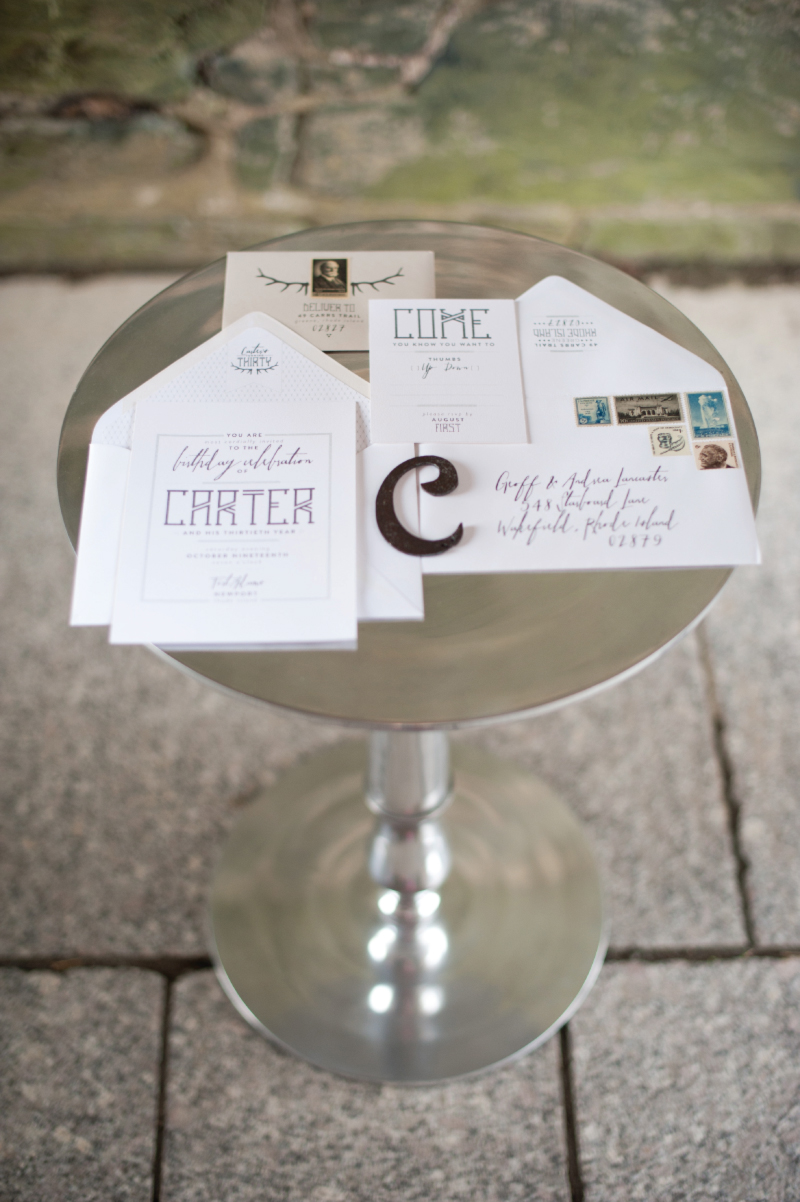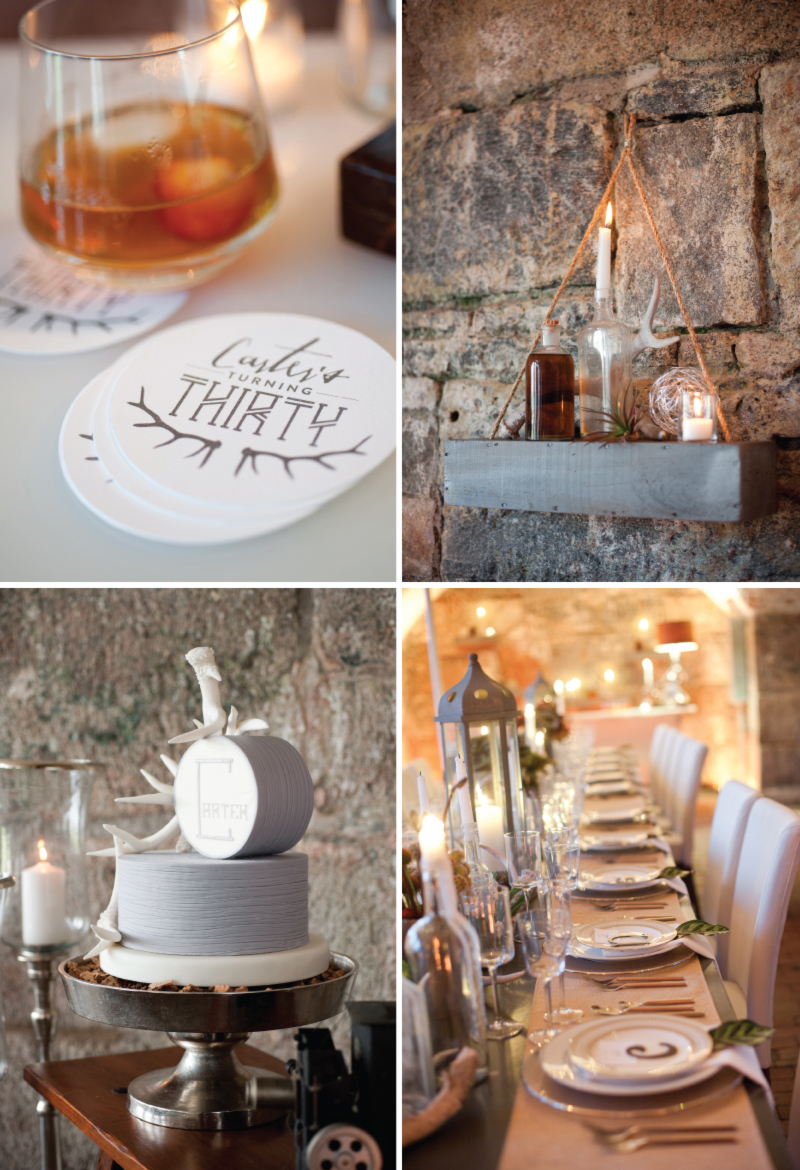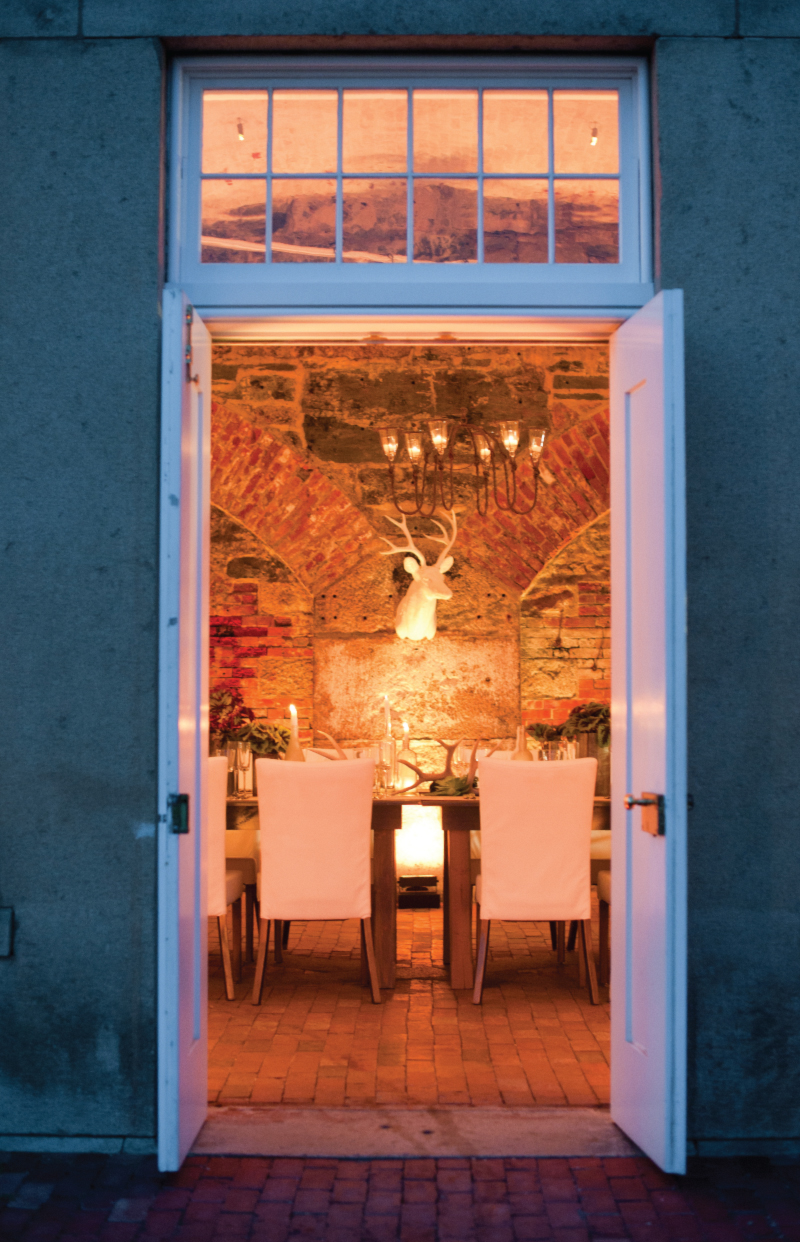 Venue: Fort Adams // Photography:  Snap! Weddings  // Styling: Claudia Seyffert // Flo­ral Design: Stoneblossom Floral and Event Design // Paper Styl­ist: Coral Pheas­ant Sta­tionery // Cake & Con­fec­tions: Confectionery Designs // Lighting and Bar: Ormonde Productions // Rentals and Custom Linens: Rentals Unlimited/