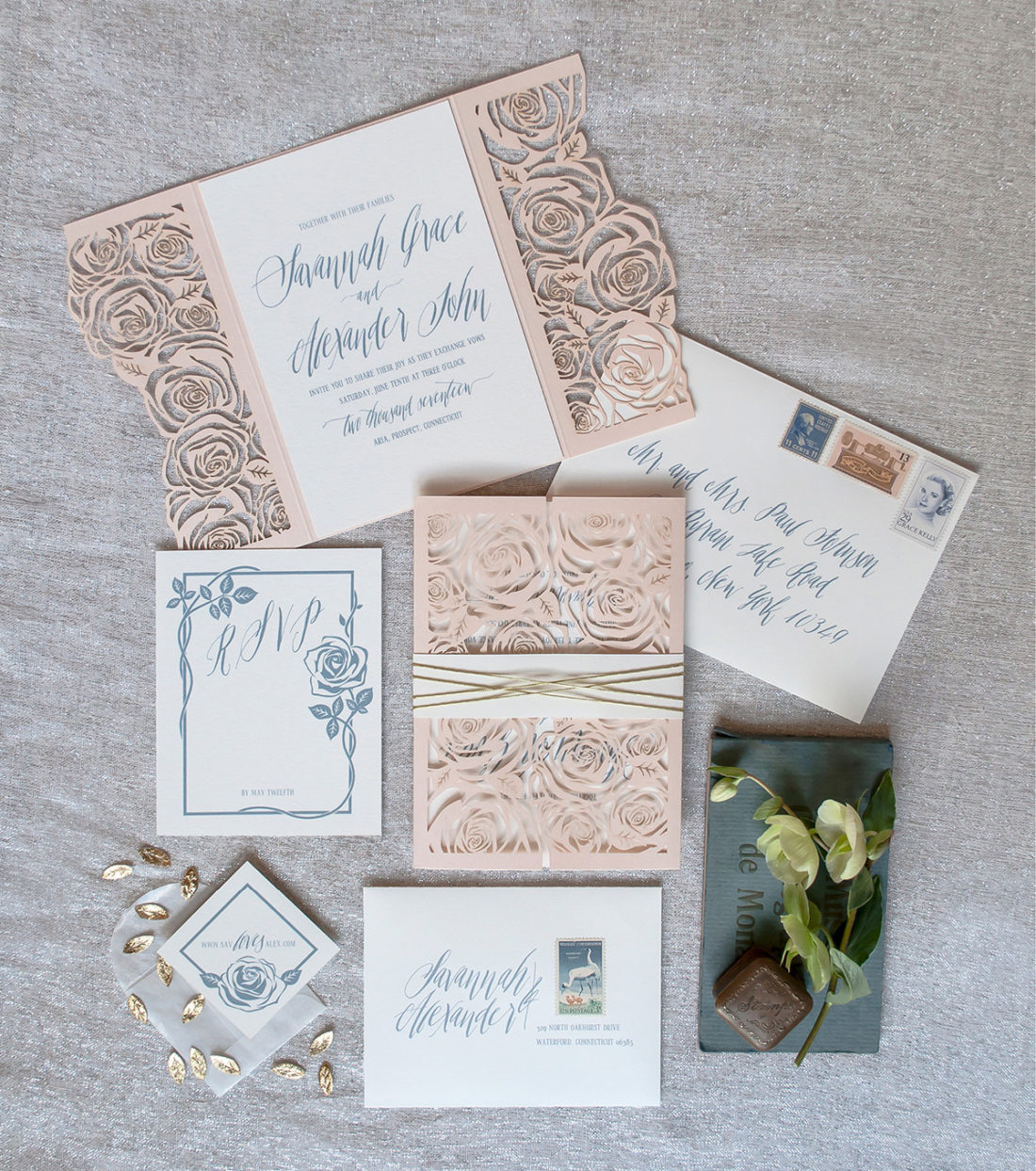 Luxury Glam Wedding Shoot on Reverie Gallery
We teamed up with Erica Powell of Reverie Gallery to create a paper story for her "Luxury Glam" inspired editorial.  A rose patterned laser cut blush folio was the star of the suite. The invitation, mounted inside the folio, features a modern calligraphy font. The sharp, angular letters creates a pleasant tension when paired with the delicate rose shapes. The palette of cream, blush and slate blue was accented with pops of gold seen on the envelope liner, cord wrap and fabric leaves.
To see photos of the editorial in its entirety – including the most fabulous beaded gowns by Dynamite Designs – visit Reverie Gallery!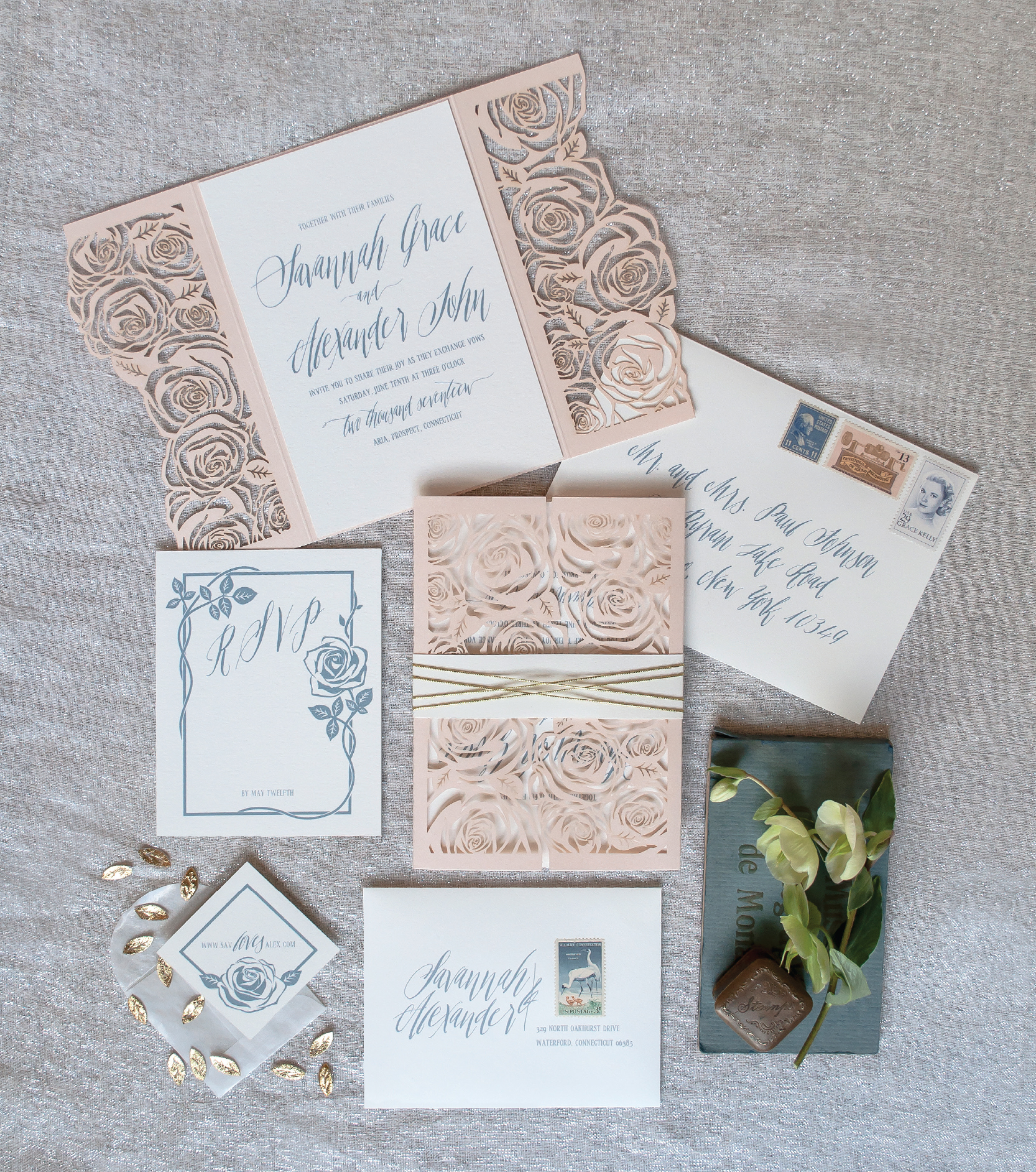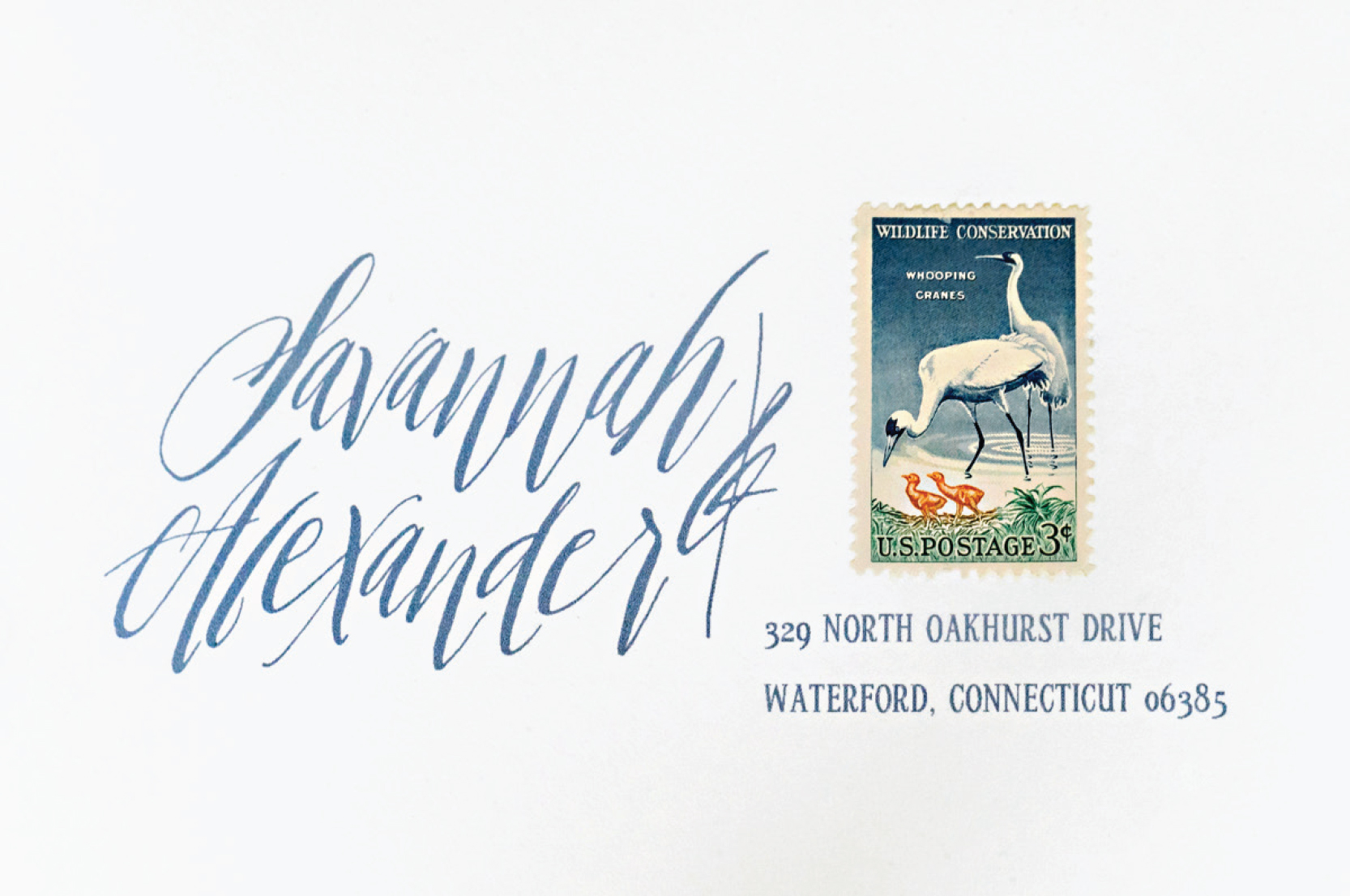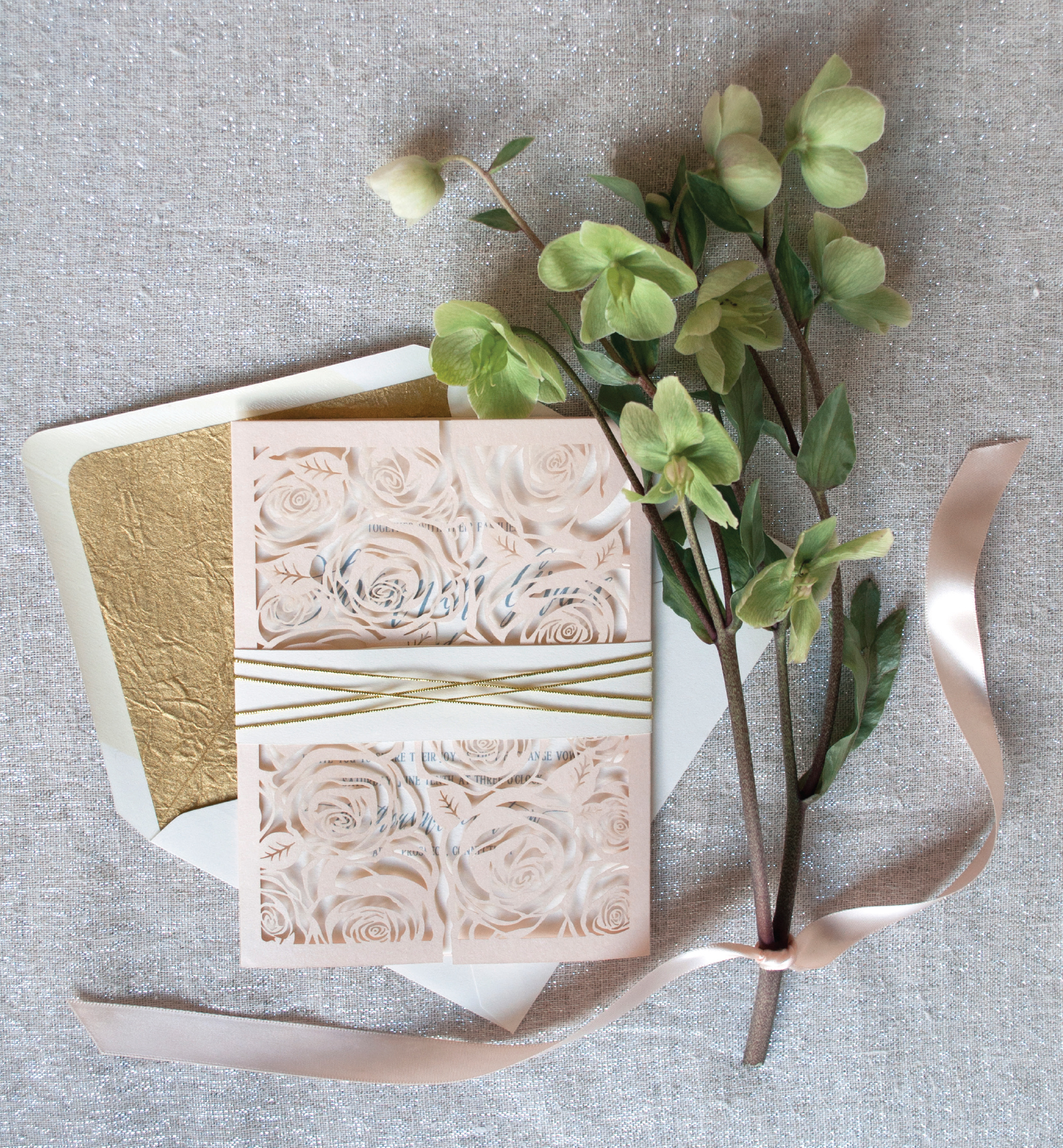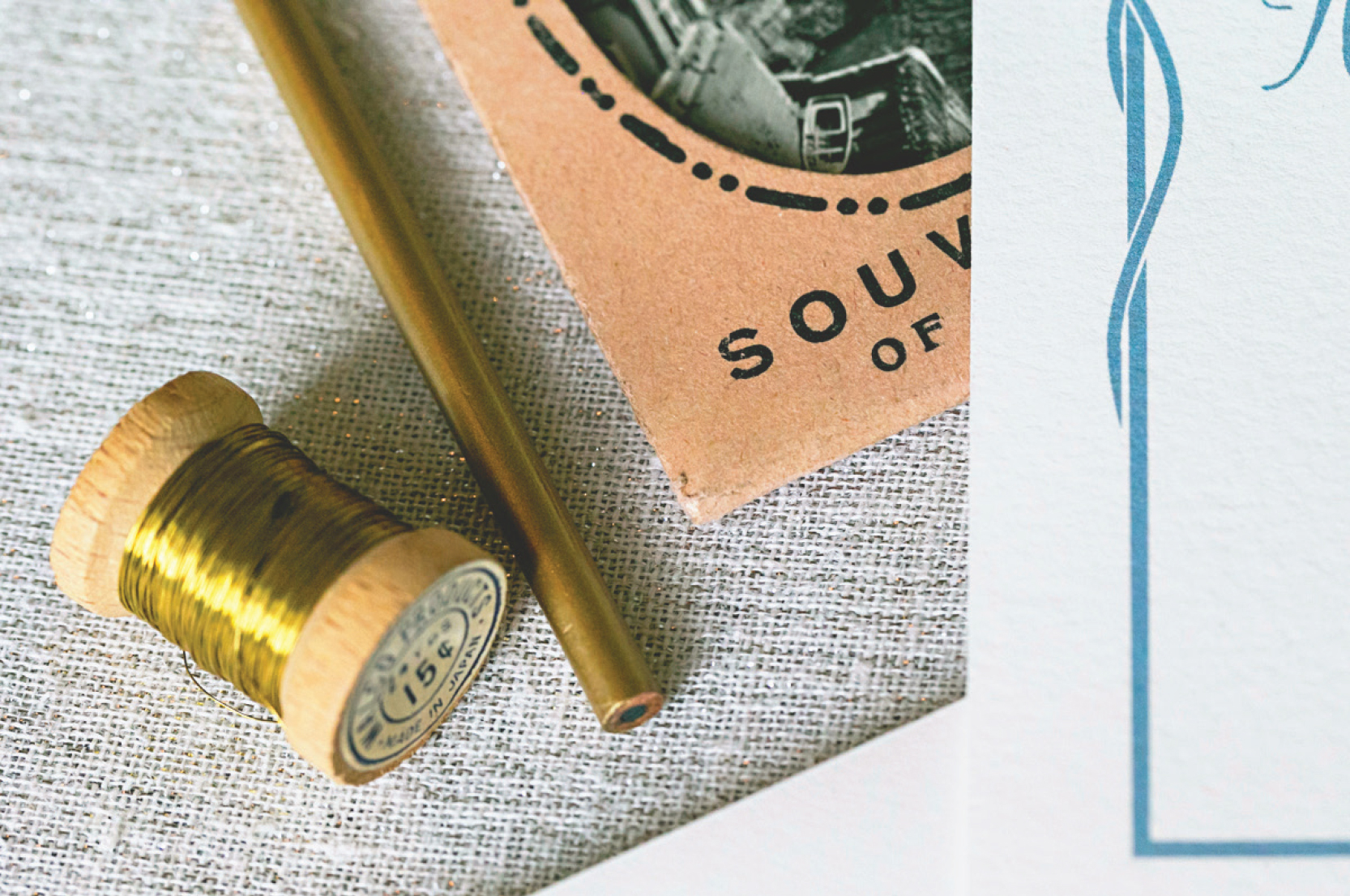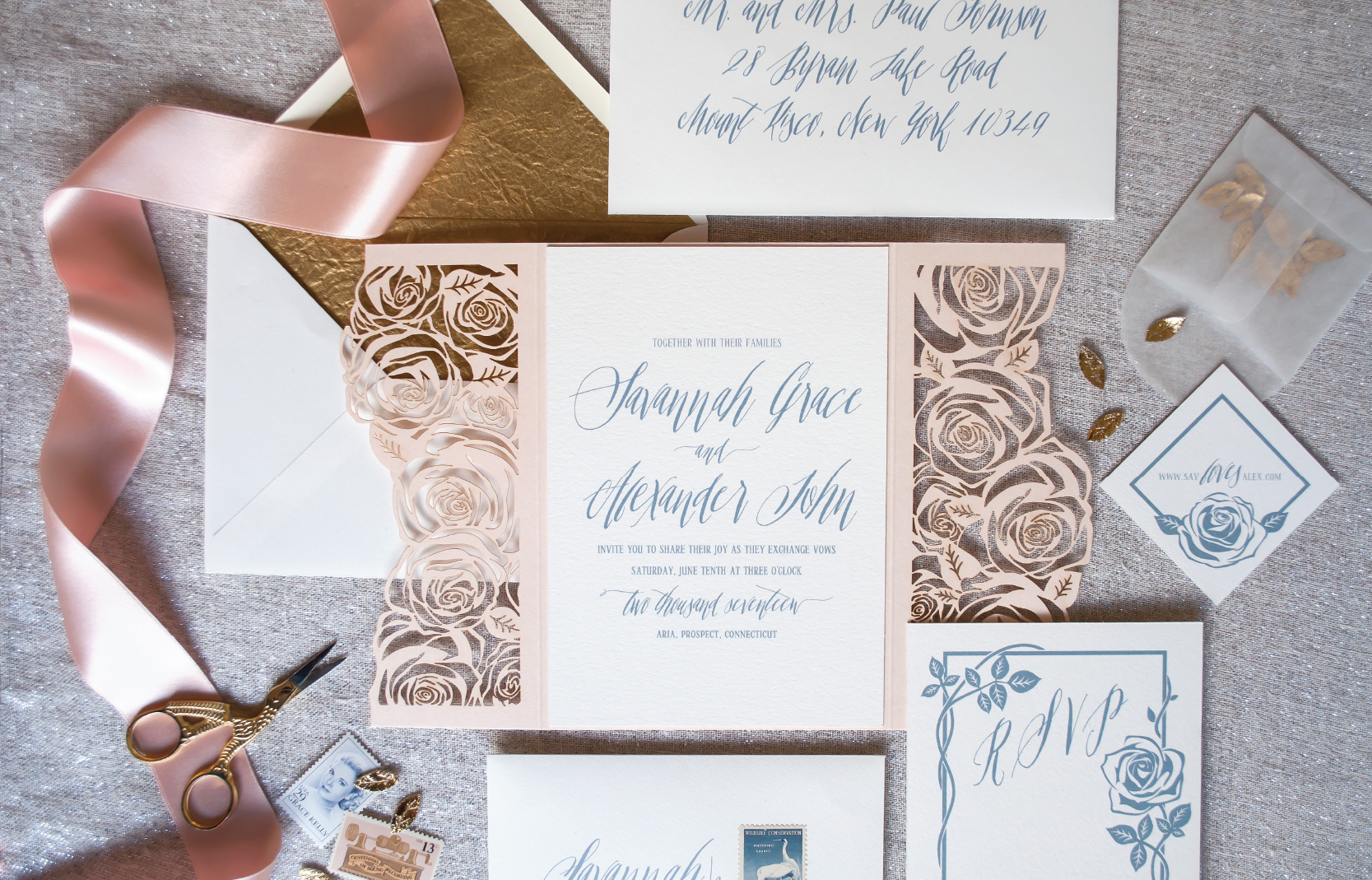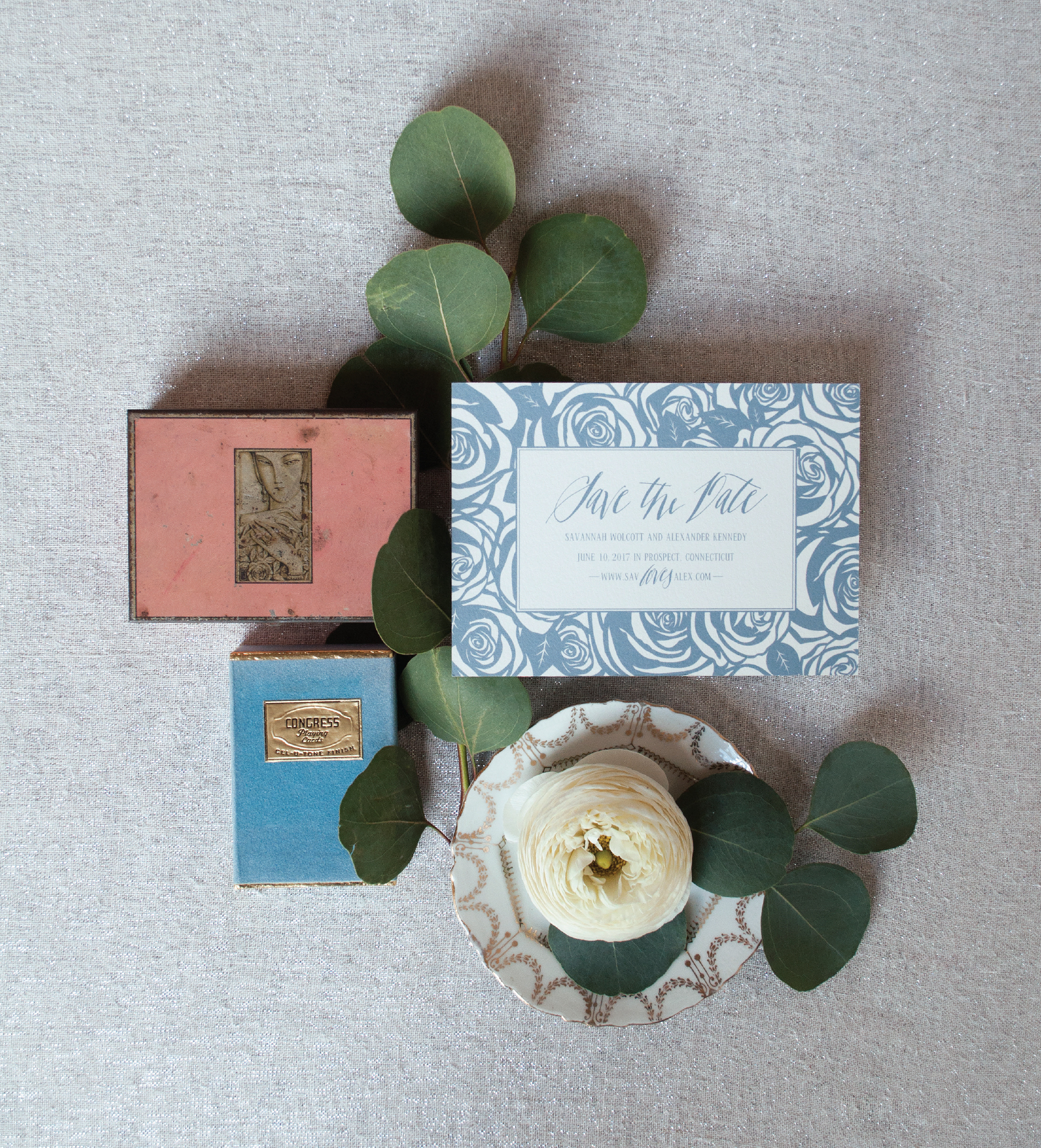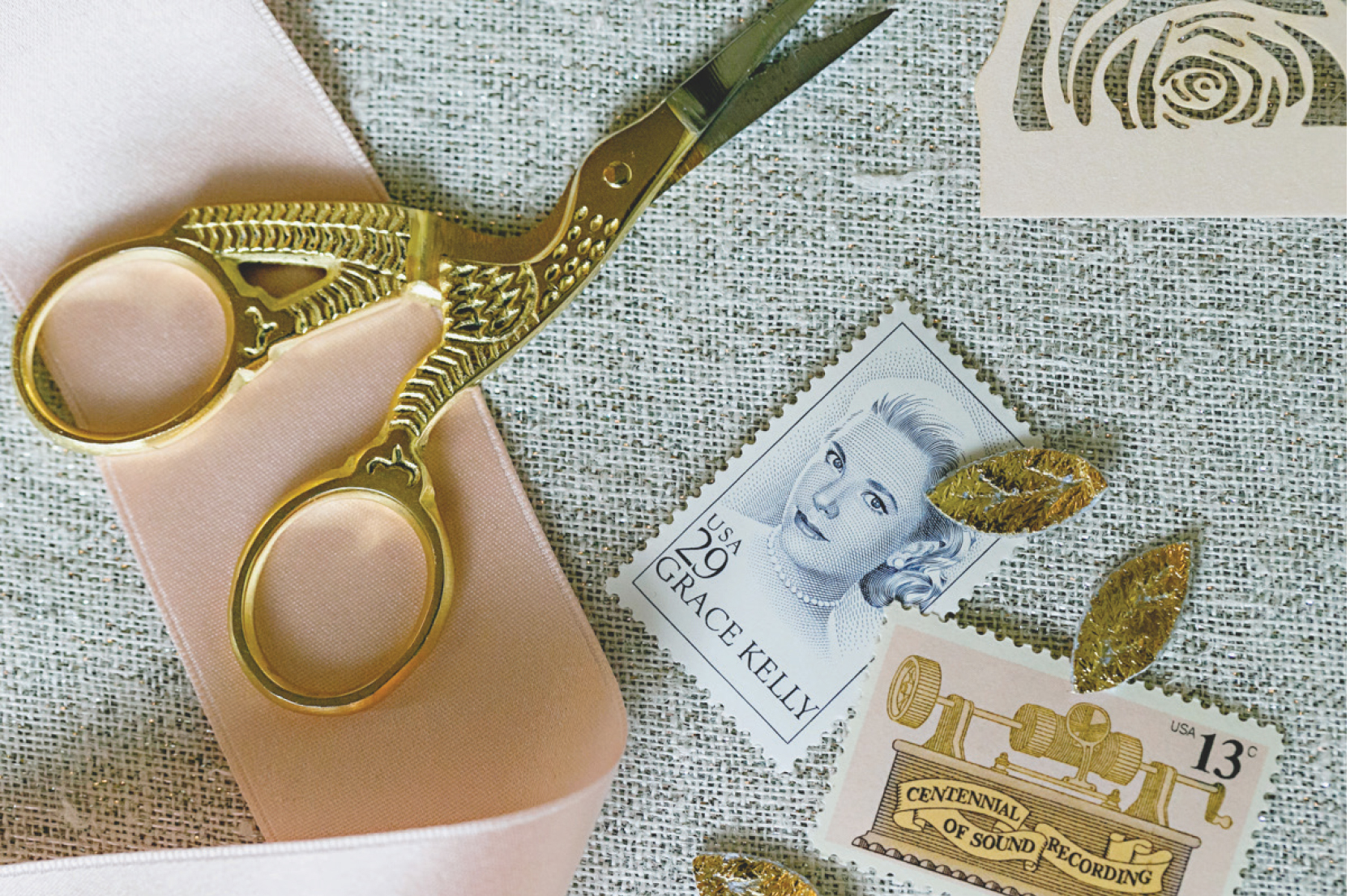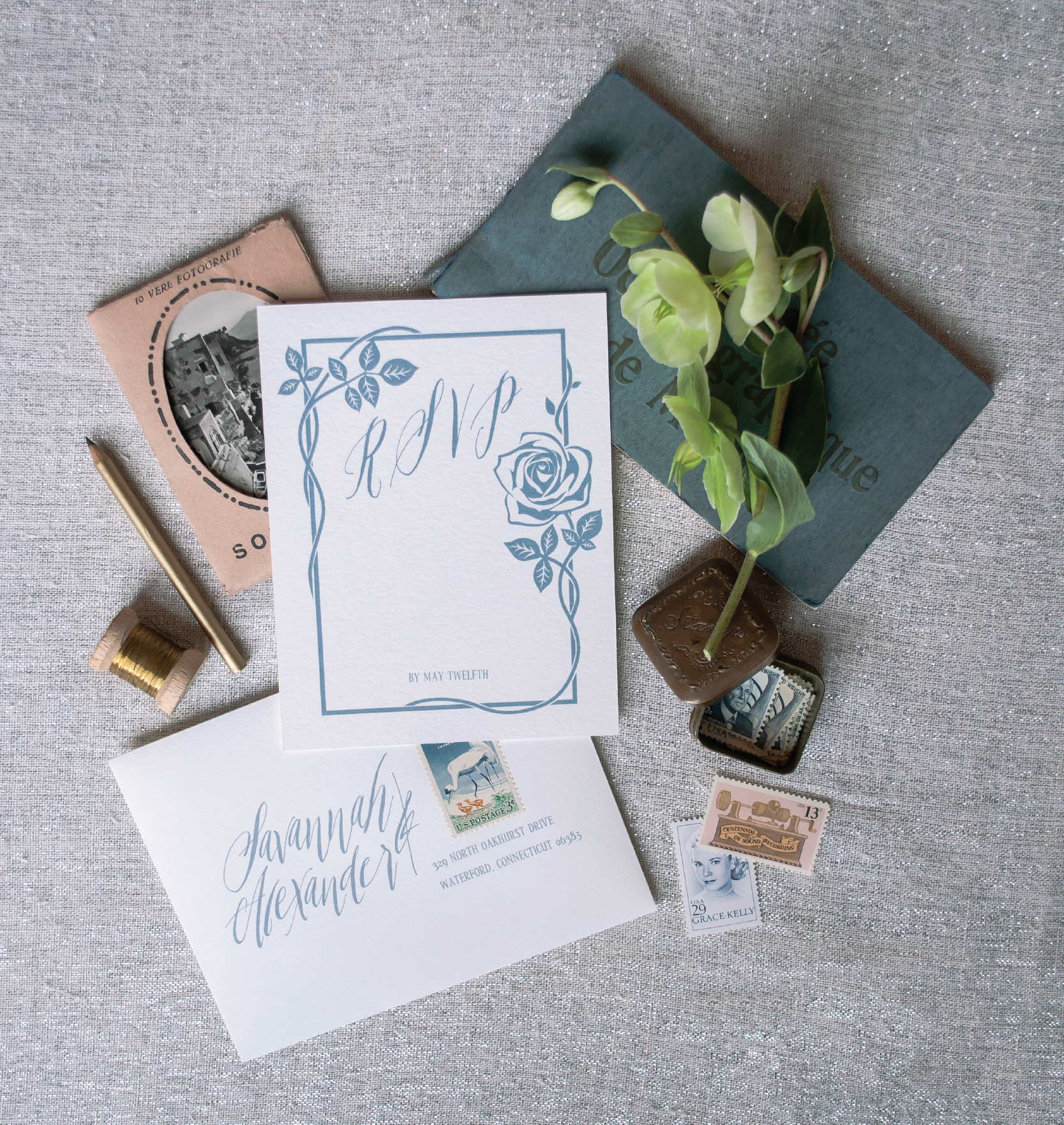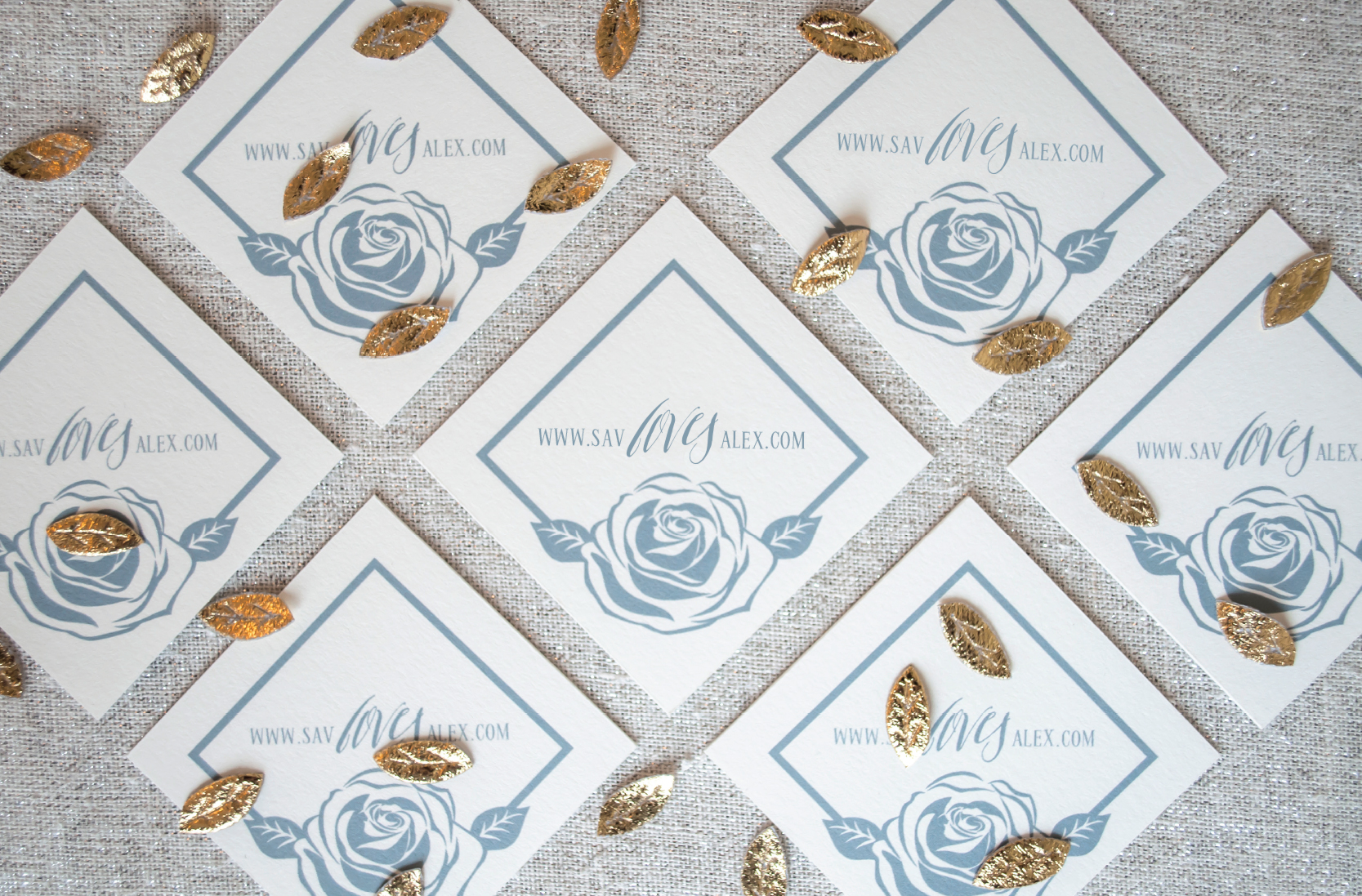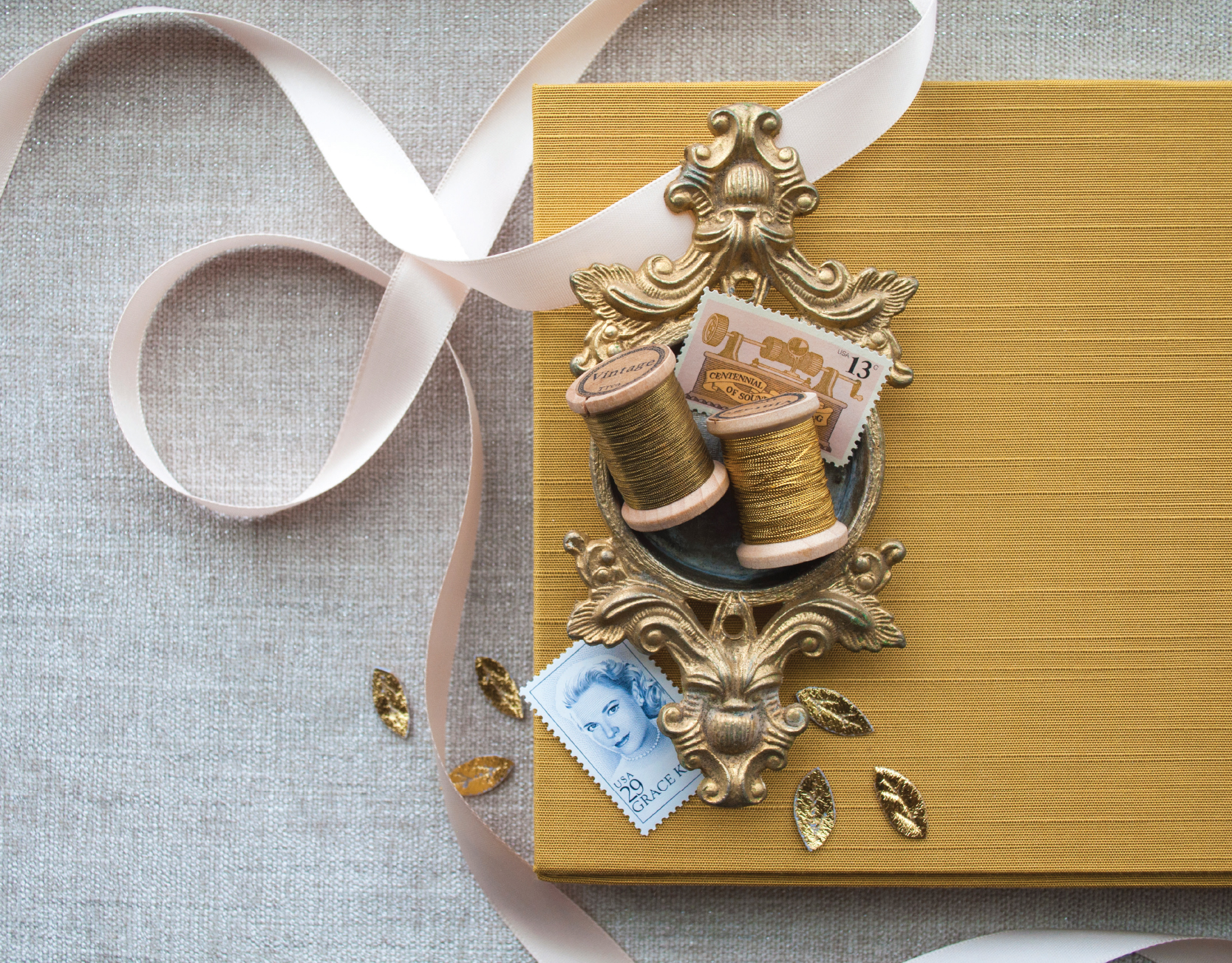 Styling by Coral Pheasant | Photos 2, 4, 7, 9 by Danny Kash Photography, all others by Coral Pheasant.