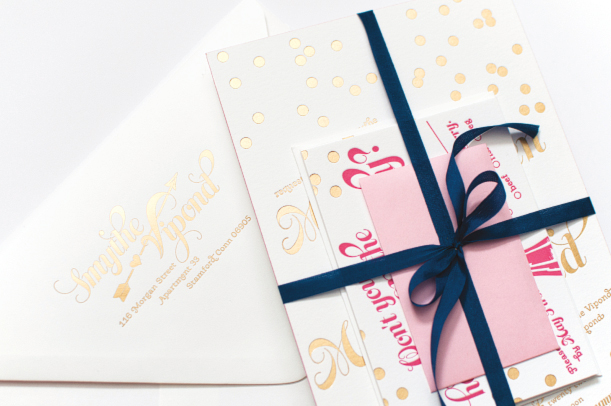 Pink & Gold Confetti Wedding Invitations
As a diehard lover of Kate Spade and all things paper, Megan was a girl after my own heart. She knew right off the bat that she wanted her wedding invitations to reflect the playful and cheeky aesthetic of Kate Spade. The design I created was the epitome of all things fun and celebratory: champagne, chevron and confetti in shades of punchy pink and gold foil. The invitation combines a playful script font with a quirky serif and gold confetti. The cards are a mix of letterpress and gold foil on nice n' thick 220# Crane's Lettra, with the main invitation being edge tinted in a bright pink for extra pop.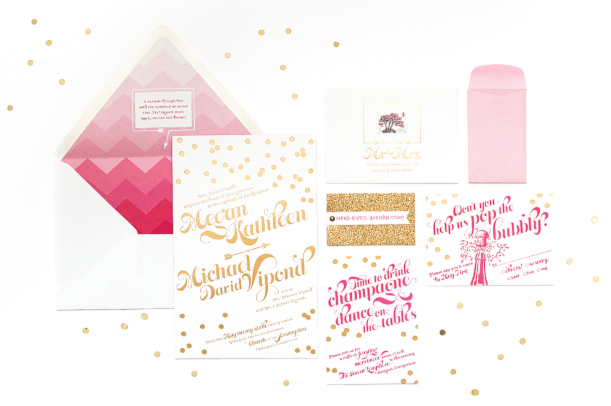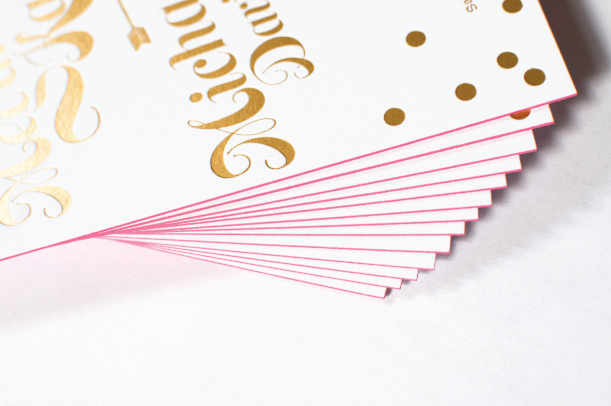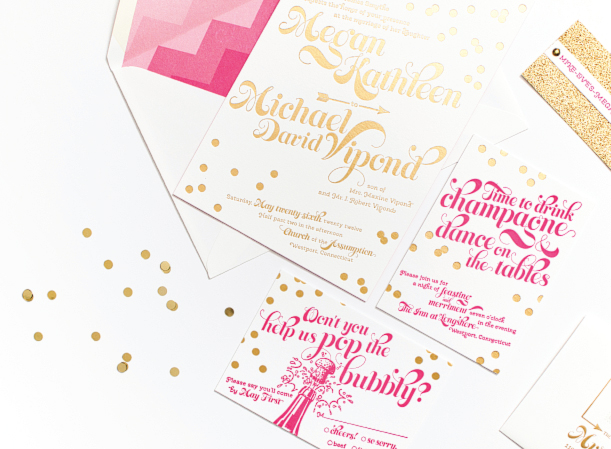 In researching ideas for Megan and Mike's invitation, I came upon a quote from Jane Austin's Emma. I had already incorporated the arrow as a graphic element and the quote paired beautifully with the design. It reads: "It darted through her with the speed of an arrow that Mr. Knightly must marry no one but herself!" With one slight modification – Mr. Knightly was replaced with Mr. Vipond (the last name of the groom) – it was a perfect fit! When I shared this idea with Megan she was delighted – but for another reason. The song of her college sorority was "Speed Thee My Arrow" and many of her sorority sisters would be guests at their wedding. Significance on multiple levels – I loved it and more importantly, so did Megan!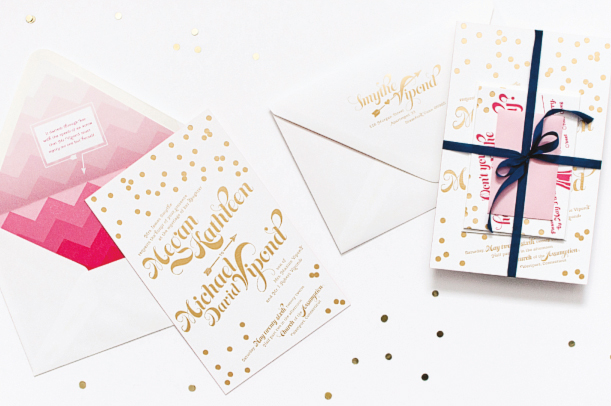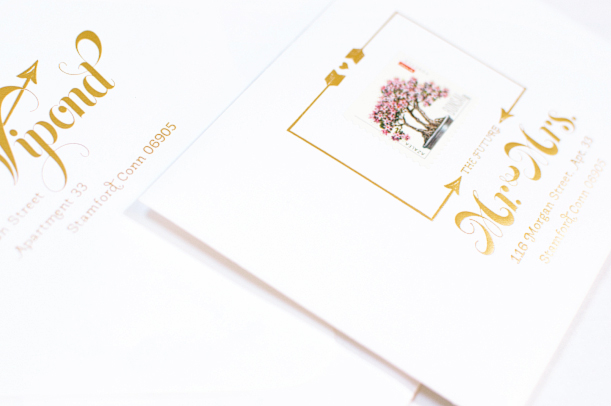 The cards of the suite was stacked according to size and tied with a navy silk ribbon. The topmost item was a pink coin envelope with a gold glitter wedding website card – a simple piece that delighted everyone when they opened the envelope.