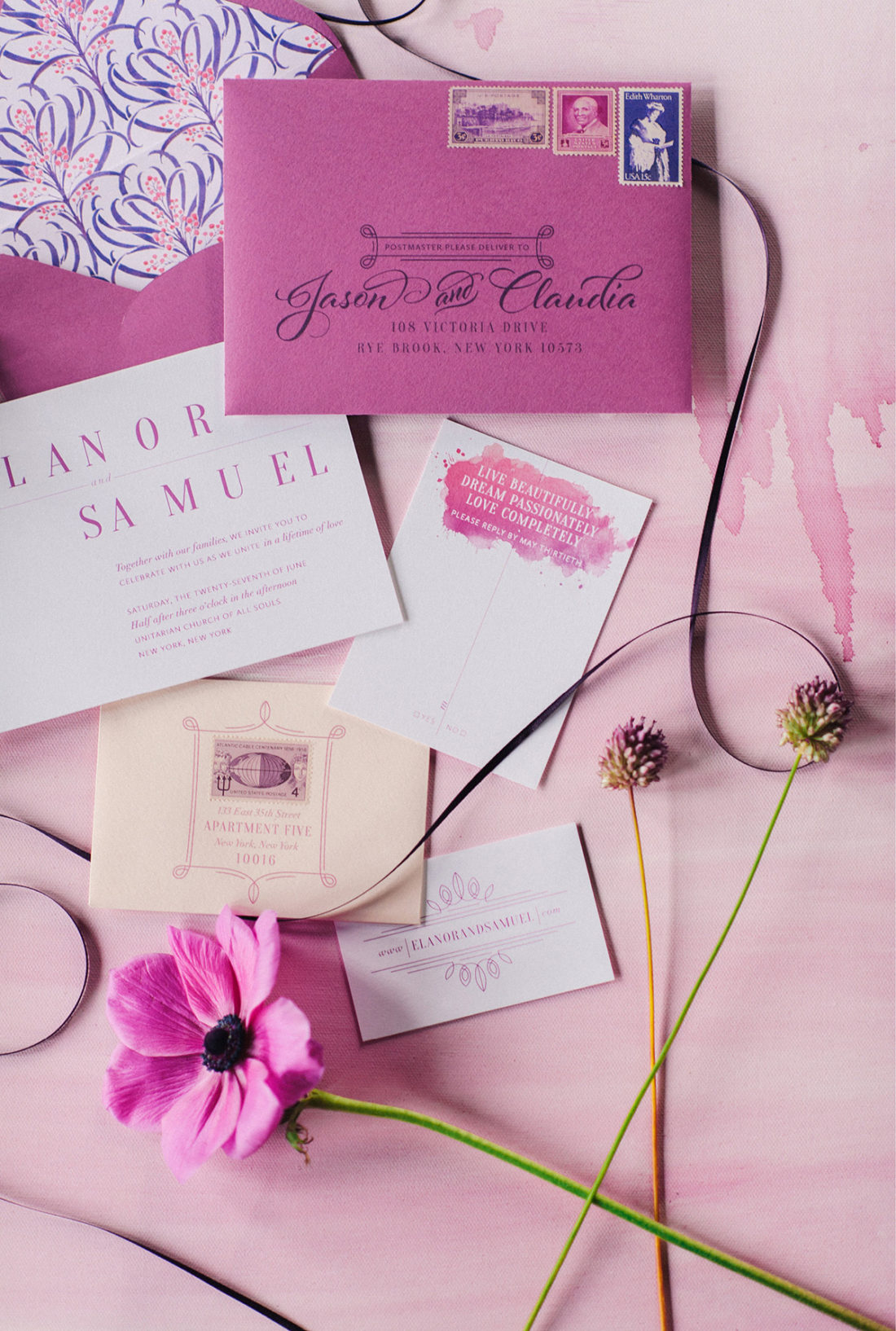 Radiant Orchid Editorial at The High Line Hotel
I have been waiting patiently to share this Radiant Orchid editorial and today is the day! Back in March I had the pleasure of collaborating with a group of fantastic vendors. Vendors whom I had never met! It all began when Kat Harris reached out to Beth of The White Dress by the shore. Kat has been shooting for years and recently made the move to NYC. She was keen on bringing local vendors together to execute her vision of a Radiant Orchid, brunch-inspired editorial at The High Line Hotel. Done and done. I was totally on board! Several emails were exchanged with Kat and Molly of Glitter + Rye and we all got to work. I couldn't be happier with how everything turned out. Molly and Julie (The Glitter + Rye gals) brought more props than you can imagine and it was exciting to see them work their styling magic. And I delighted in using various bits and bobs of theirs to style the paper. The watercolor canvases they created made for the perfect backdrop!
The stationery suite combines clean, modern typography with organic pattern and watercolor. Various shades of pink and purple are layered together to create depth and interest. My favorite element might just be the mini maple syrup favors. Make anything little and it's instantly cute!
For more inspiration, fashion and styling, be sure to visit the feature on Style Me Pretty.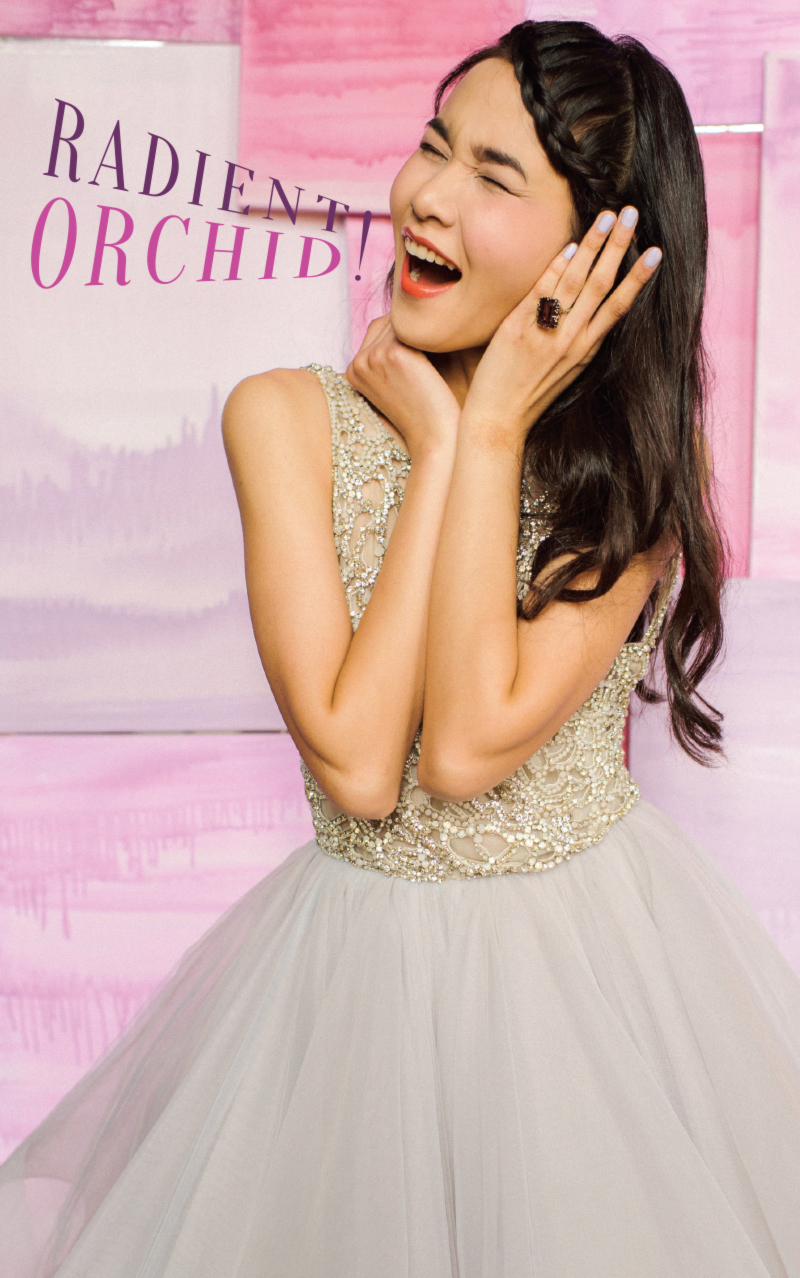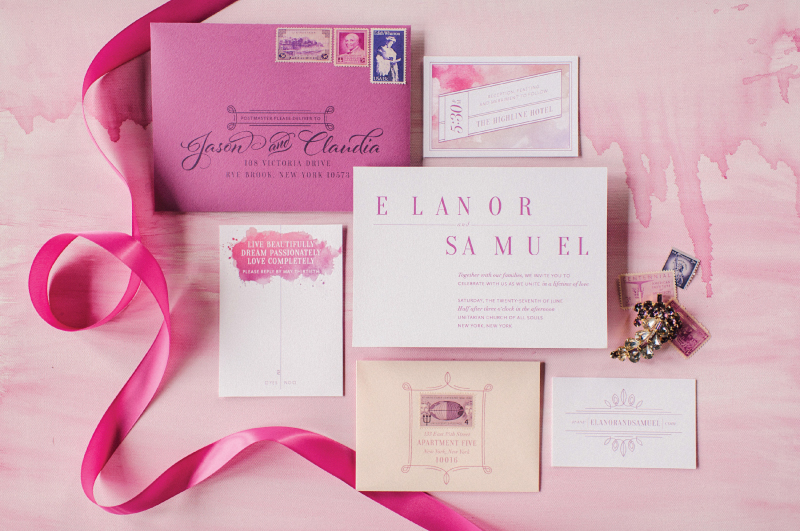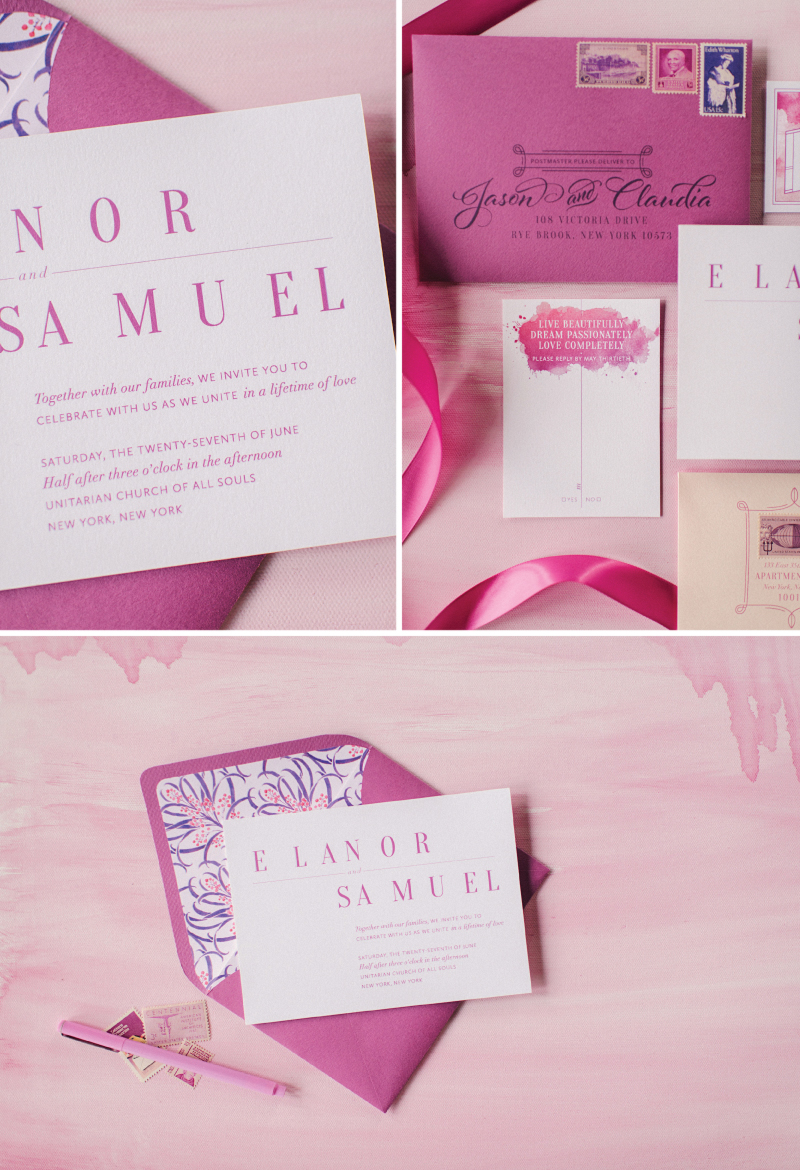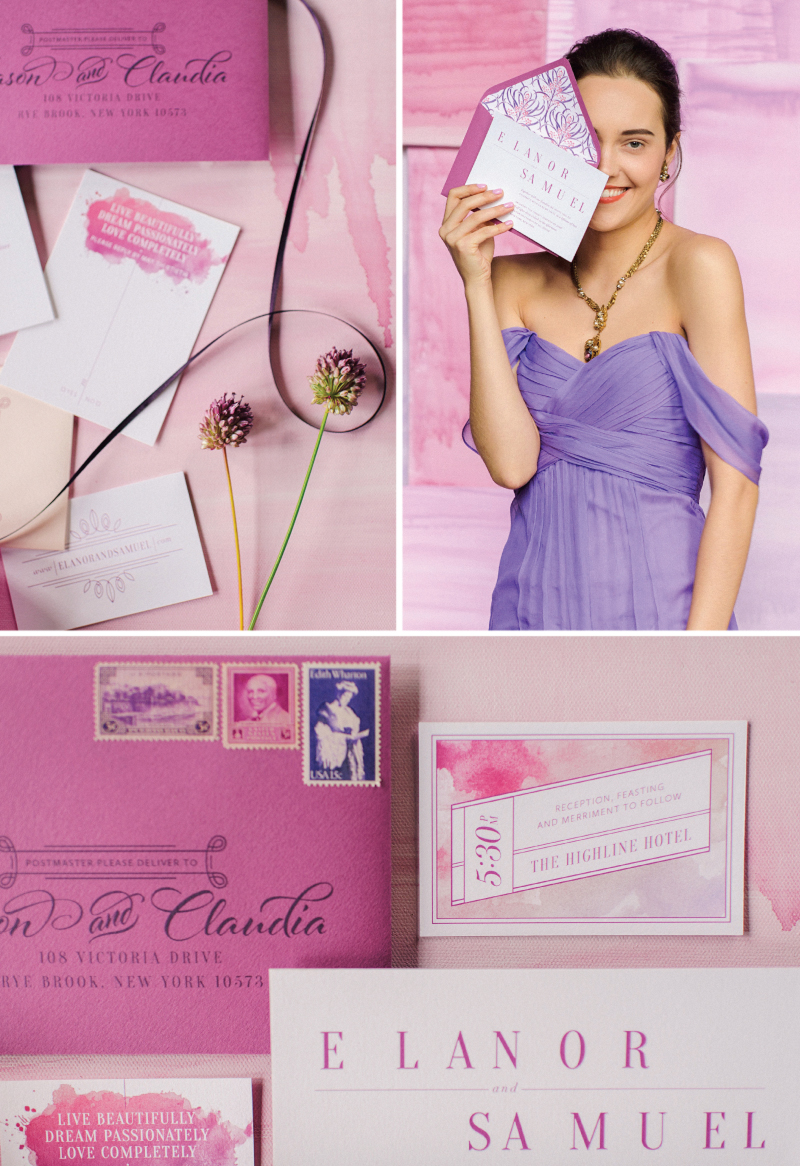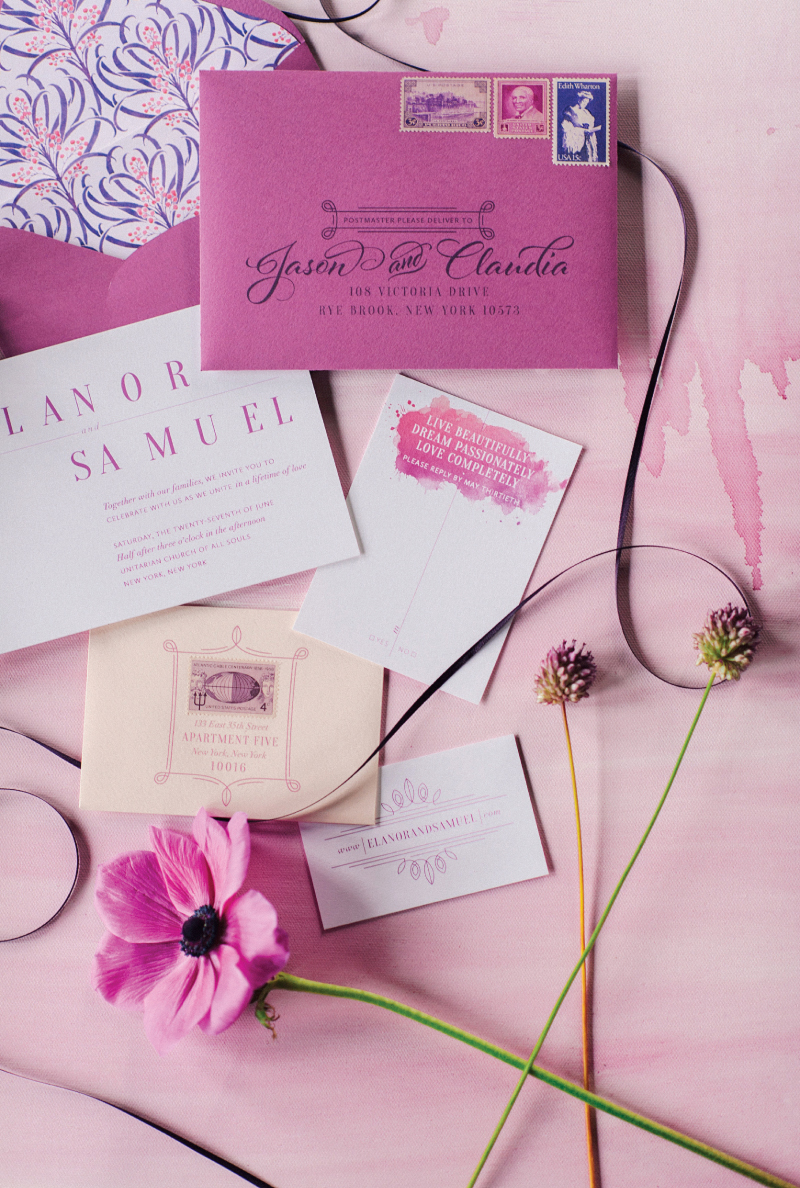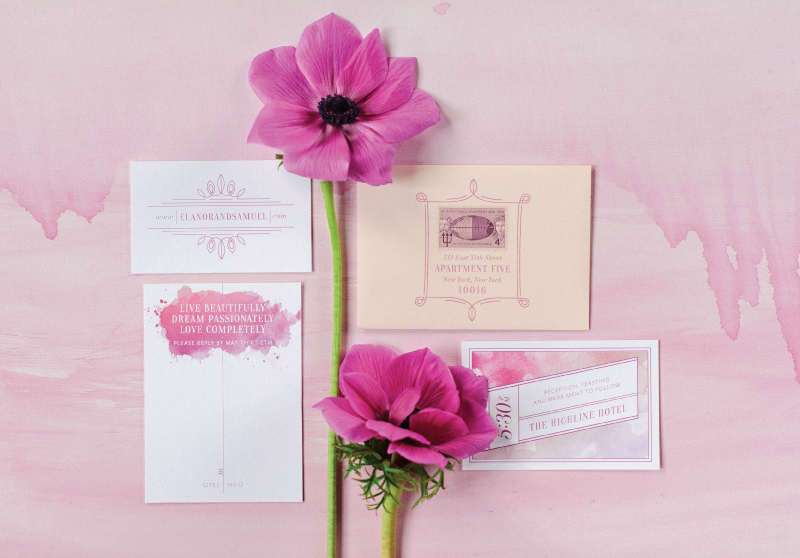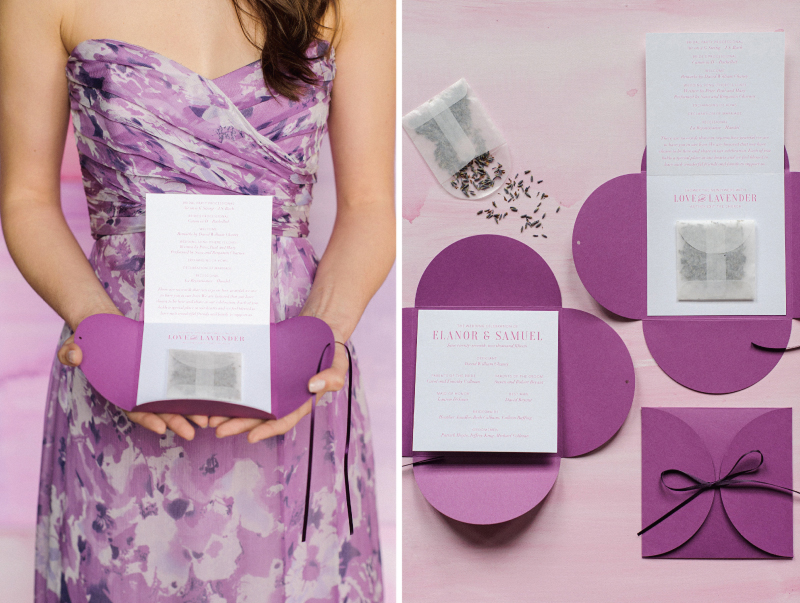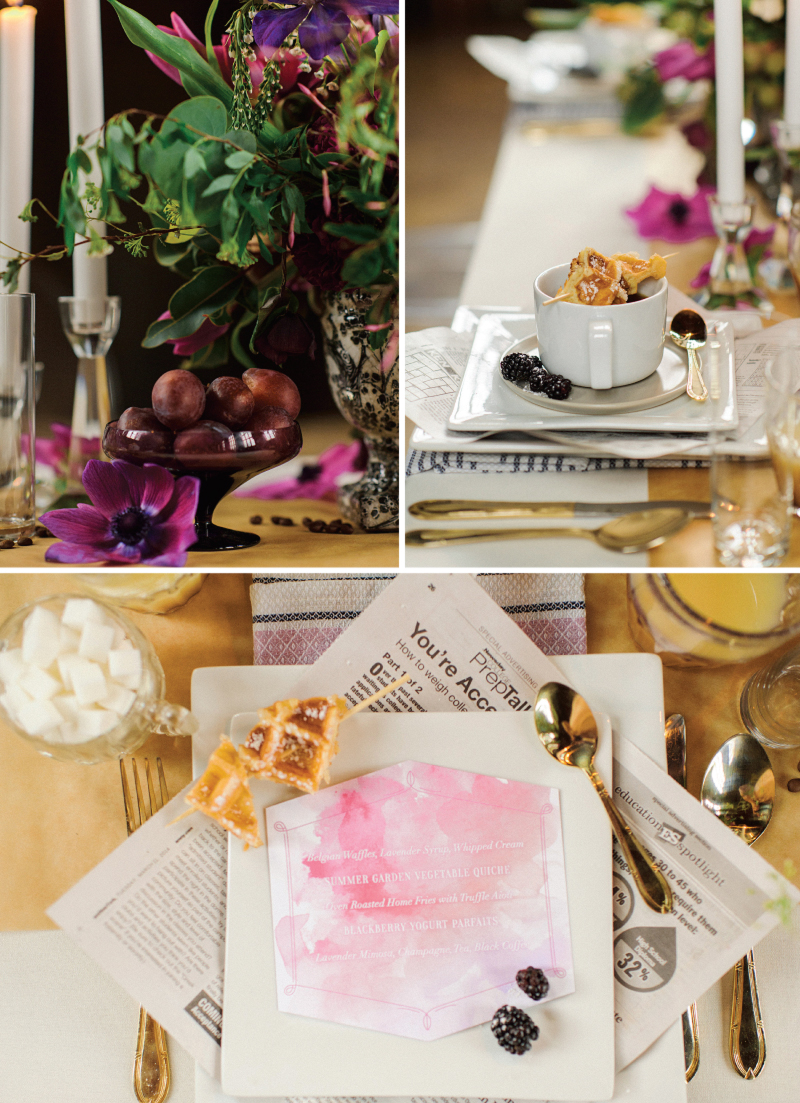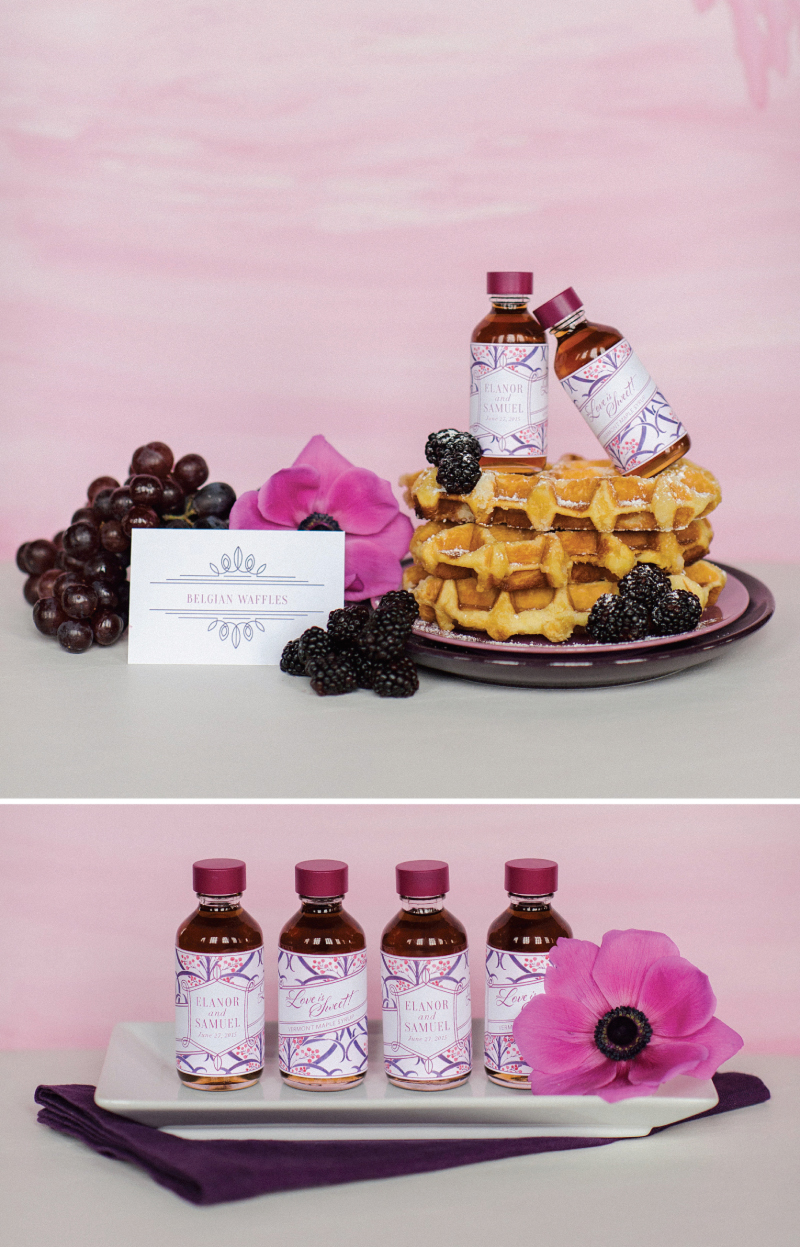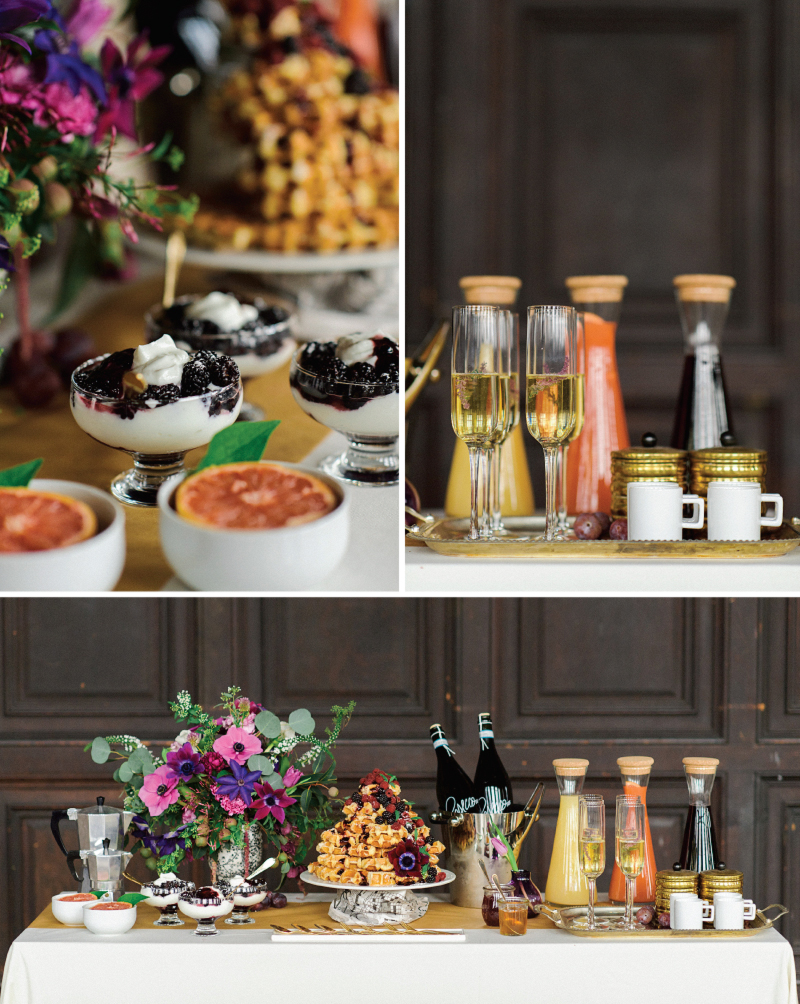 Photography­: Kat Harris // Paper Design and Styling: Coral Pheas­ant Sta­tionery // Event Styling: Glitter + Rye // Fash­ion Styling: The White Dress by the shore // Beauty: Face Time Beauty