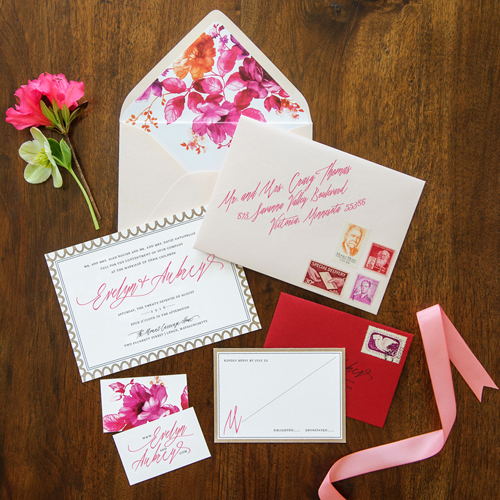 Vibrant Gustav Klimt Inspired Editorial
Last Spring, Lindsay from Sixpence Events dreamed up an editorial shoot inspired by the vibrant colors, golden tones and sensual portrayal of love best characterized by Gustav Klimt. As a nod to the female subjects that Klimt often depicted in his paintings, the shoot featured a same sex couple in etheral gowns by Everthine Bridal Boutique – all captured by Eric Foley Photography.
When it came to designing the stationery suite, I was most inspired by the luxe china (seriously stunning!) and Klimt's art. The scallop border on the invitation is evocative of the china pattern and the loose and languid font was specifically chosen as it felt like it was penned by the artist himself. A painterly floral liner adds softness to the suite and hints at the saturated blooms by Azalea Floral Design. The stamps on the outer envelope were arranged in the lower right corner to allow the address to span across the top; an unexpected element that brings whimsy to the design. Non-traditional envelopes might just be by favorite thing to incorporate into a stationery suite!
For the favors, I dreamed up the idea of petite palettes with macaroons washed in bright colors reminiscent of the paints Klimt would have used to create his masterpieces. Cute right? And consider this a public service announcement: the macaroons at Taste by Spellbound will change your life; they are light as air and beyond decadent. The salted caramel ones are the stuff dreams are made of!
To see more of this editorial and the fashion, flowers and details, be sure to visit the full feature on Style Me Pretty.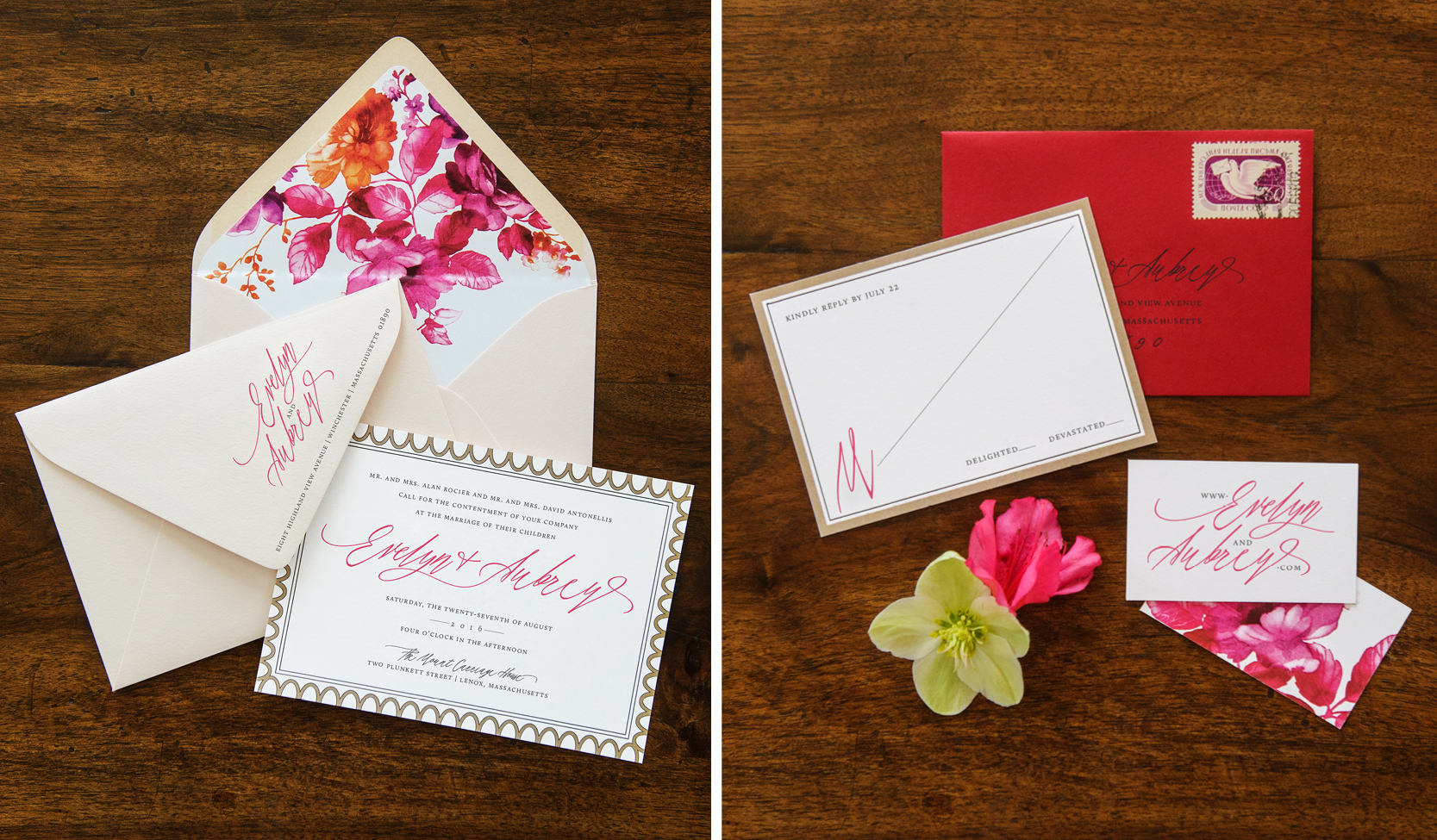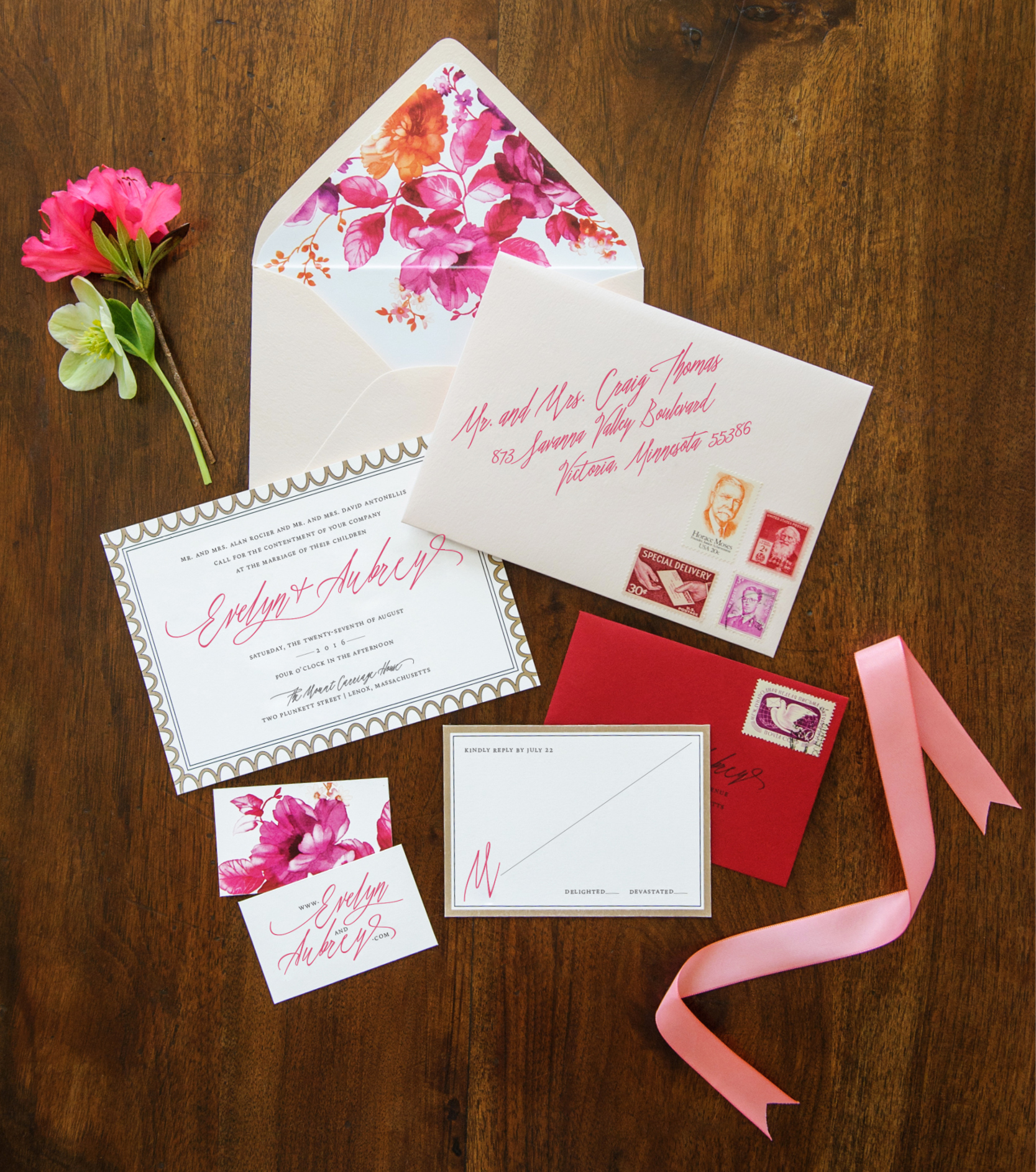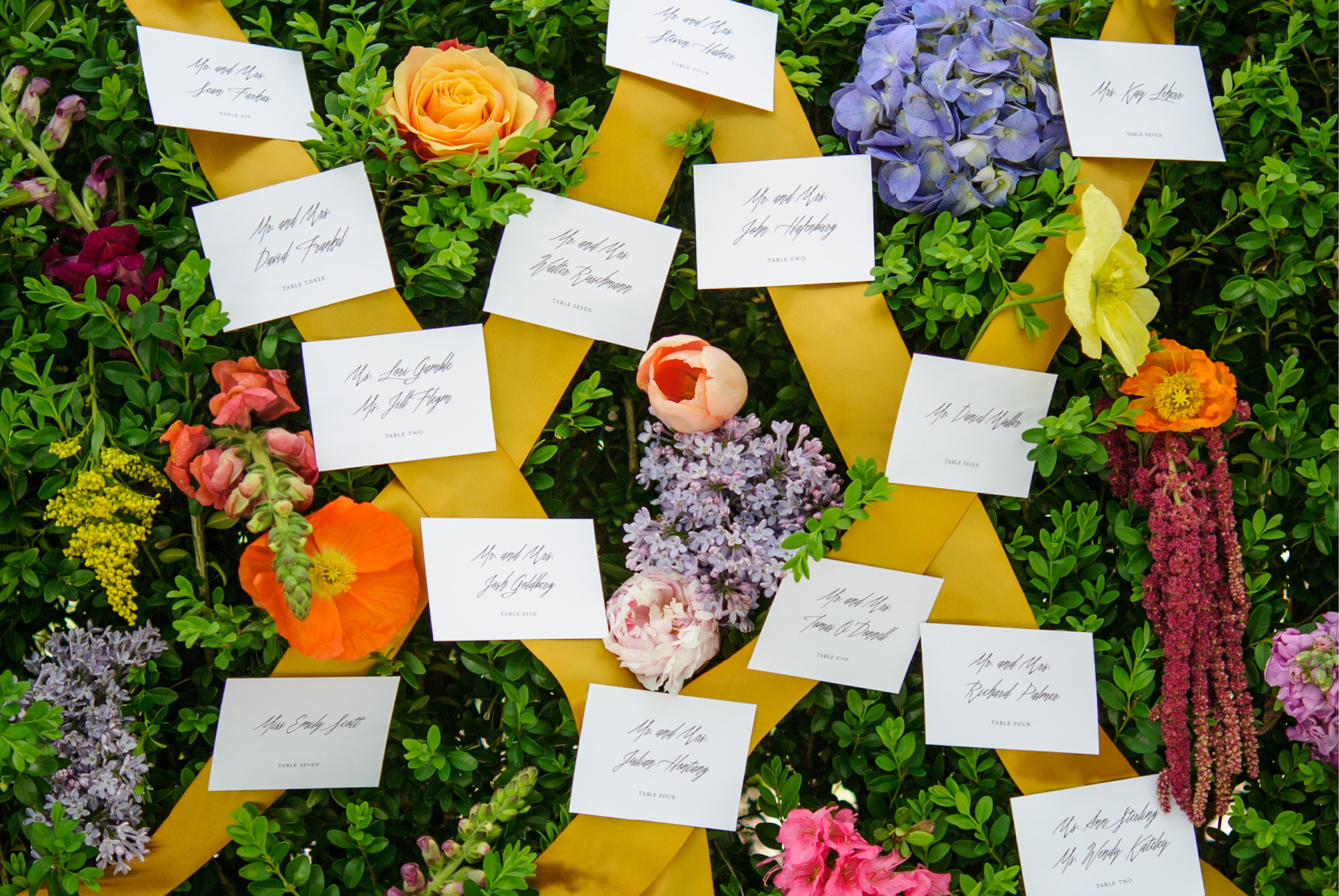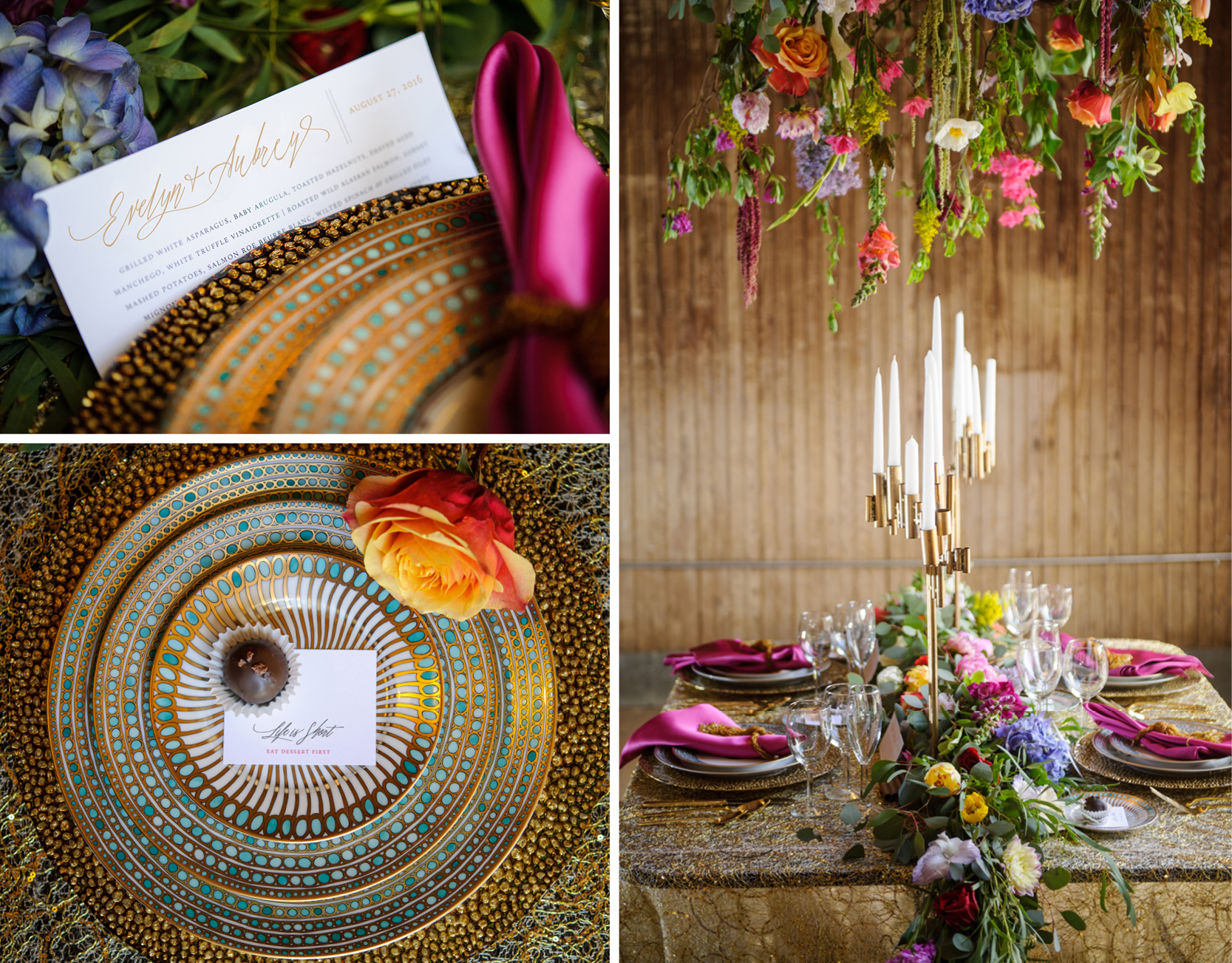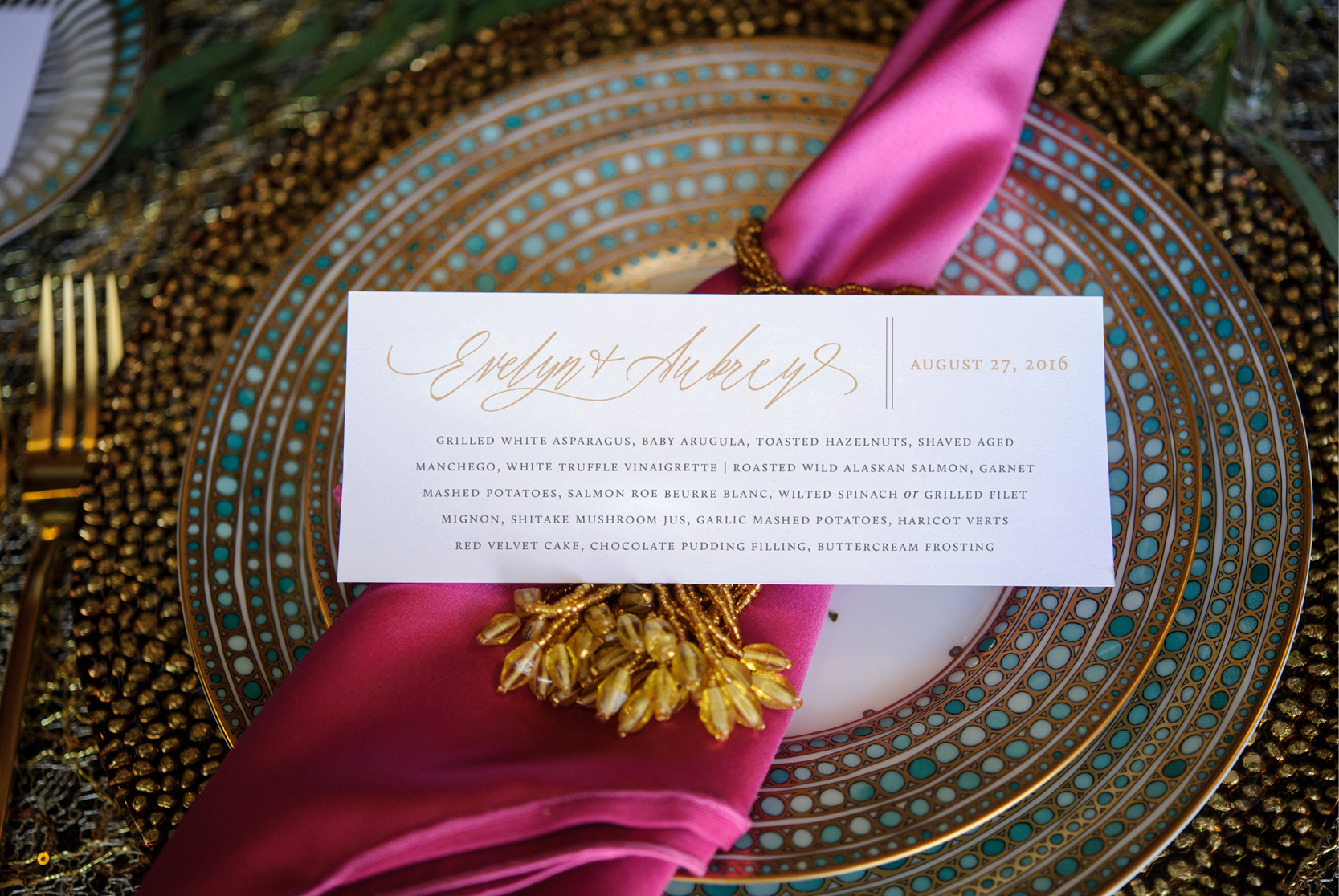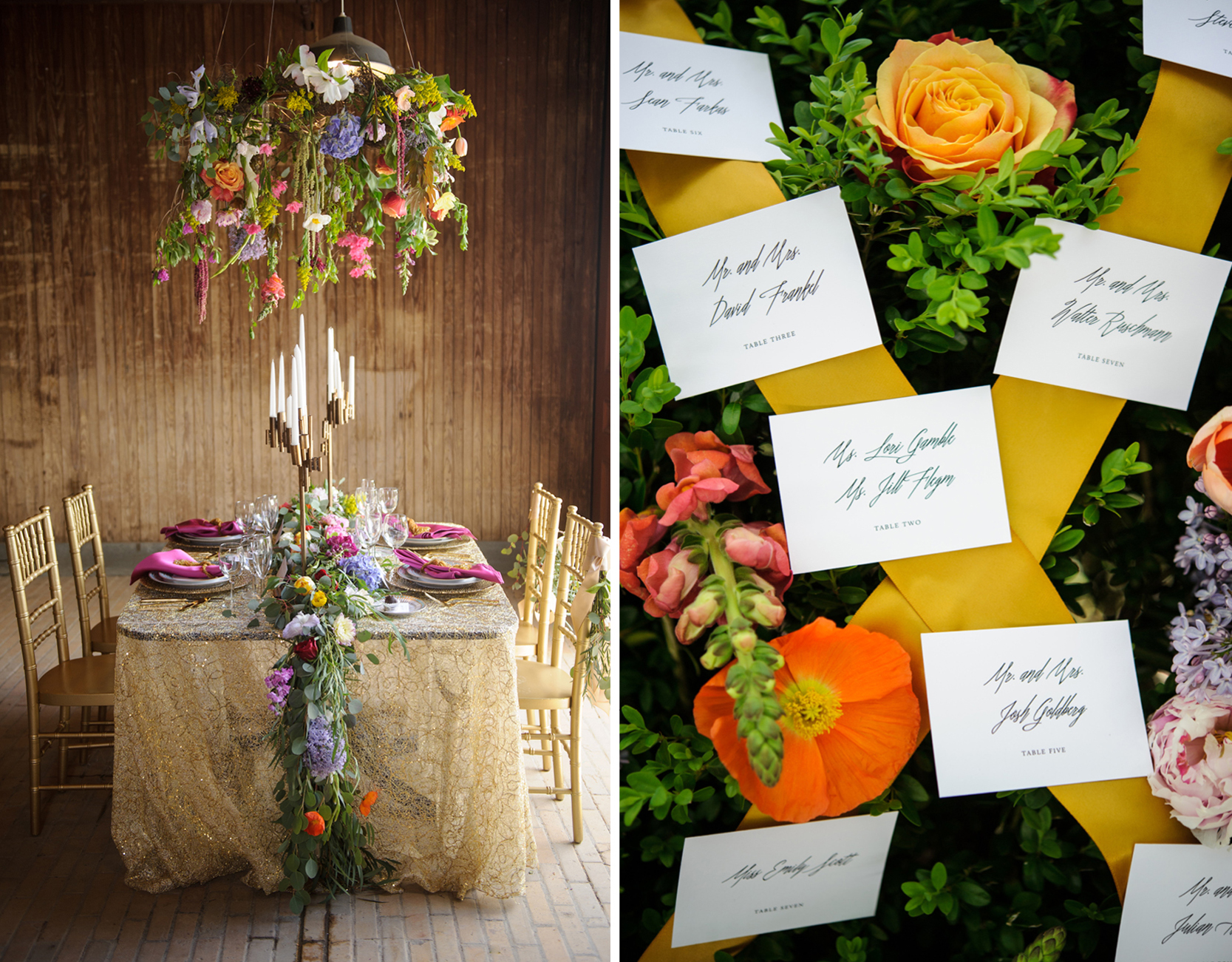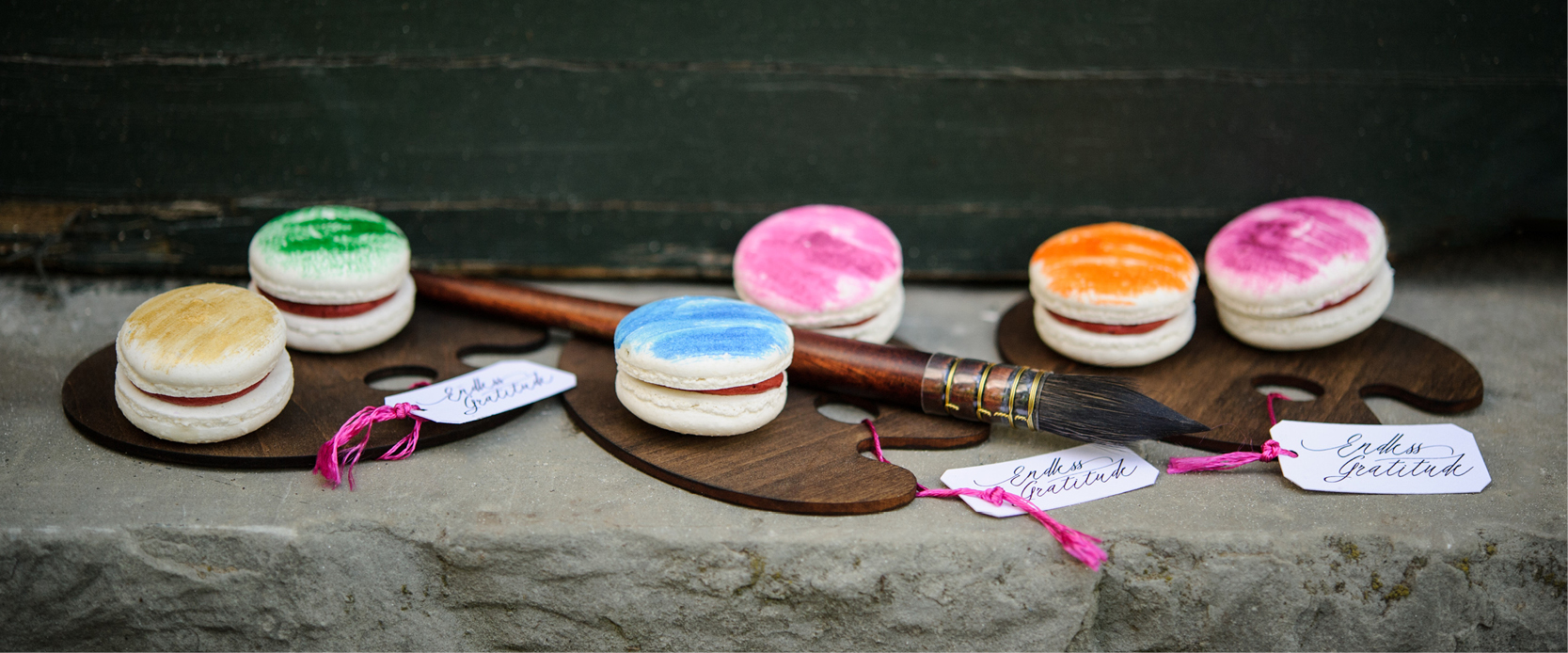 Photography­: Eric Foley Photography // Paper Design: Coral Pheas­ant Sta­tionery // Event Styling: Sixpence Events // Fash­ion Styling: Everthine Bridal Boutique // Beauty: Simply Gorgeous By Erin // Floral Design: Azalea Floral Design // Sweets: Taste By Spellbound
If you are interested in learning more about the life and work of Gustav Klimpt, visit Artsy.